As I was driving in my lipstick red VW Beetle convertible, top down, wind blowing, it hit me that the air felt crisp and Fall was arriving. This will be my first fall season with Clear Home Design, after launching the online store last February 2020. The first 6 months of running Clear Home Design has been nothing short of amazing. Introducing my customers to the beauty and sophistication of clear lucite, acrylic, and glass furniture and accessories has only reaffirmed my belief that the market wanted one-stop shopping for clear home designs.
For Fall 2020, you're going to fall in love with the modern mix of thick clear Lucite with classic autumn favorites like genuine leather, animal prints, velvet, dark wood tones, and rich wall colors.
Let's start with the exciting mix of clear acrylic and genuine cowhide leather. The rustic feel of leather is counterbalanced with cool, straight lined acrylic. The use of Lucite on a traditional animal pattern chair, makes the chair more sleek and modern. This chic, strong club chair is at home next to any warm fireplace, perfect for the cooler temperatures.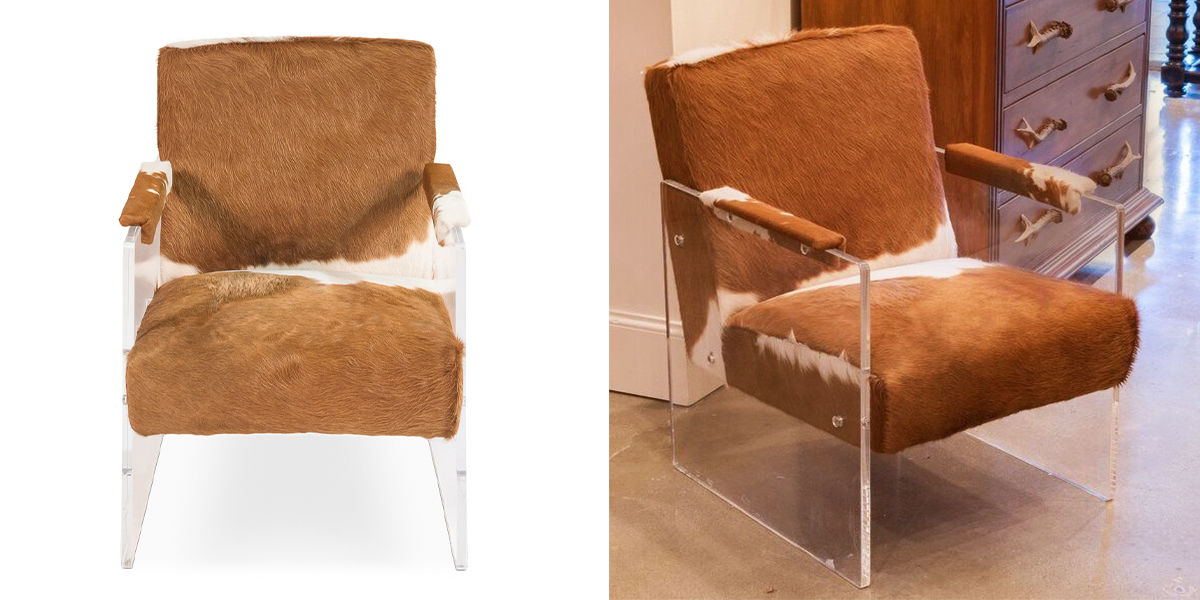 Take the classic warm tone approach, or up the modern look with a sleek black cow hide, with the Modernist Lucite Sling Chair in Black and White Cowhide. This chair is a made-to-order work of art. Its unique floating seat effortlessly blends aesthetics with function for a striking yet comfortable occasional chair.

Or the introduction of a clear acrylic desk chair, opposite large animal skin chairs, brings the room balance. Add a splash of sophisticated fun with zebra print incorporated into your seating.

I can just feel a warm mug of hot chocolate sitting on this incredible Leather Pocket Side Table and the look is pure modern rustic.

Nothing says Fall warmth like a live edge wood table or desk, so we searched the market for the best examples of exotic woods mixed with clear acrylic.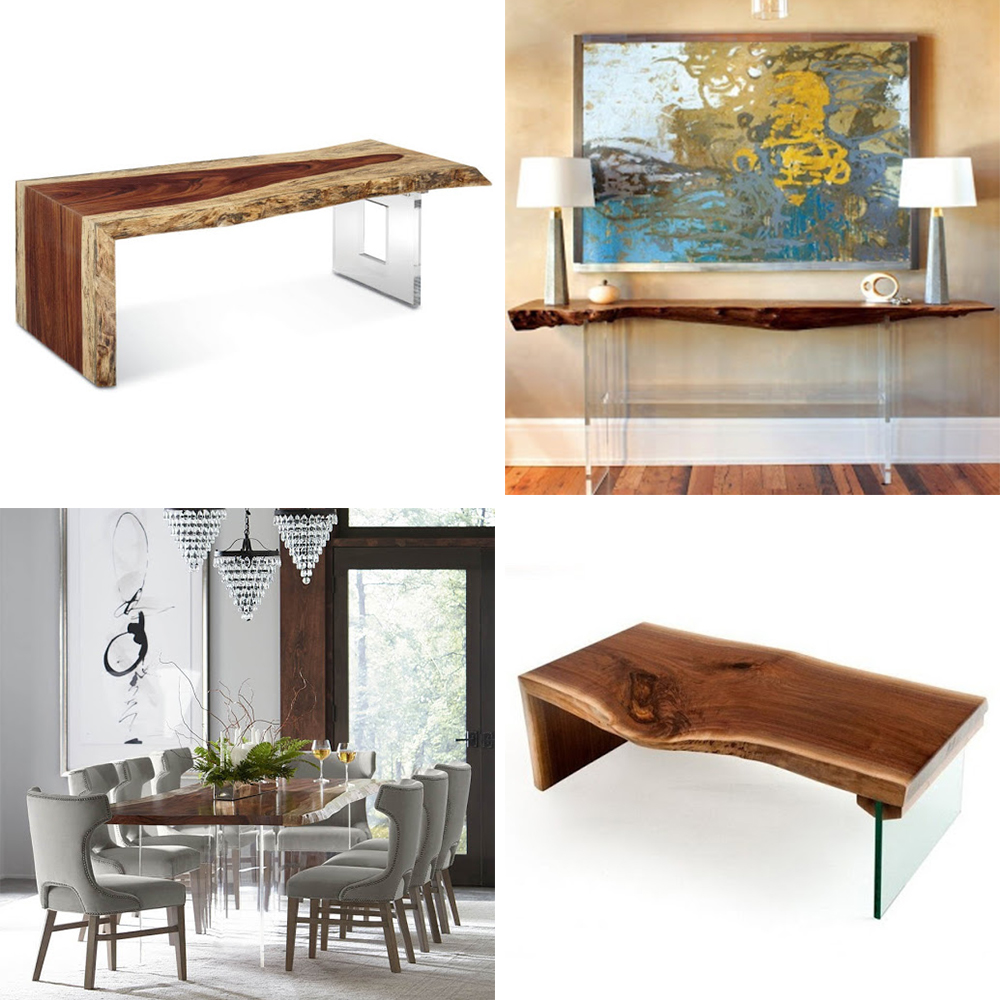 In rich walnut, mahogany, or exotic sustainable woods from far-off lands, furniture designers are mixing clear glass and Lucite to achieve a delightful design contrast that works well in spaces both contemporary and classic.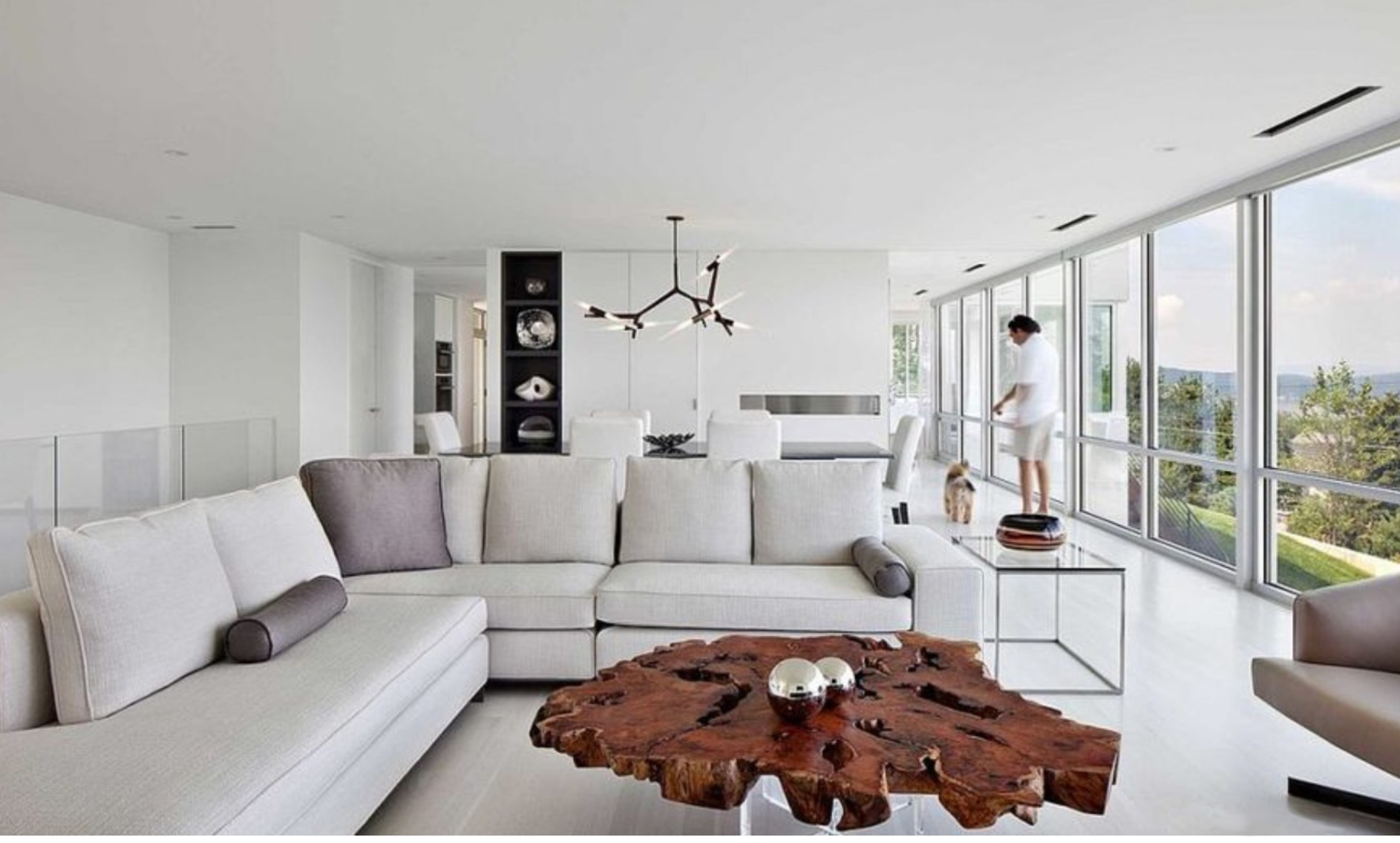 For your more formal rooms, rich velvet and clear acrylic allow for fall color tones that don't overwhelm your room. Notice how the clear acrylic frame, arms, or legs let the intense color upholstery float in the room so as not to overpower the decor.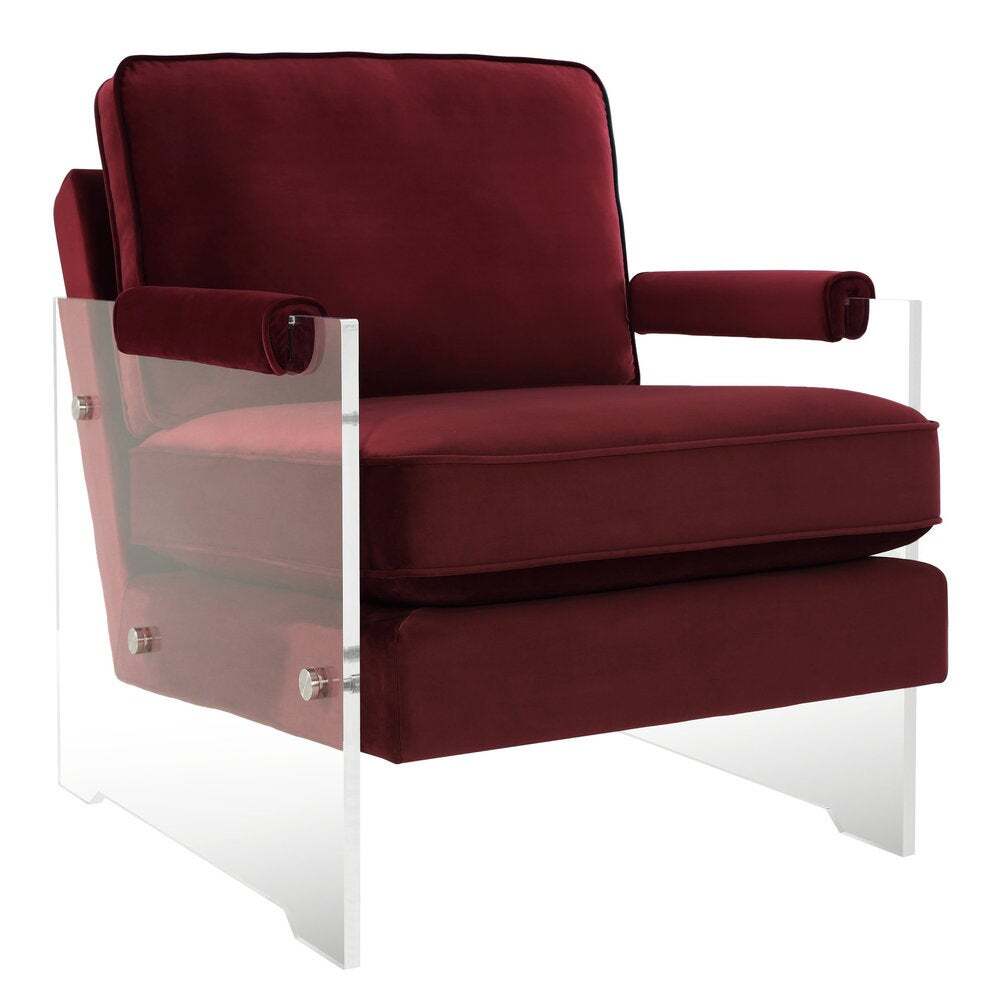 Conversely, a totally clear chair in a dark painted room, actually draws the eye to the clear chair. Dark rooms with dark upholstered furniture benefit from the infusion of a clear lucite piece to add some sparkle and light to the room.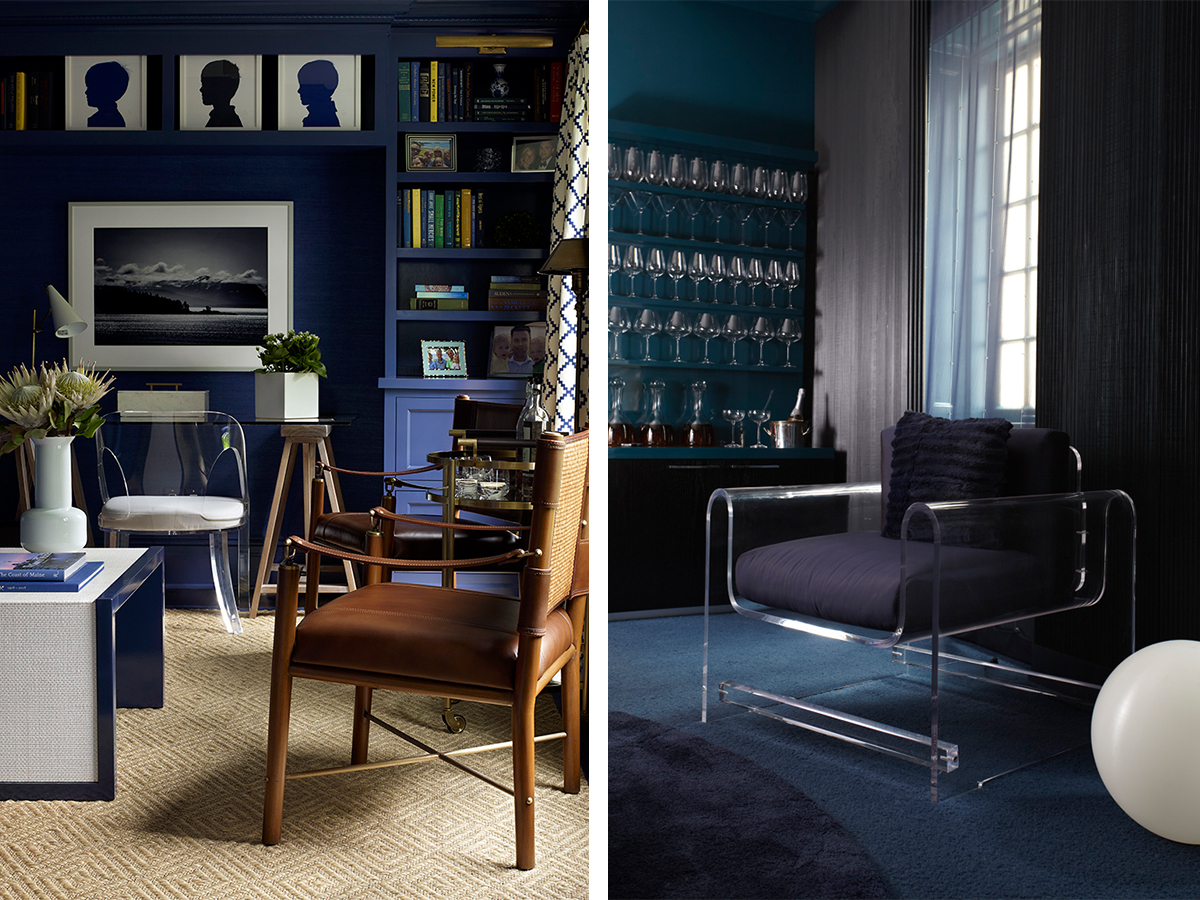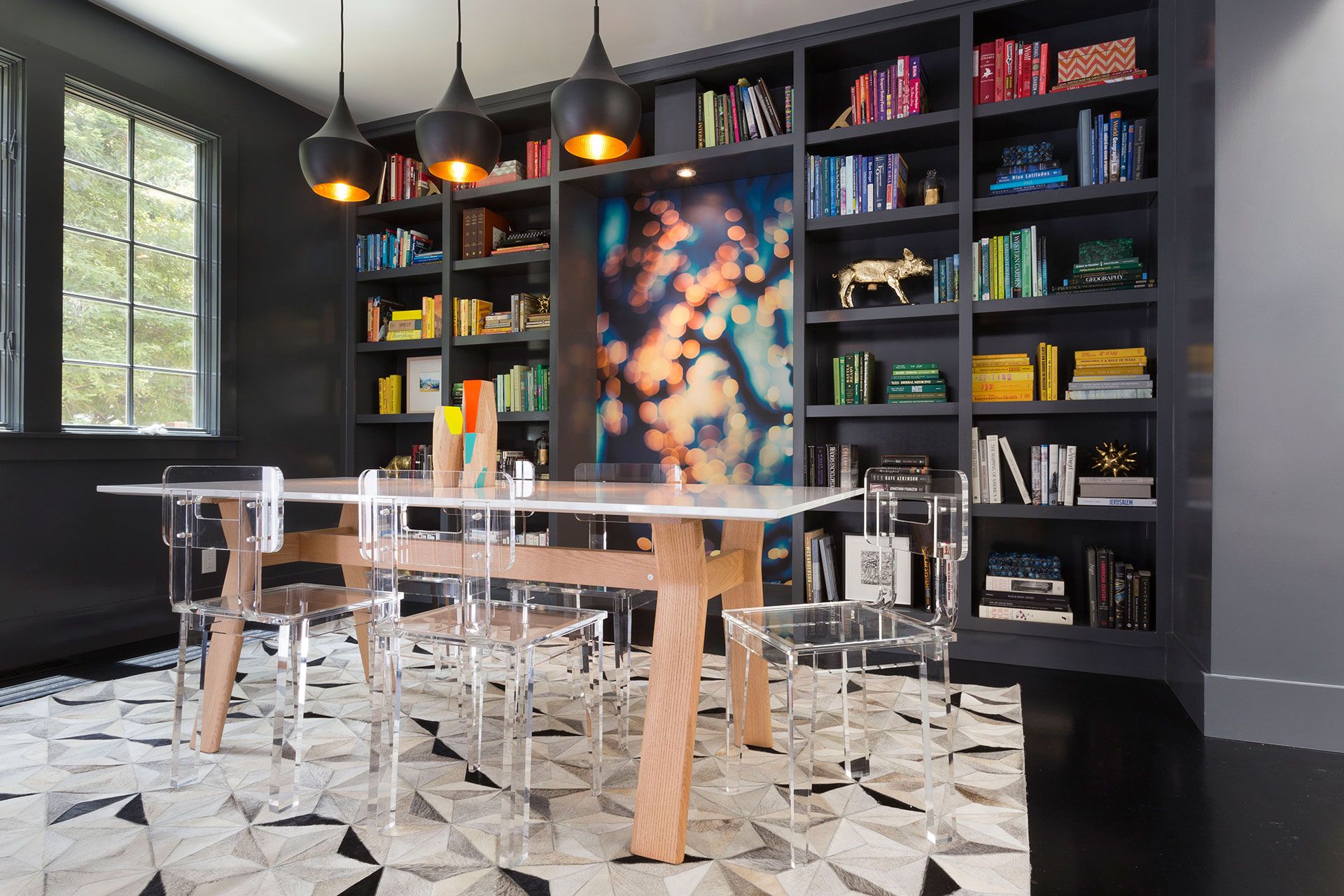 Clear acrylic can counterbalance dark rich Fall colors and add a modern element to an otherwise traditional room.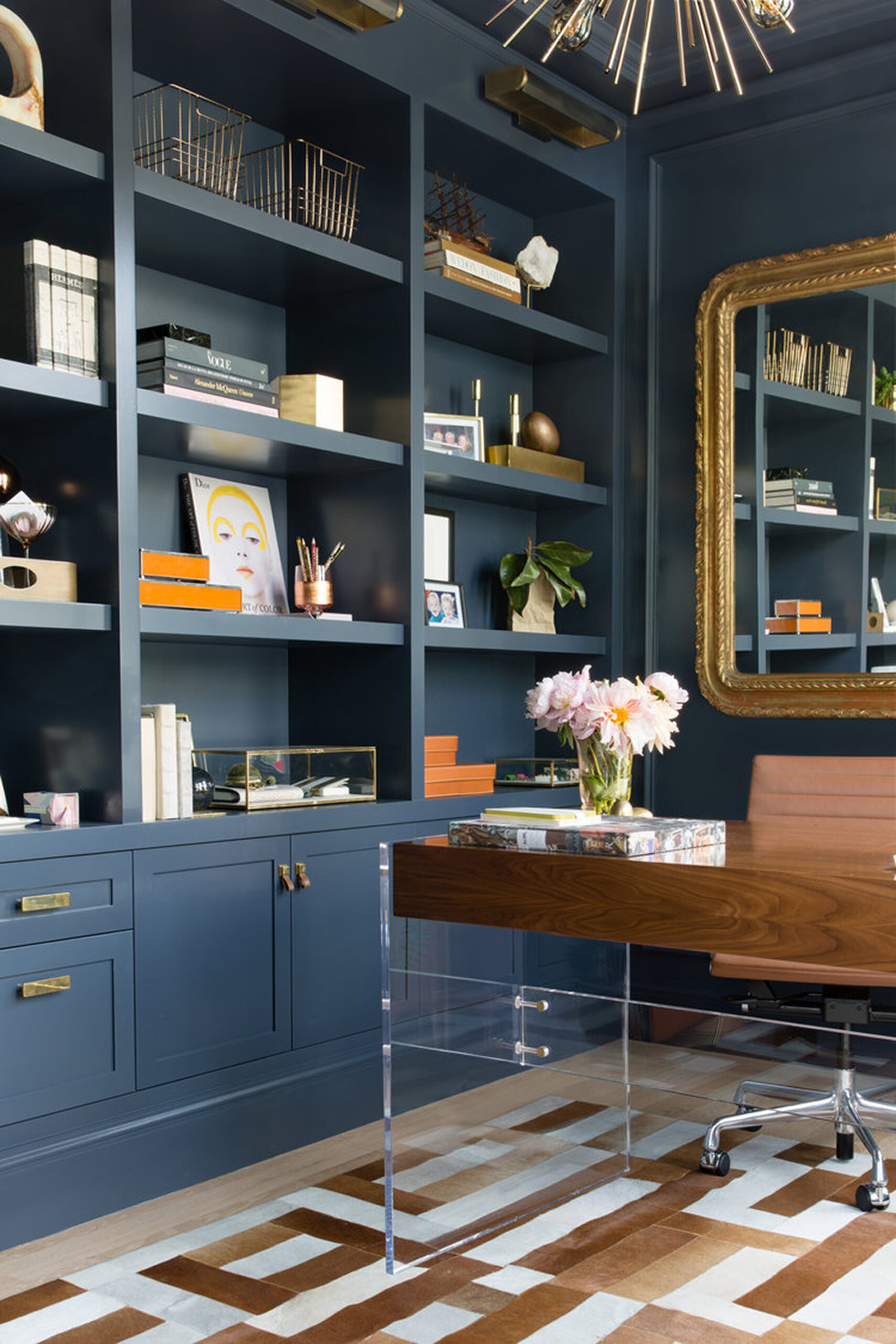 I especially love the use of clear lucite dining chairs mixed in with dark fall wood tones. The transparent chairs let you actually see the beautiful wood without blocking the table's beauty. And, if all that wasn't enough, these modern acrylic chairs are a cool surprise at an incredibly affordable price.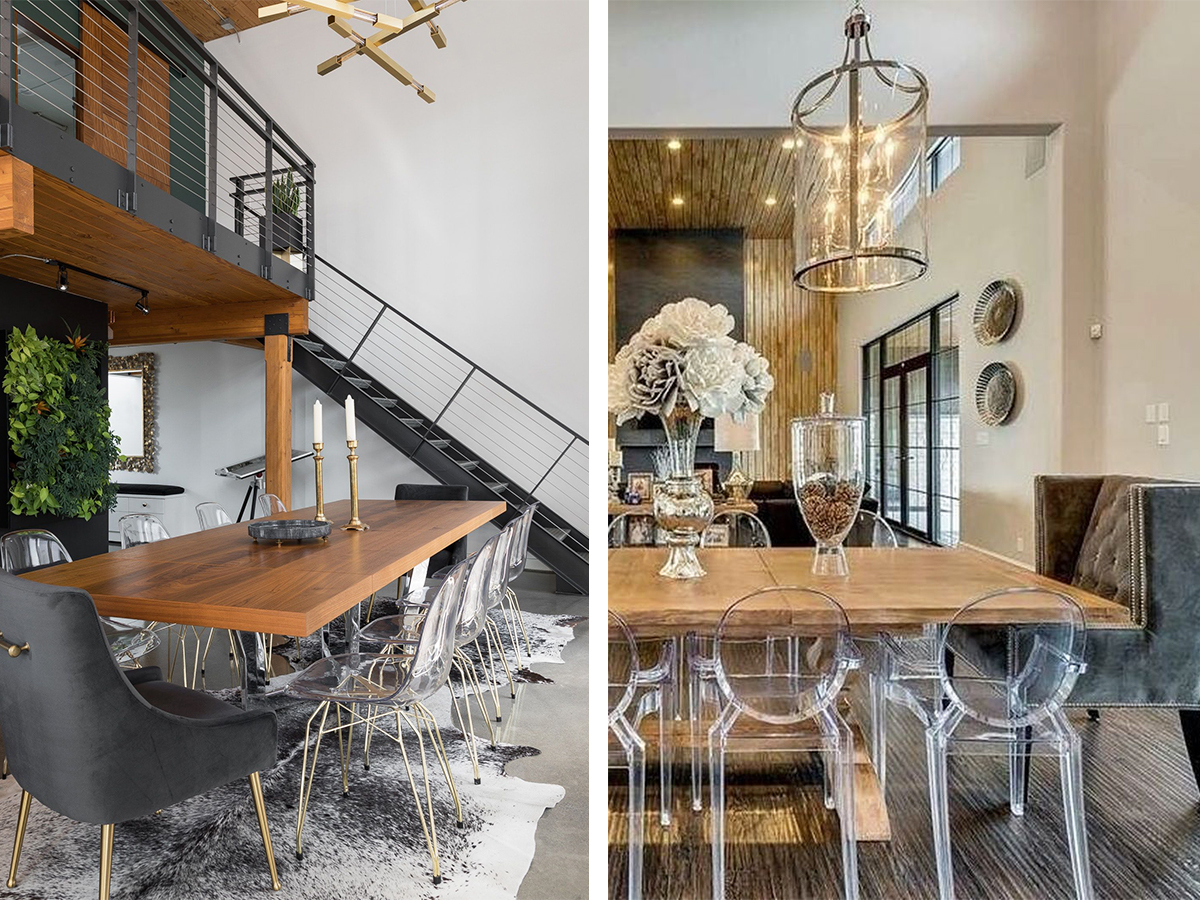 And what better way to bring seating and architecture to your fireplace than with the use of clear acrylic benches or ottomans. A fall faux fur or genuine Tibetan lambswool throw just finishes off the sexy vibe.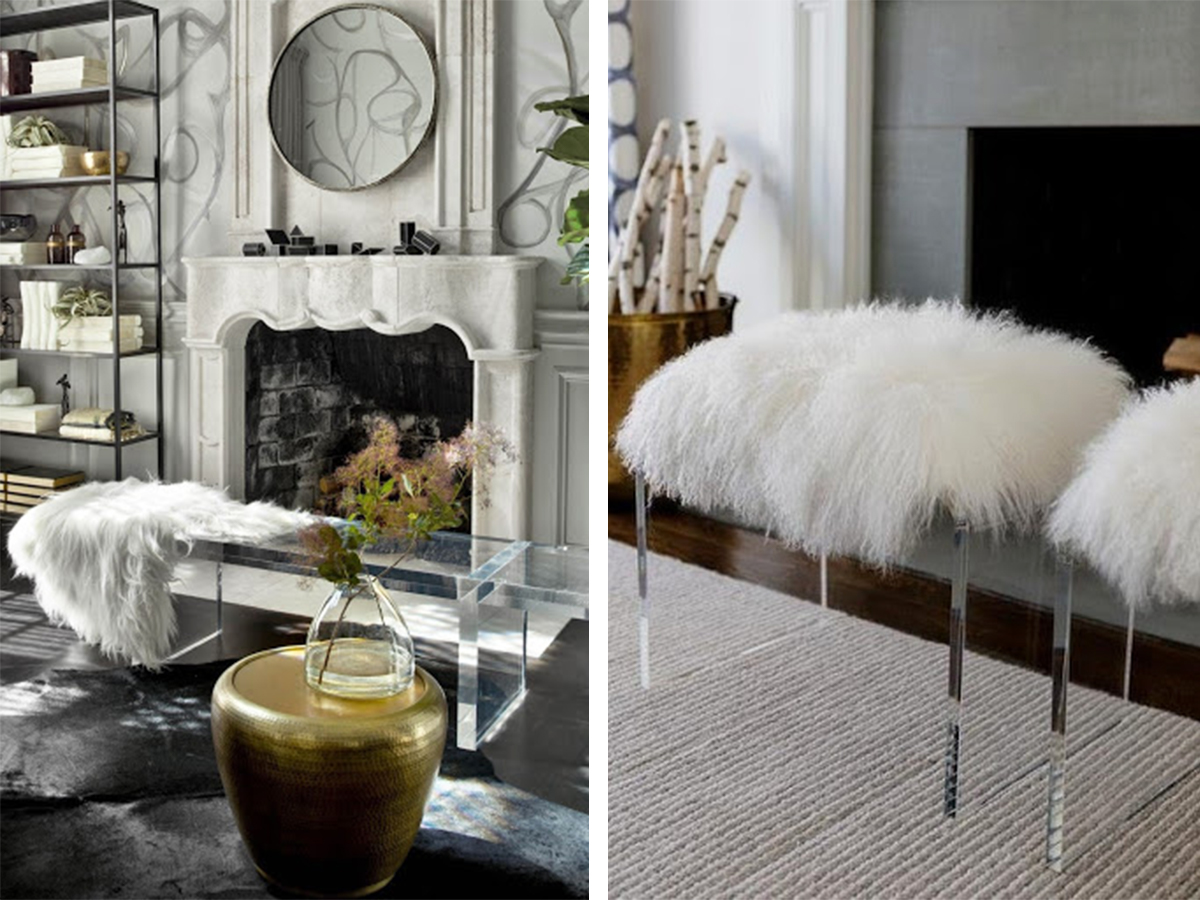 And why stop dressing that fireplace when you could finish it off with clear selenite crystal logs? An unexpected sparkling filler for your fireplace when you're not burning your white birch logs. Clear crystal shard-like logs add an architectural jewelry statement to your firebox and become quite the conversation starter.