There are many different things that wallpaper may be, but there's no doubt that it makes a statement in whichever area it's in. Wallpaper may be anything from colorful and contemporary to classic and neutral, and it always gives your home limitless texture and depth. Wallpaper is also an easy and sophisticated way to upgrade your retreat in the bedroom.
Wallpaper installation used to be difficult, but these days you can get it in so many locations and many of them are easy enough for a DIY beginner.
Take a peek at these modern wallpaper ideas that genuinely change these spaces before you go for the paintbrush. And don't forget to get the right wall decor for your new wallpaper!
Wallpaper ideas
Murals are really fashionable right now for living room wallpaper and may truly convey your individuality - you can even create your own. Wallpaper also has the potential to draw attention to a specific architectural element, such as an alcove or chimney breast. To make a big statement, consider using wallpaper on the ceiling, which is considered the fifth wall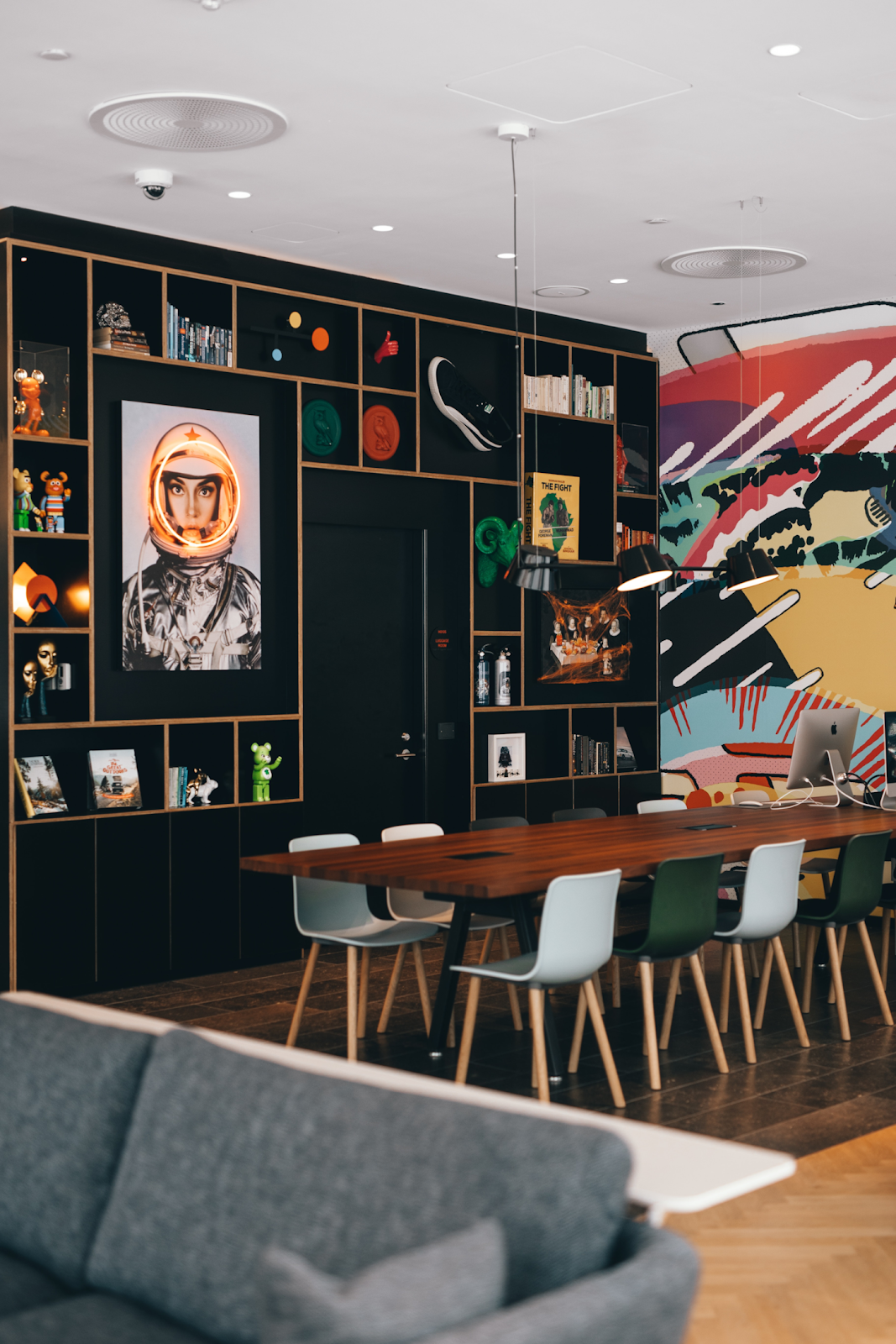 1. Fresh Looks
Nothing is more amazing than using wallpaper to capture the splendor of spring and summer. They are ideal for introducing nature into your house, whether you choose prints of growing roses, lush greenery, or a charming arrangement of flowers.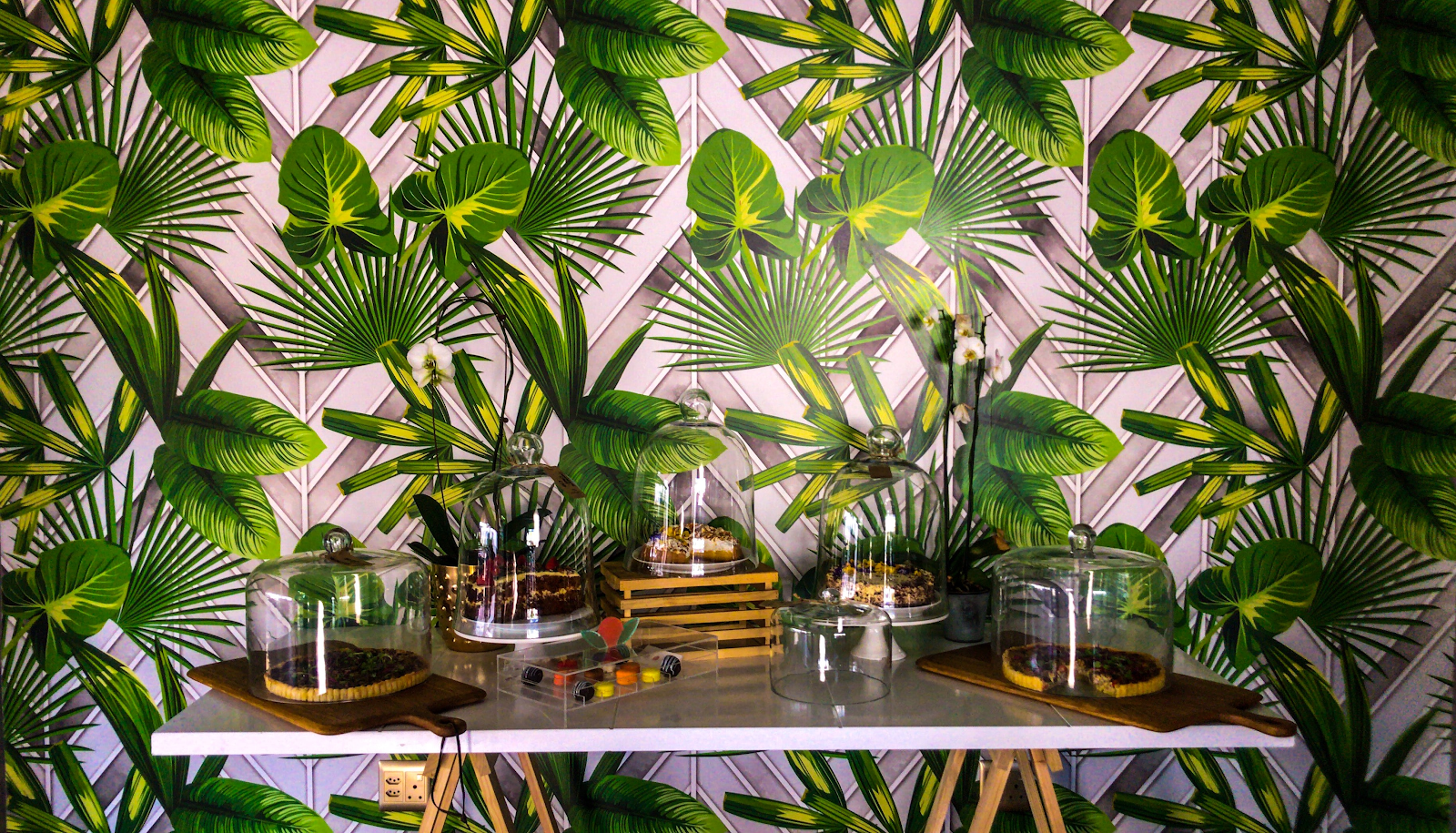 2. Abstract
With their ability to smoothly merge into one another, blue and dark gray are among the best of friends. Looking to completely change the appearance of your interior? Why not choose a wall mural with an abstract theme? Any living room will undoubtedly benefit from having one.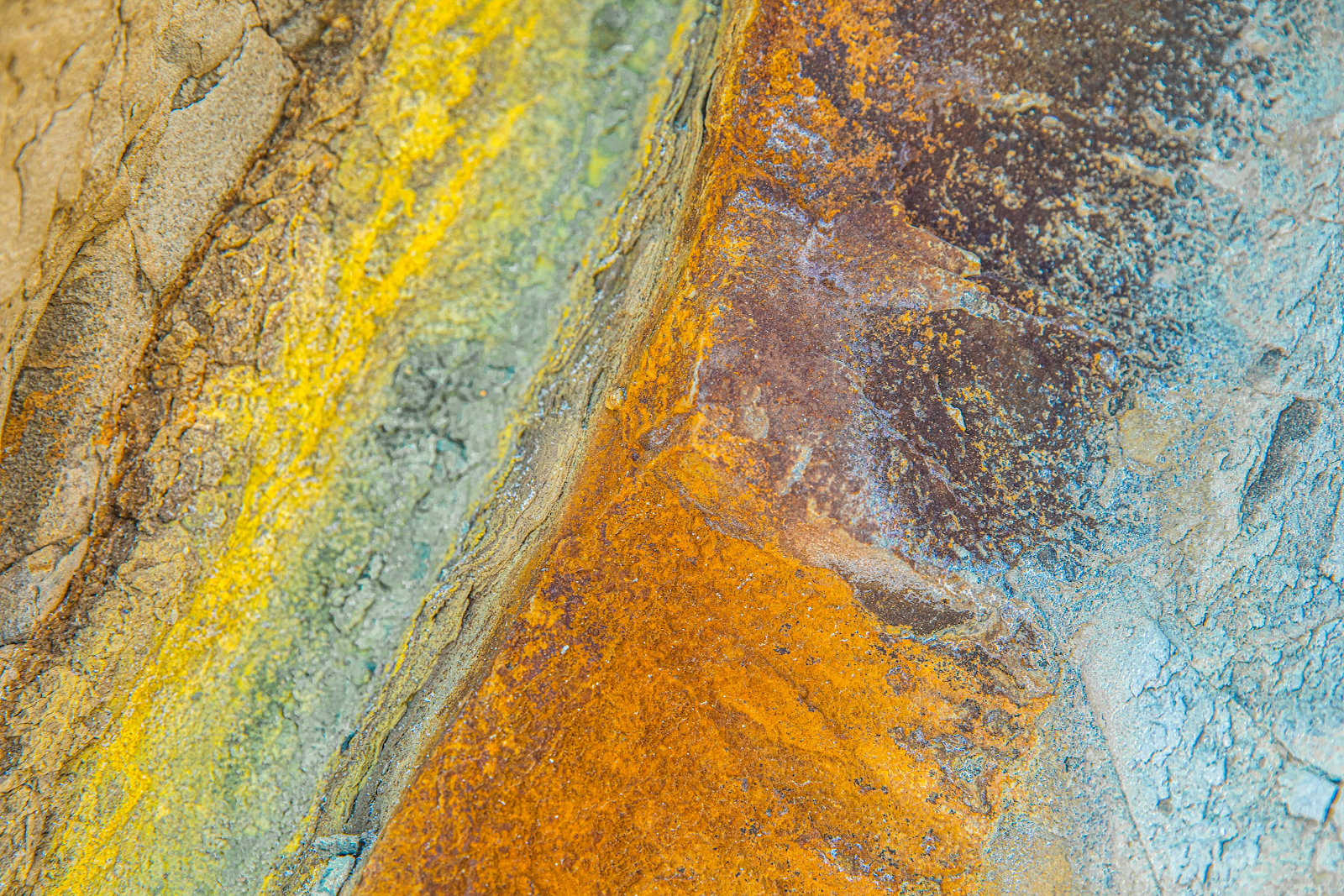 3. White and Green
A color combination of green and white is timeless. Shades of white often tend to keep spaces light and airy, while cool-toned green is frequently linked with nature. If you combine the two into wallpaper, it is a heavenly combination.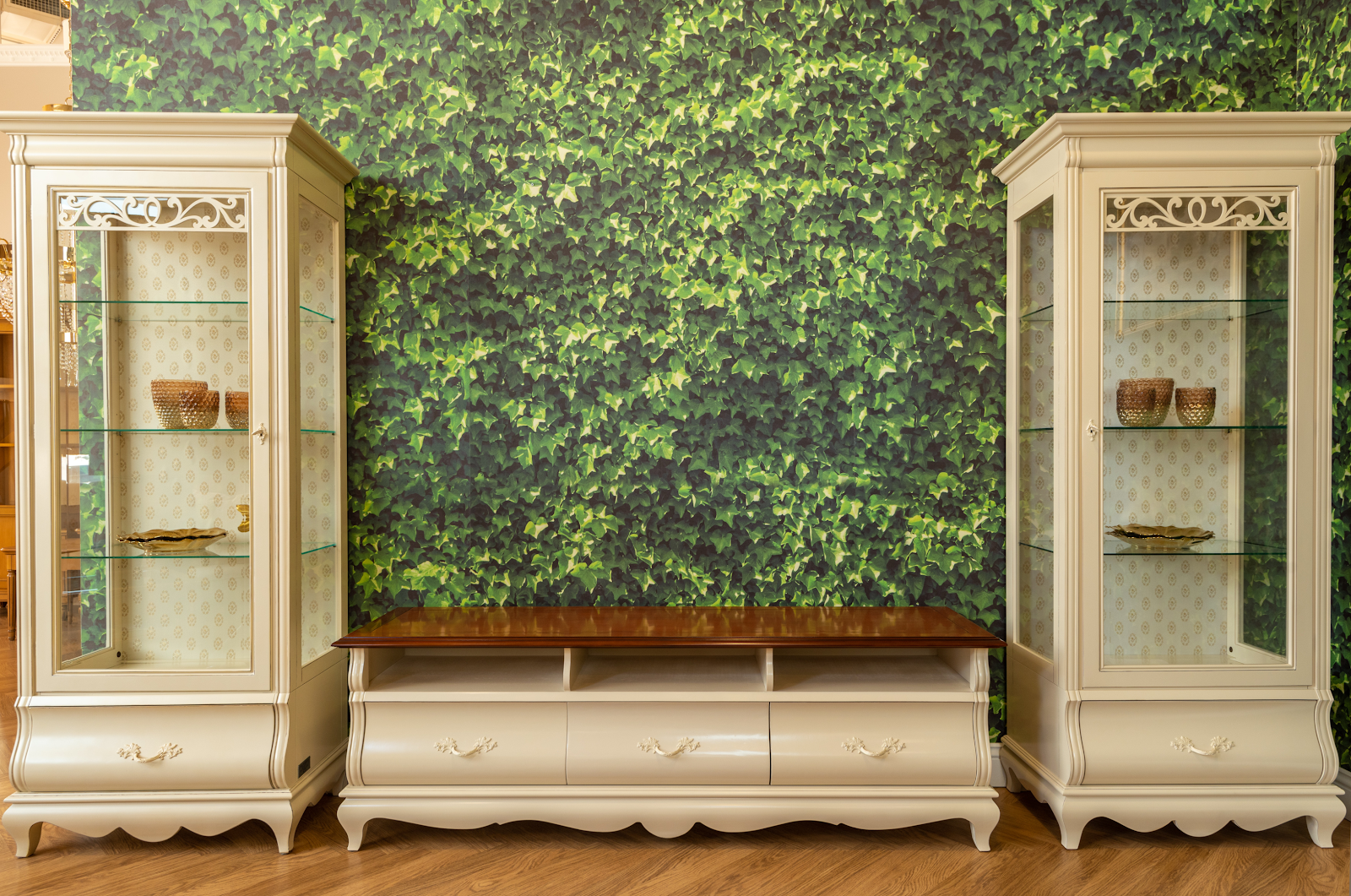 4. Photogenic
Applying photorealistic mural wallpaper to your living room is a surprisingly easy design choice. You may choose any pattern that you love, but by picking one that mimics the outside environment, you'll help meld the lines between interior and outdoor space. As a result, the space will appear bigger, brighter, and more serene overall.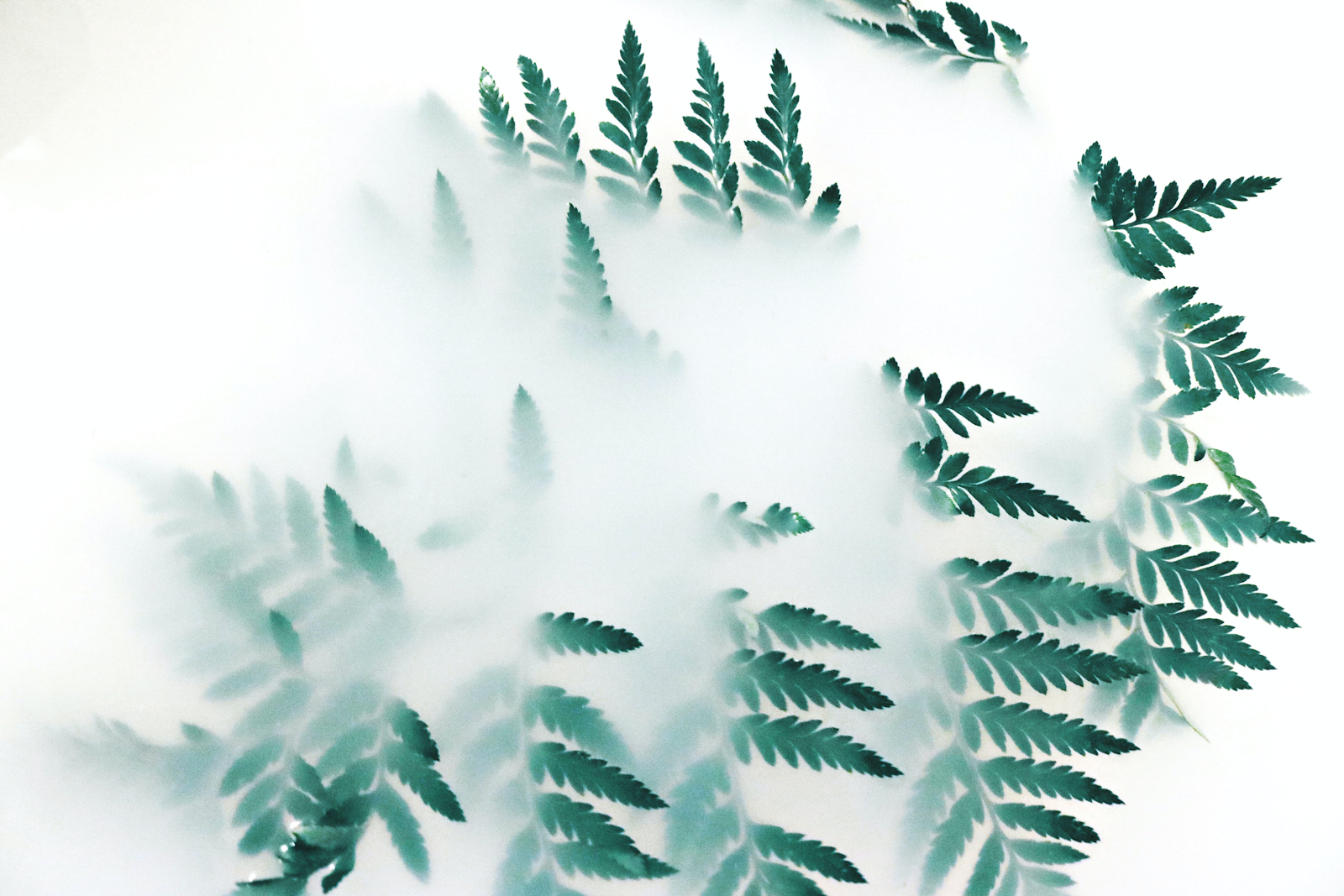 5. Blue and Green
Whoever said green and blue should never go together couldn't be more wrong! Any blue color combined with green (including their chic offspring, teal) creates an easily balanced combination that is both lively and calming at the same time.
This combination may be seen in many arts and crafts wallpaper designs for living rooms, giving a chic reference to a time-honored custom.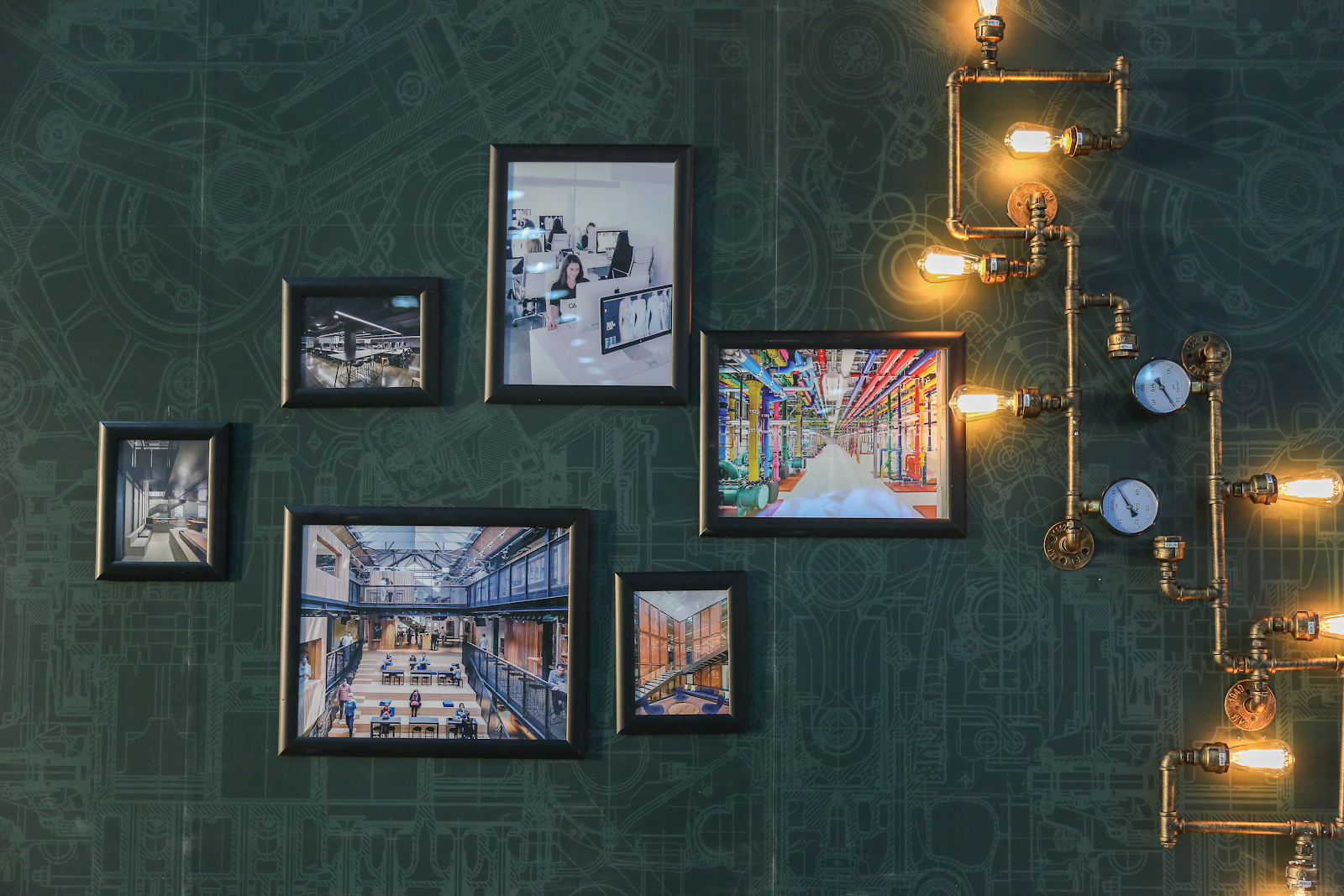 6. Terrazzo Print
Terrazzo is still popular and may be seen on both flooring and tiles. With the perfect proportion of design and the appearance of texture, this fascinating pattern also looks great on wallpaper.
The pattern is available in a variety of color schemes, so pick stones that complement the remainder of the room without being too dominant.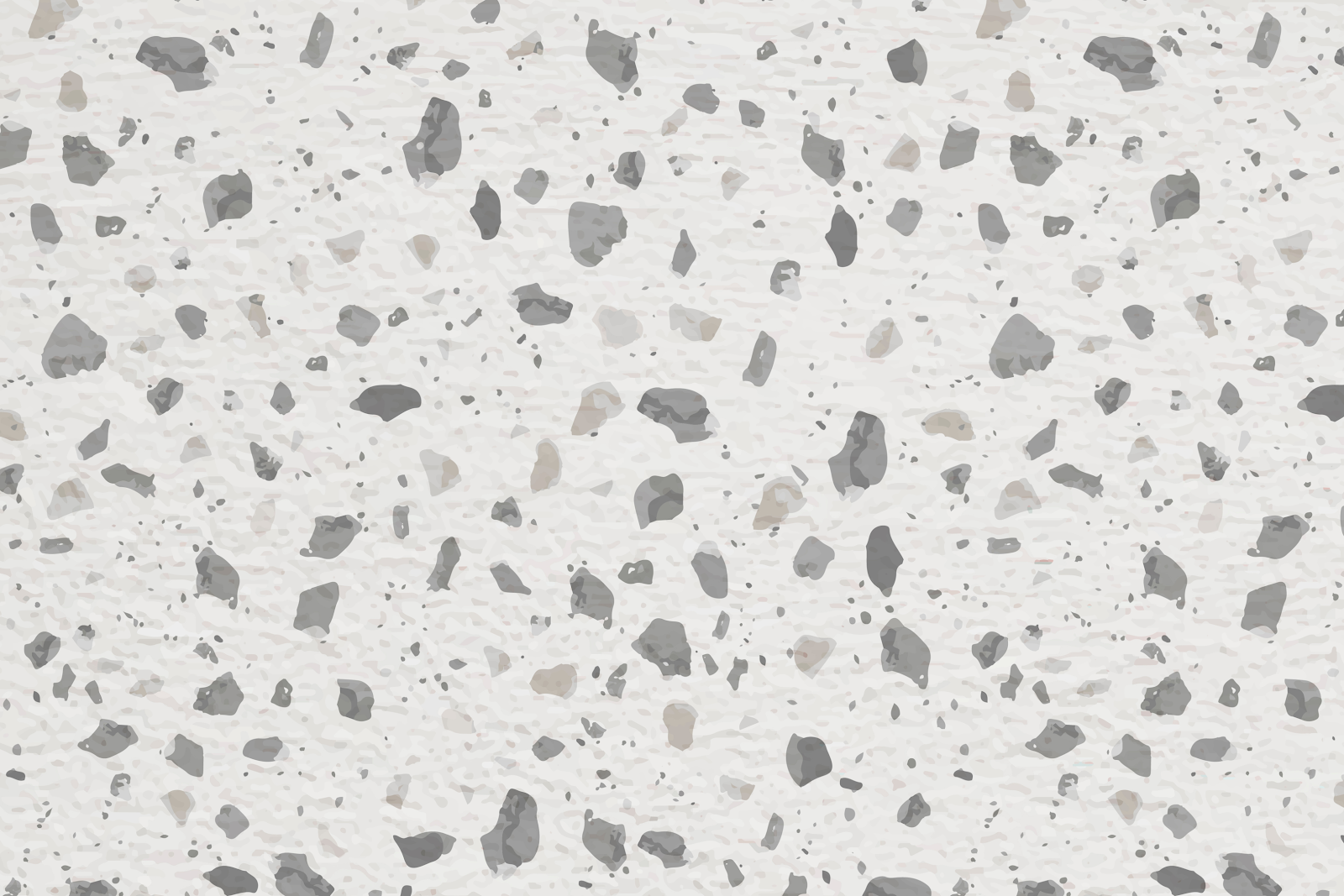 7. Match your Curtains
Why not coordinate the living room curtain designs with your wallpaper for a completely seamless appearance? It's a good approach to guarantee that the pattern is uninterrupted.
It's simple to maintain a coordinated appearance because many companies and designers manufacture wallpaper, textiles, and decorations in the same print. Try choosing a few pillowcases in a print that matches your wallpaper instead of full-length drapes if you find the pattern a touch overpowering. This will allow the pattern to be reflected more discreetly throughout the space.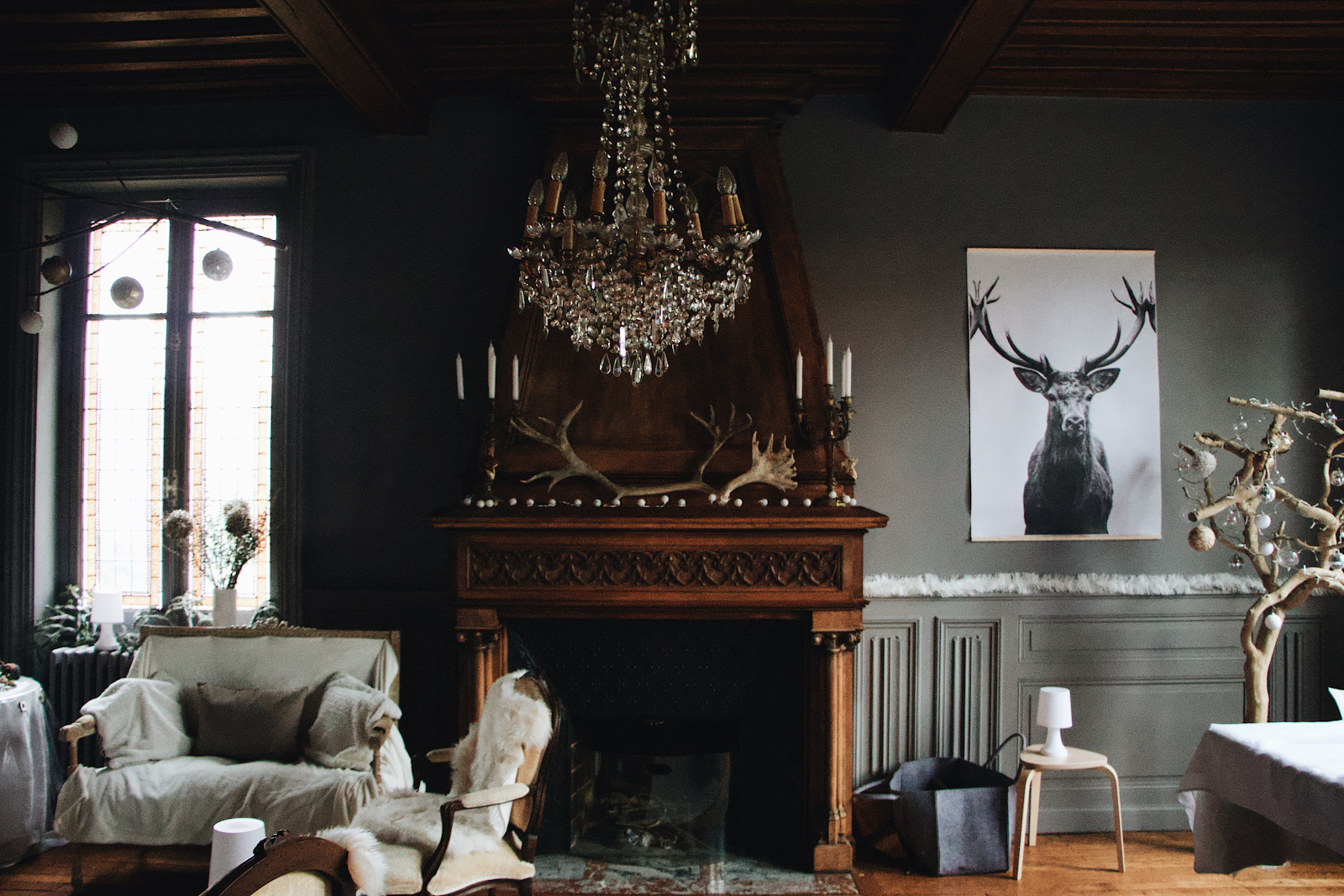 8. Rustic
A rustic look is never a bad choice. If your living room has exposed wood beams and low ceilings, add individuality by enhancing the natural features with a stunning design, such as a woodland scene.
A choice of wallpaper that complements your current décor will result in a modest yet elegant decorating style.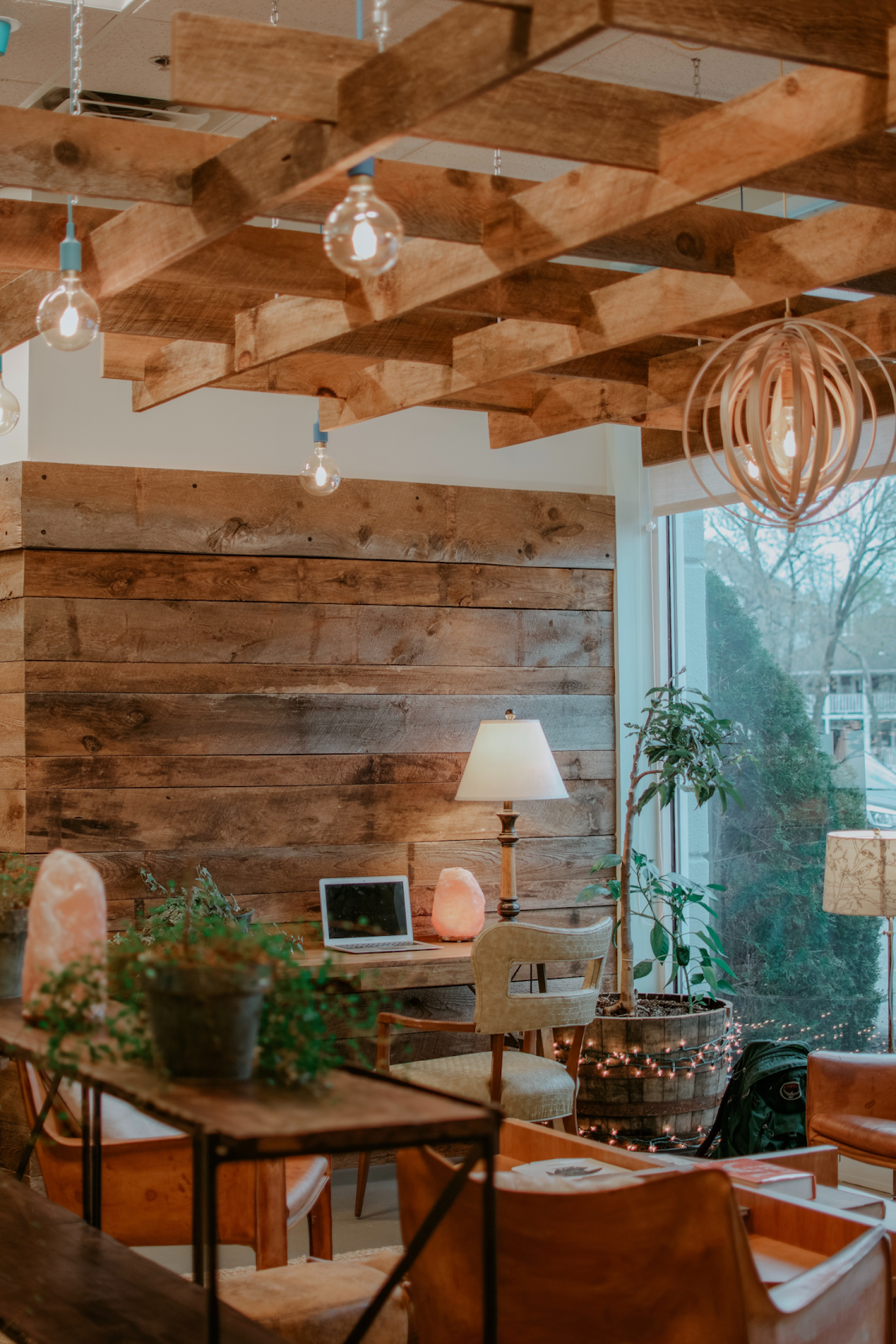 9. Choose Stripes
Stripes are a classic style that never goes out of fashion. Although stripes look beautiful in any area, they are especially useful in living rooms with low ceilings because they create the impression that the space is larger.
If you're aiming for the Bridgerton style, stripes blend well with paneling—they're even referred to as Regency Stripes!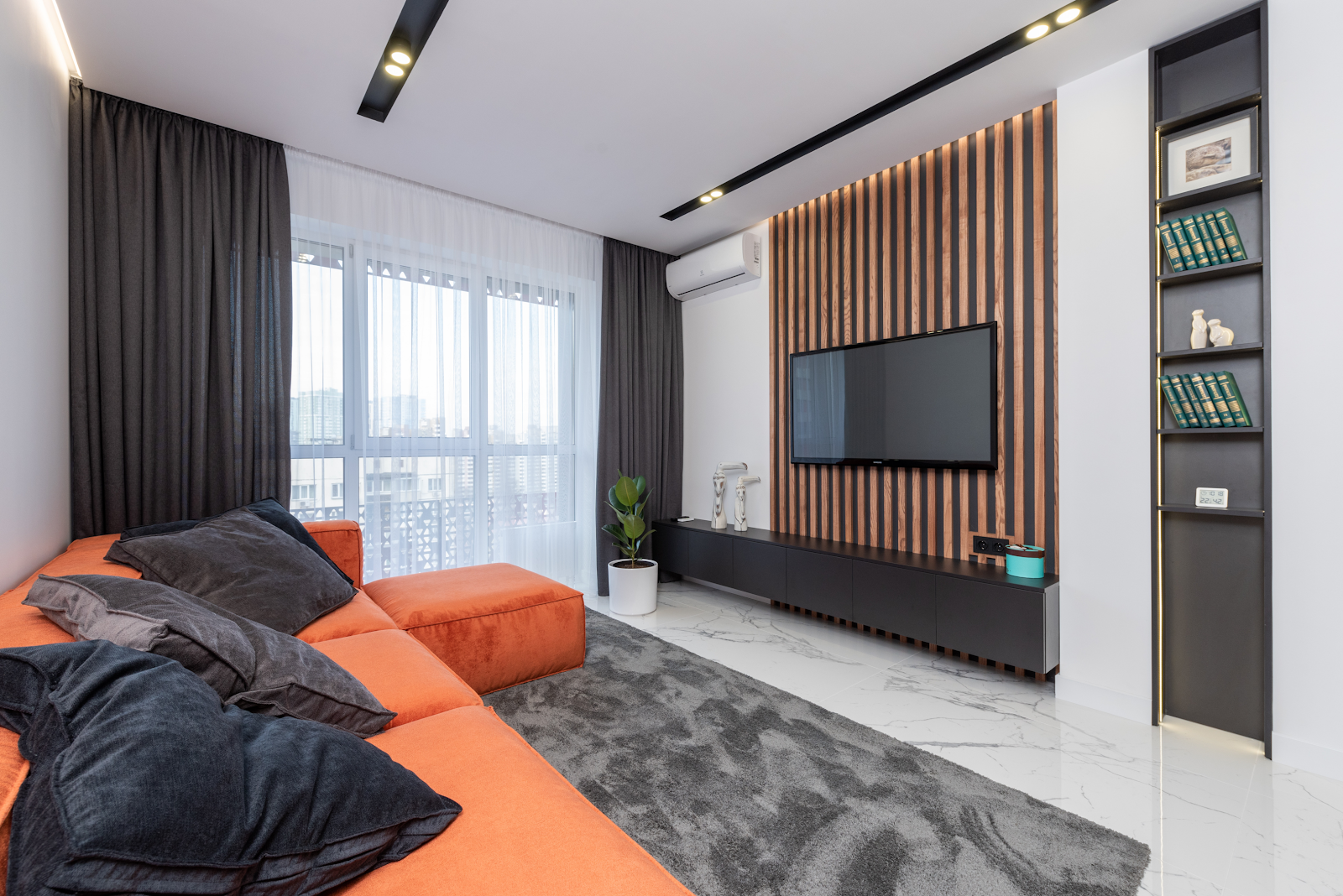 10. Ombre
Wallpaper with an ombre pattern is a great way to bring color to a neutral living space. Choose your favorite color and create a wall that starts with a dark shade at the bottom and then progresses to a lighter hue at the top. Particularly in this wonderful blue, it is understated, relaxing, and simple to live with.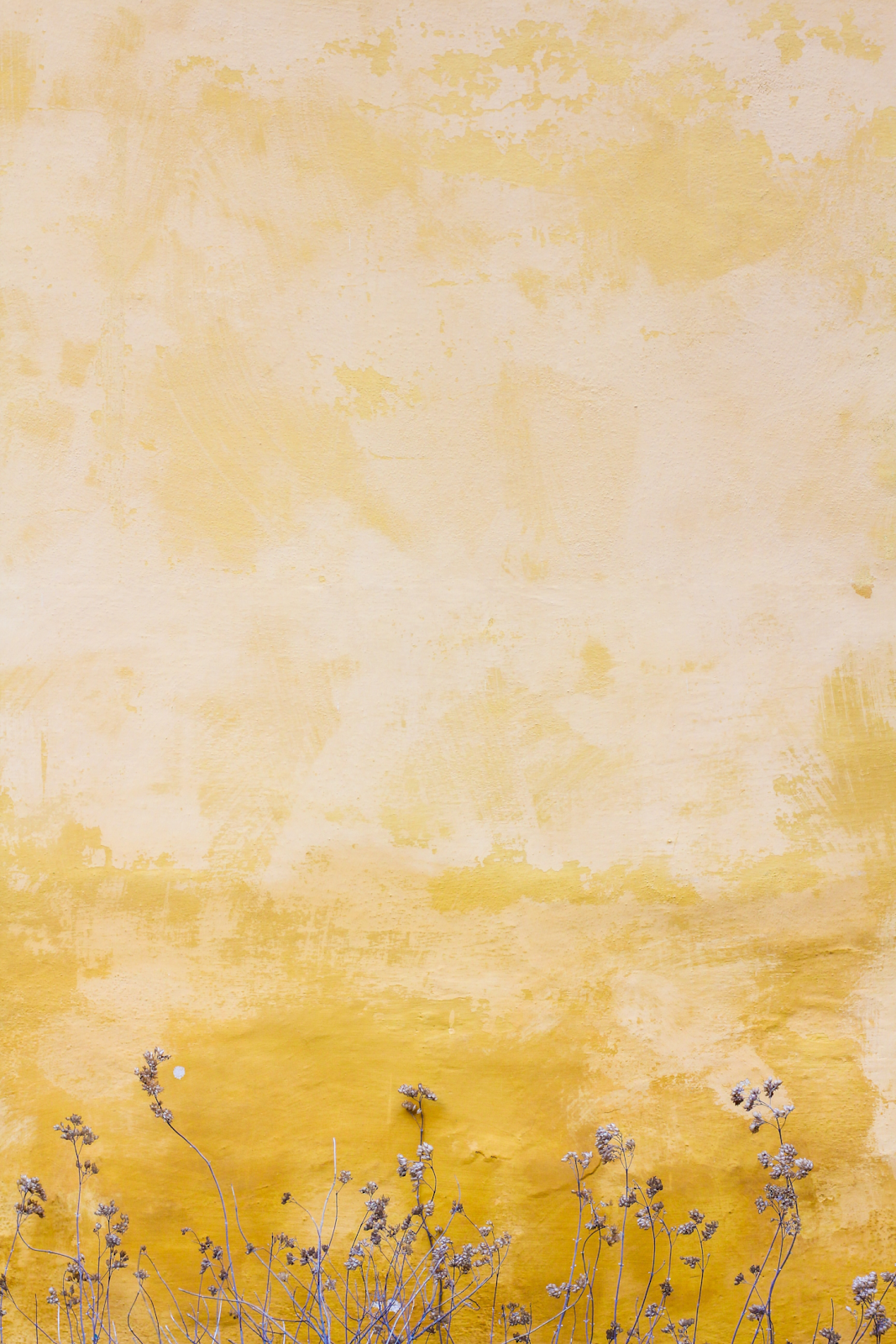 11. Consider Using Shelves
Why not give a set of shelves a patterned backing if you have leftover wallpaper from a previous project? It looks far more intriguing than simply white and ensures that there will always be something wonderful to look at in your living space even if there aren't enough books or decorations.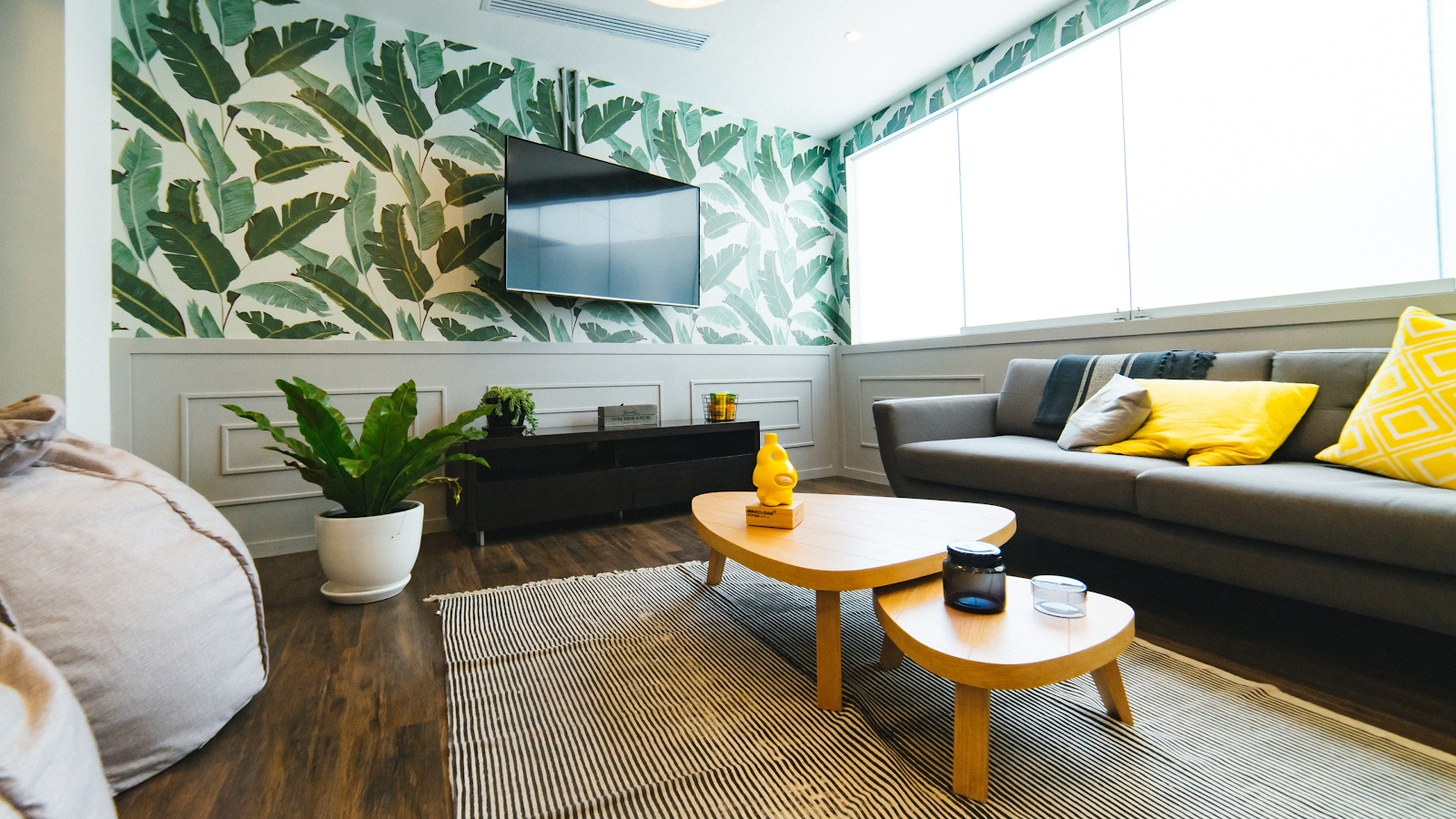 12. In the Arches
In your living room, are there any arched niches? The use of this more conventional, flowery wallpaper in a vintage design is fantastic. These arches truly shine thanks to the patterned paper, especially when juxtaposed with the simple dark pink background. Although it has shelves positioned in front of it, the design of the piece gives the space individuality and highlights the wallpaper.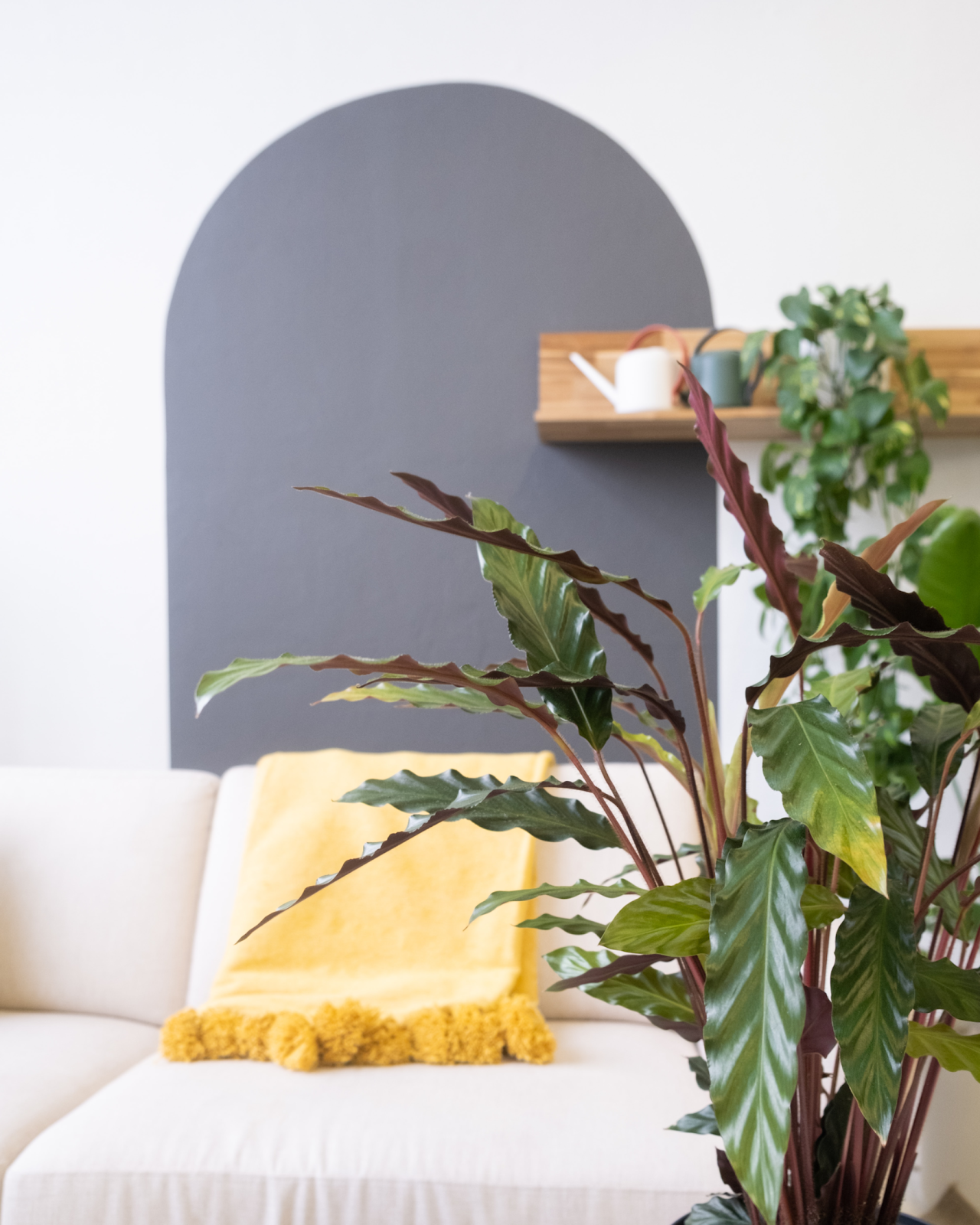 13. Scenes of Serenity
With a wallpaper pattern that features soft hues and tropical themes, like this Caribbean-inspired large-scale painted palm tree wallpaper, you may create a relaxing vacation atmosphere in your living room. In this hazy, relaxing composition, the dark curves of the palm stalks meld with soft greens and sandy colors of gold.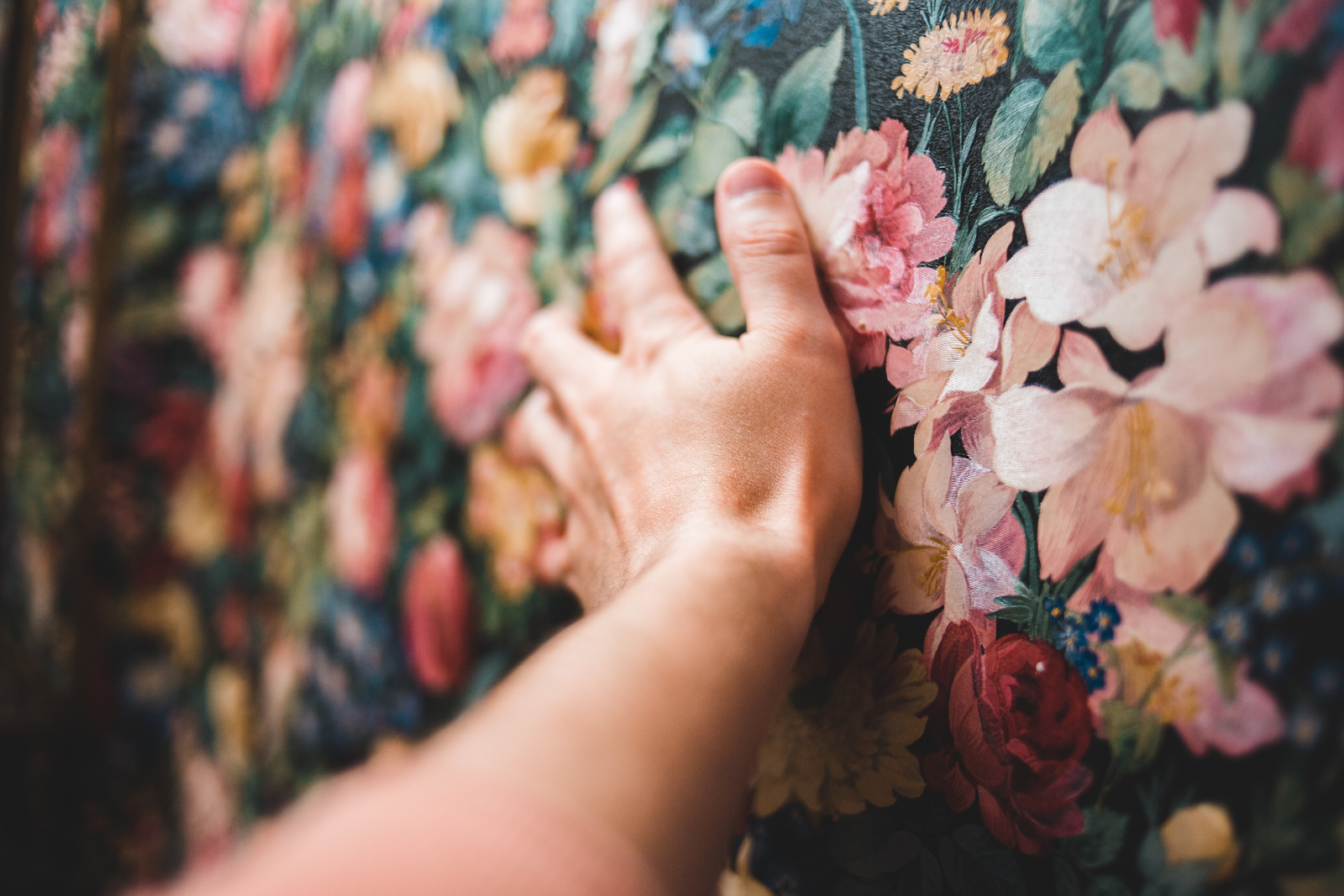 14. Paneling
Wallpaper panels add visual appeal to a room. For instance, a lattice pattern is delicate and not overly large, yet it will stick out and contrast beautifully with shades of dark gray. You can also get wallpaper with a pattern that has a Moroccan feel to it and is reminiscent of tiles.
Paneling wallpaper designs for a living room works especially well with high ceilings.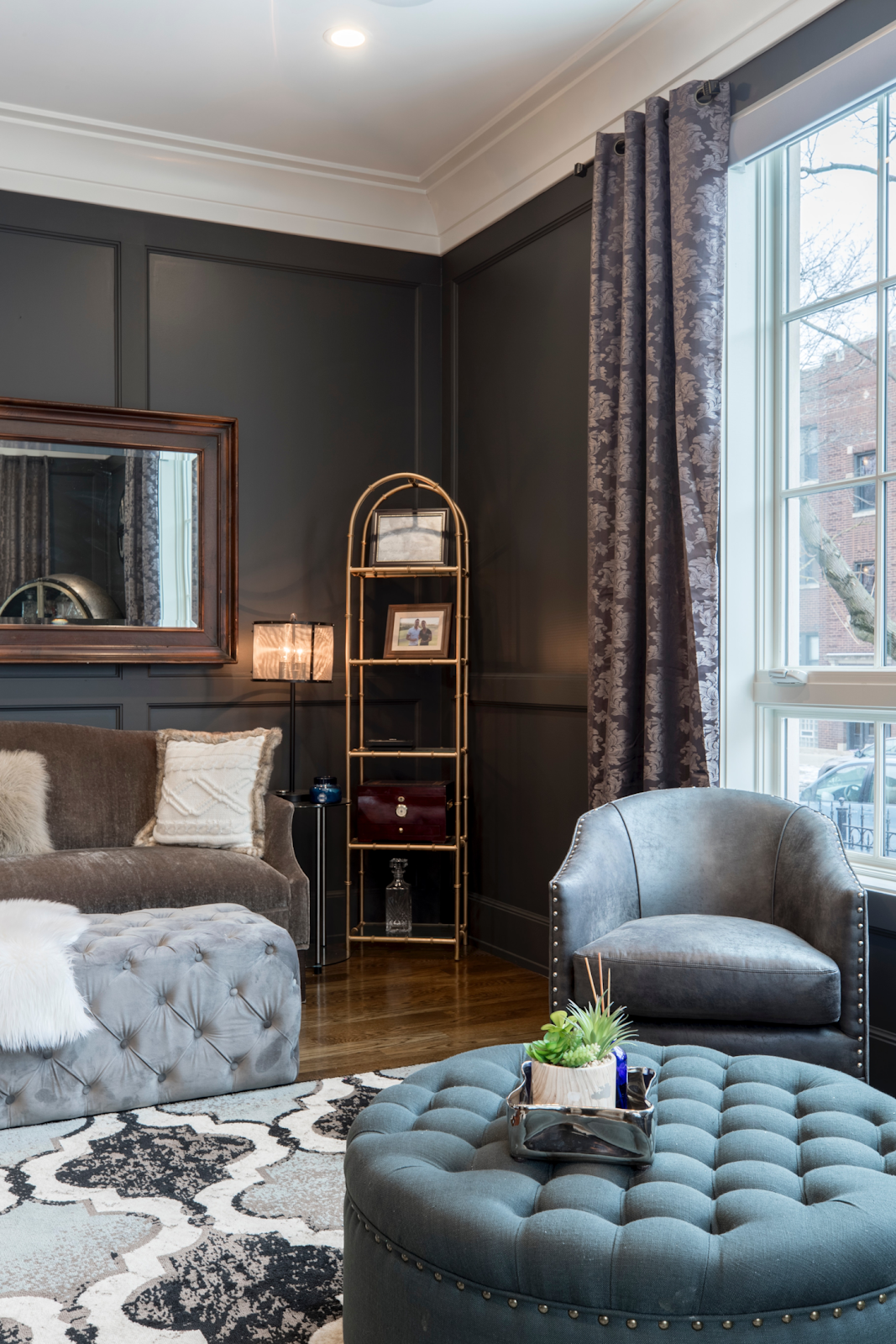 15. Blustered Blues
A living room might benefit from the calming, meditative, or energizing effects of the color blue. Paint the doors and the area around the fireplace blue, and cover the four walls with blue patterned wallpaper to complete an all-blue design. This extravagant peacock feather pattern adds a burst of color.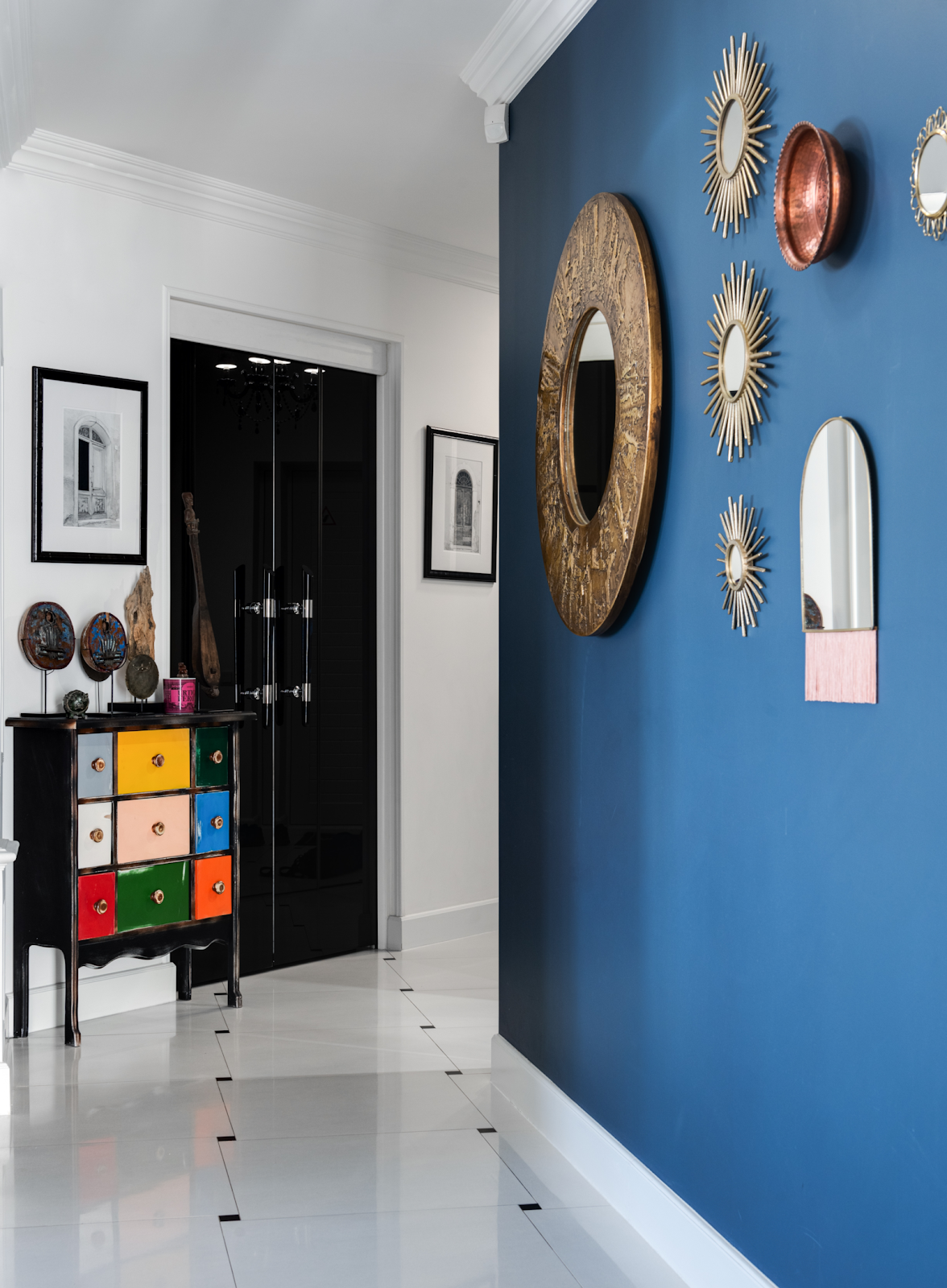 16. Go big
Be brave! In recent years, the popularity of murals has dramatically increased. Big designs are intended to be utilized over one wall only since they don't require any additional artwork because the wallpaper speaks for itself. Depending on your wallpaper design you can choose an armchair that will complement the wallpaper's art and give your living room some depth.
Murals go hand in hand with concepts like maximalism to pack impact and maximize your living space.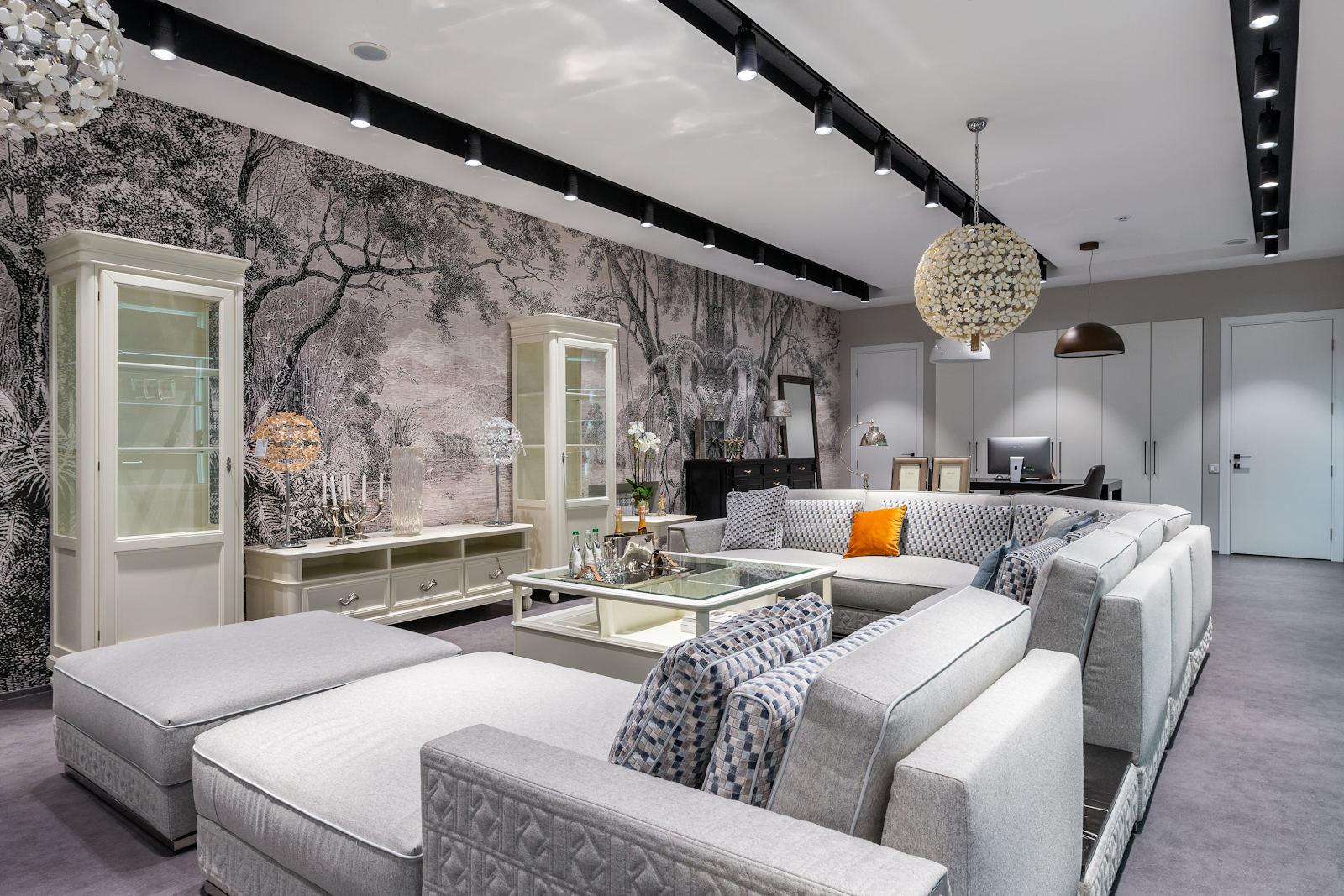 17. Put a Frame On it
By framing a wallpaper, you may make a statement. With the help of this innovative concept, you can utilize wallpaper in the living area in a more interesting way. It's wonderful for not just giving the design a unique touch, but also if you're on a budget. For a smaller wall area, just one sheet will be used.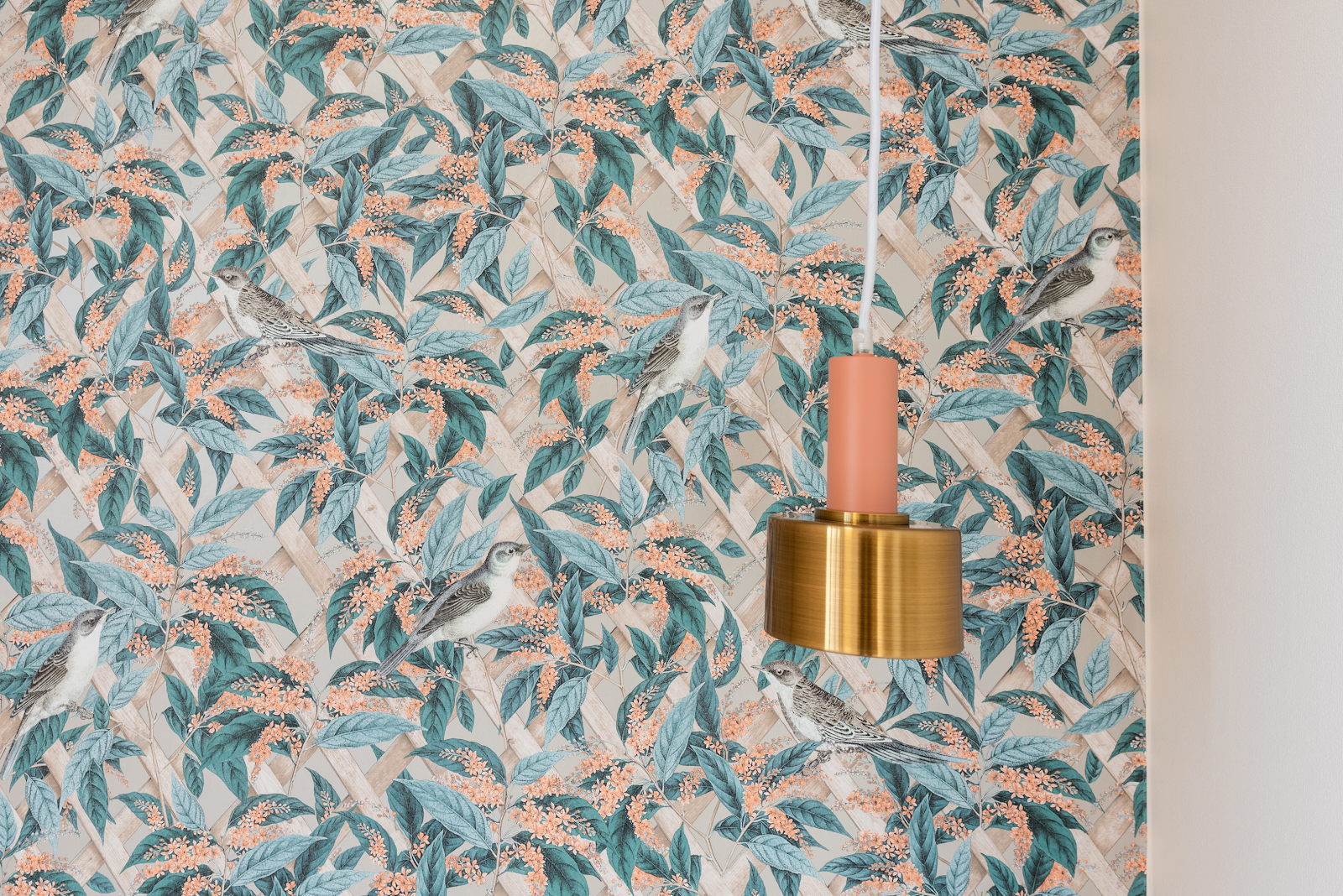 18. Create Optical Illusions
By using interesting wallpapers you can give your living room an optical illusion effect. It may look like it has carvings or waves on it but it's just a well-selected wallpaper. And it will look amazing by making a striking statement in any room.
Murals give a considerably more powerful presence than the delicate designs you used to find on your grandma's wall. Although murals are made of standard wallpaper, photographs rather than repetitive patterns are used in their creation.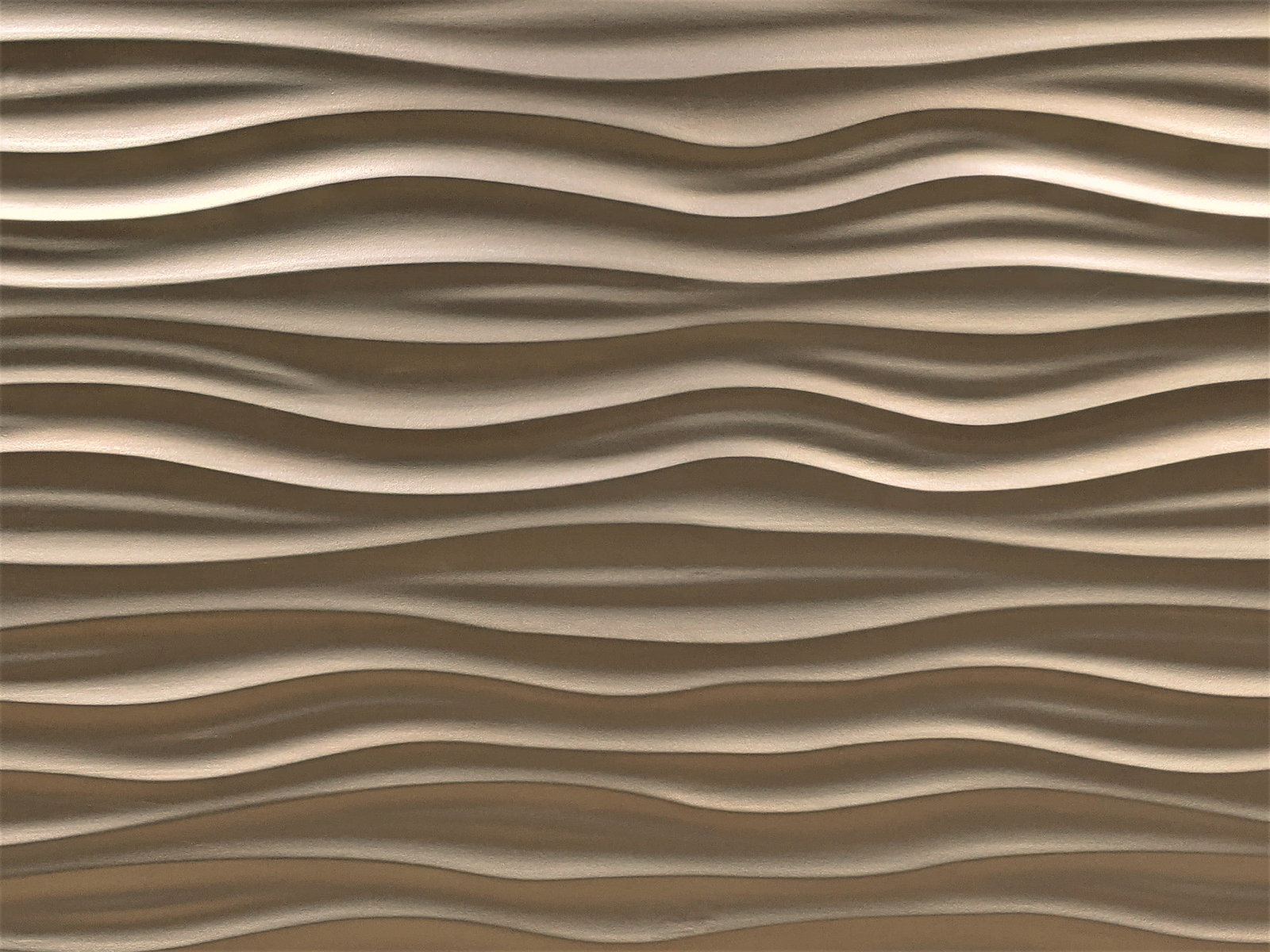 19. Use Sections
Utilizing the wallpaper as a divider is another creative living room wallpaper option. To distinguish the sections in a large room, use wallpaper. For example, you can use retro-style gold leaf curtains while having a fun tropical wallpaper on one wall.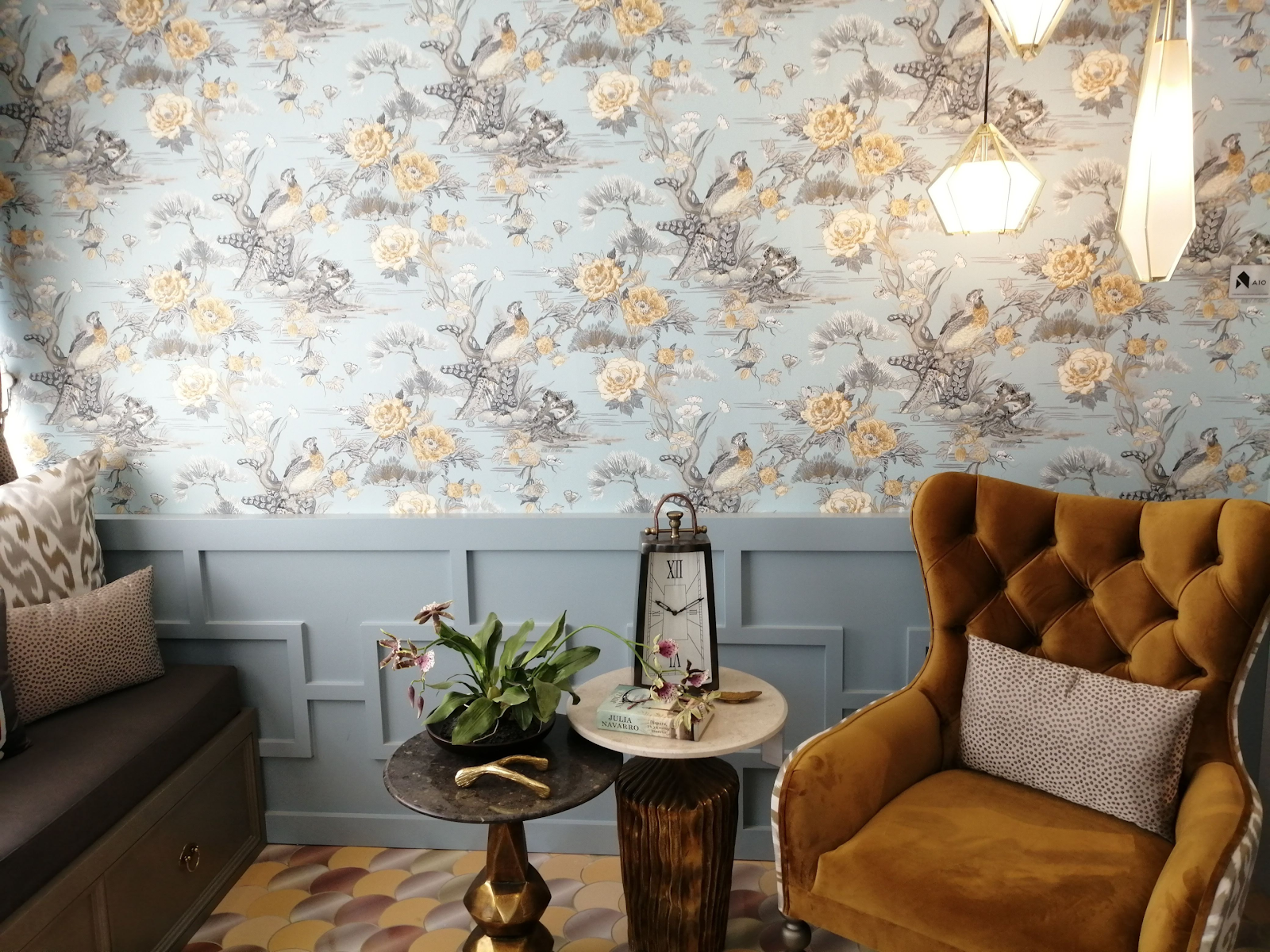 20. Double the Wallpaper
Use various printed wallpapers in different parts of your living room to create a unique wallpaper design. Pick one for the fireplace breast and a separate one for the walls. The definition it gives the area is complementary. Next, continue the motif on the armchair by using several textiles for both the chair's body and its sides.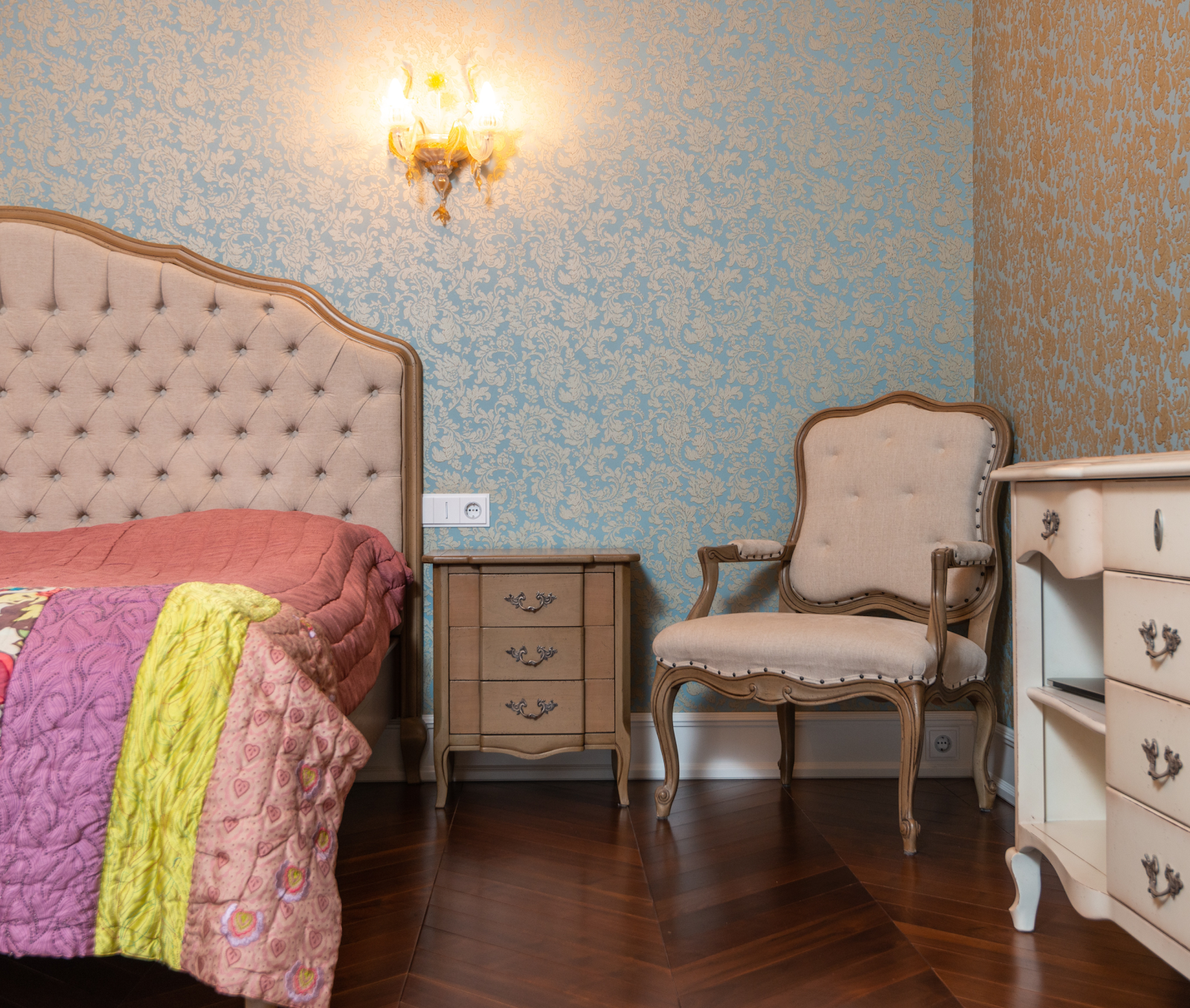 Which Wallpaper Style is Ideal For a Living Area?
When selecting wallpaper for the living room, it might be difficult to figure out where to begin. However, choosing a pattern that you adore and find exciting is a fantastic place to start. You may also wish to think about your room's size and location.
Consider the purpose of your living room as well as the mood you want to create in there. Is it a location to have fun or to unwind? To multitask while working from home? You may begin to consider whether you prefer an energizing, colorful design or a soothing, subdued one once you establish how the room will be utilized.
If you are aiming for a specific style for your living room you might want to get some accessories that will complement your wallpaper.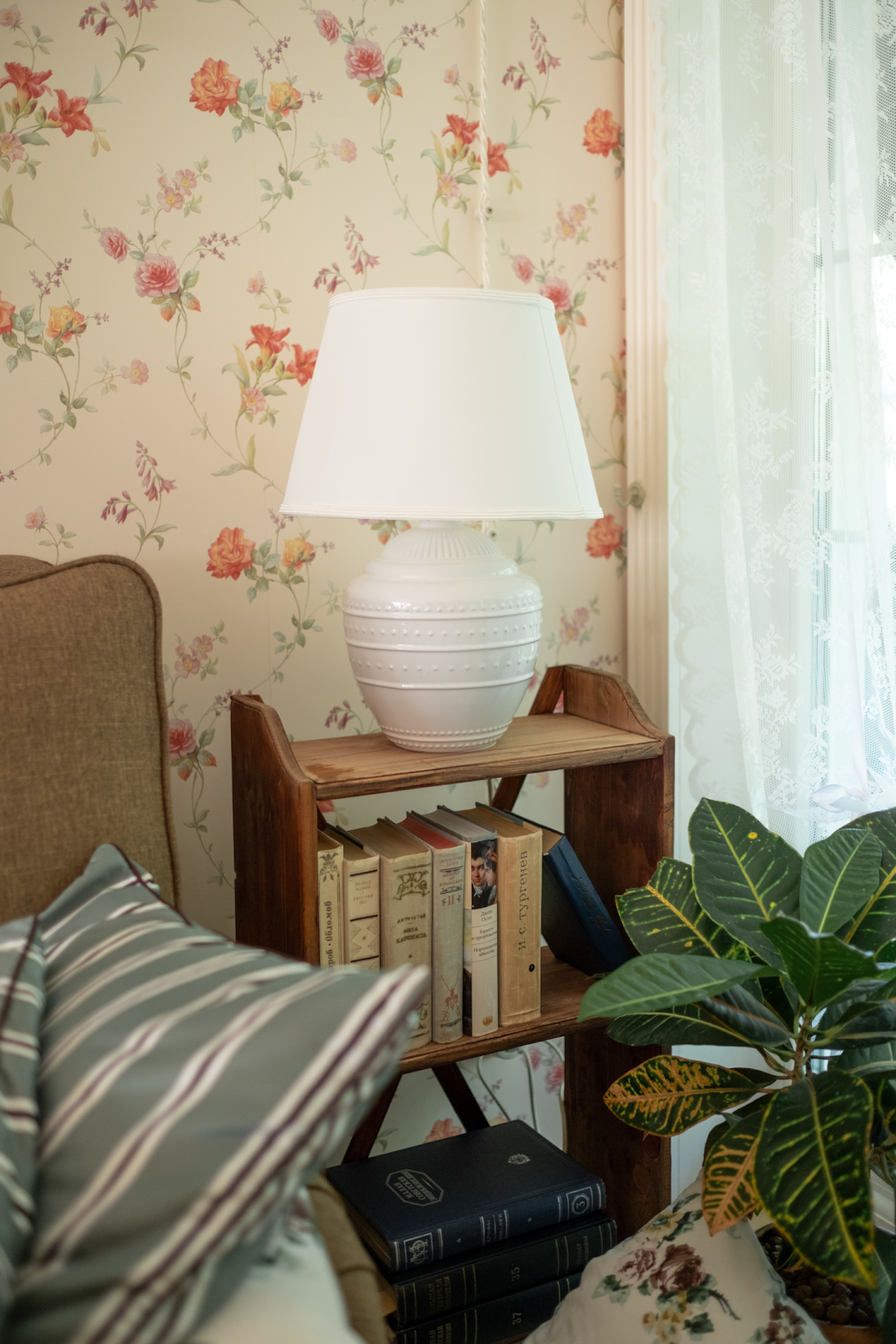 What Part of The Living Room Should I Wallpaper?
Assess where a design or pattern will improve the area and what kind of impression you want the space to make before you start wallpapering.
Many living rooms usually have an established point of focus, such as a fireplace or multimedia system, therefore it's not necessarily suggested to have a clashing feature wall. Consider choosing living room wallpaper designs that complement the main point on all four walls for a more aesthetically calming outcome.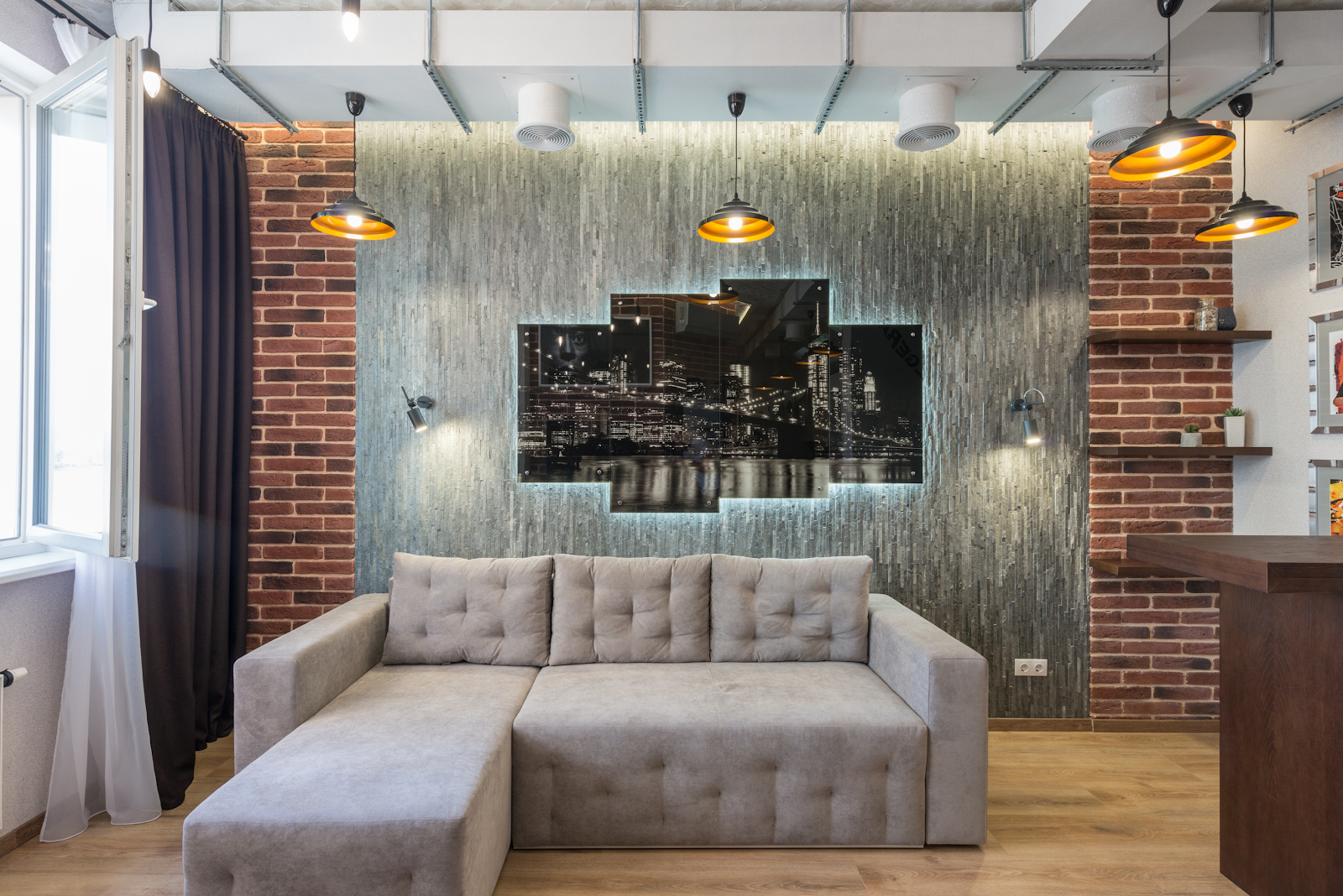 Be confident in the wallpaper you choose, and remember that it can easily be repaired or repainted if you happen to have a change of heart. For more ideas on how to liven up your living room, check out Clear Home Designs' gorgeous range of home decor and interior design pieces!