The modern man cave needs an upgrade. More than merely a place to kick back, let loose, and gather the crew, a contemporary man cave should be a sanctuary. The highest type of masculine space, the best man cave epitomizes what it means to be free, raw, and testosterone-infused. From vintage sports memorabilia to intricate electronics, multi-functional furniture, sleek pool tables, rare collectibles, and of course, a fully stocked man cave bar, the contemporary man cave cuts no corners.
At Clear Home Design, our massive collection of luxe lucite furniture, accessories, and art and wall decor, is perfect for the contemporary man cave. Whether you're renovating your work office into a full-throttle man cave escape or simply beginning to brainstorm cool man cave ideas, you want a modern man cave that speaks to you.
Turning the Modern Man into a Cool Man (With a Cooler Cave)
Many modern men feel as if they've been emasculated. They know they want something more, to tap into their primordial roots and entertain those deep, caveman desires. If you're considering upgrading your man cave or creating a man cave from scratch, you have many options.
Have a spare room? Want a sports bar or man cave garage that's the envy of all your buddies? Need a space to smoke, get loud, and play at the poker table into the wee hours of the morning?
Get those creative juices flowing. From a LED-illuminated, surround-sound game room to a stylish man cave furnished like a 1920s speakeasy, the ultimate man cave comes in all shapes, sizes, and flavors.
Clear Lucite Supercharges ANY Modern Man Cave Ideas
With luxury lucite furnishings, trappings, and accessories, you can turn any boring small space or ordinary room into an awesome, undeniable man-haven. Tune out your worries, shut off the outside world, and focus on your interests. You've earned it.
Want to weave elements of art deco, traditional aesthetics, and modern features all in one? Do you desire that perfect outdoor space for grilling, lounging, and tossing the pigskin over some beers?
Let Your Man Cave Ideas Run Wild and Free!
Or do you prefer something more enclosed, perhaps a full-fledged entertainment center, complete with a large-screen TV, game room, and leather couches? Or a garage man cave for that precious hot rod?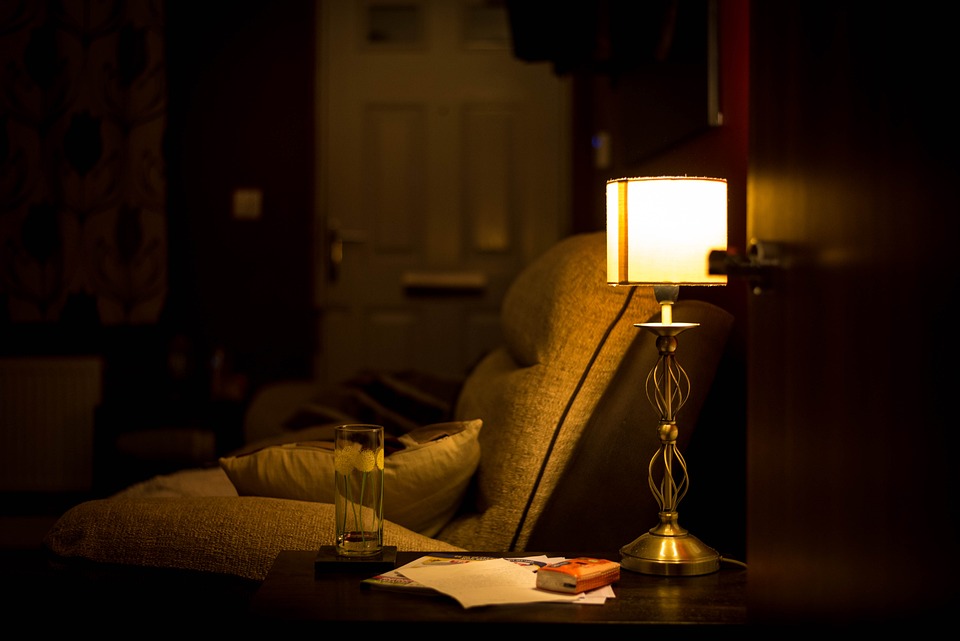 No matter your desires, from sports rooms to quiet rooms and everything in between, you can get it. With sleek, adaptive, easy-to-maintain lucite, your man room or man cavern will go to the next level.
Here are 6 DIY man cave ideas for an amazing man cave, no matter what your manliness demands. It's time to be your own man and have your own man cave. It's time to build a man cave like no other...
6 DIY Man Cave Ideas That Are Totally AWESOME
There are a million cave ideas just floating in the ether. For the sophisticated man, stylish molding, polished bar tops, and a comfy couch offer the perfect place for respite and reflection. Other DIY mancave ideas include a little more clamor and a little more ruckus. These man caves may take the form of enthralling game rooms, rowdy bars with shifting bar stools, or enclosed spaces with natural light to play yard games.
Some men just want some alone time in a personal space, a little time to hibernate in a cozy, small room decked out with their favorite 'toys.'
No matter what you want, there are many options. The following modern man cave ideas can make all the difference depending on the man. Ranked in no particular order, these man cave ideas hit the spot...
1. Turn Your Basement Man Cave into the Ultimate Sports Man Cave
What's a good man cave without a surround sound system, a big-screen TV, and leather couches so comfy you're snoozing before the big game? If you're a sports aficionado, nothing beats turning a spacious room into a man cave perfect for following all the league action and getting boisterous with the boys.
Do you have a den or basement man cave that needs sprucing up? Want a sports bar vibe, with a pool table, arcade games, and enough television screens to rival a movie theater?
What Man Caves' Feature Do You Cherish Most?
Whether your man cave décor includes framed jerseys of your athletic heroes, signed equipment or accessories, or a panorama of television screens all tuned into different games, you'll have no problem finding the sports-themed man cave ideas right for you.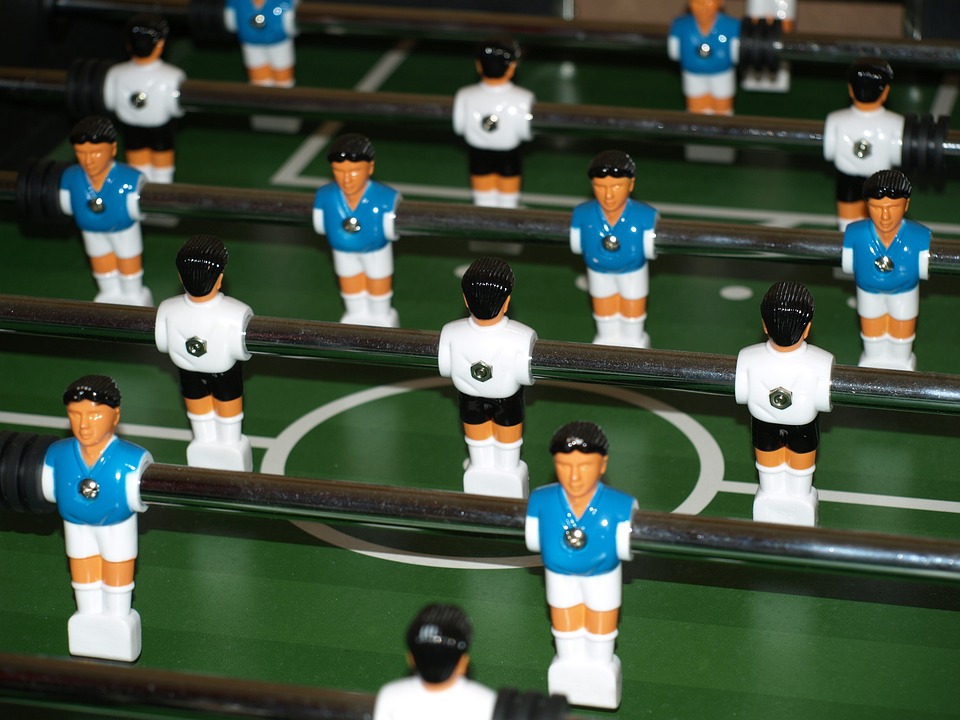 Turn your man cave into a sports shrine with astroturf flooring, raised, dynamic seating, and that monstrous big-screen TV for all eyes to see. If you're looking to frame your sports memorabilia to complete the man cave decor, give your displays a "frameless" clean edge and protective sheath with clear lucite.
Bring your man cave decor ideas to life easily, aesthetically, and for a great price!
2. Avant-Garde Man Caves for Sophisticates & Gents
Not everyone is sophisticated. Some men just want to stare off into their large flat-screen TV and swig their beer. However, if you find your man cave ideas venturing into the area of upscale, distinguished man caves, you're not alone.
With a darker, mahogany, leather-saturated man cave décor, the man cave for sophisticates immediately stands out. Want to highlight your cosmopolitan tendencies and eccentric art tastes? No problem. Just make sure to take full advantage of the space. In some sense, it's all in the walls and wall art!
Embrace Your Style with Unmatched Man Cave Decor
Whether you elect for exposed brick, distinctly painted walls, rare textured wall fixtures, or accent wall art, your man cave can become a singular testament to your refined tastes. Test your palette, and embrace a unique decor complete with swanky sensibility and a little razzle-dazzle.
Invite your friends over for a long draw at the poker table, fire up some premium handmade cigars, and treat yourself to a cocktail.
No matter where your sophisticated man cave ideas lead you, rest assured. Your man cave decor will show all visitors that you're a man of class and candor.
3. Unleash Your Inner Child - The Modern Man's Playroom
Some man cave ideas are all about nostalgia. Ever wish you were a kid again, free to run around without a worry in the world? Wish you could teleport back to the days of your youth, unencumbered by 'responsibilities' and all that jazz?
If you like man caves that feature classic video games, board games, and interactive activities for competition and fun, the contemporary playroom man cave is right for you! Entertain your guests with some pool tables, slam the buttons on classic arcade games, and create the ultimate man cave/gaming room.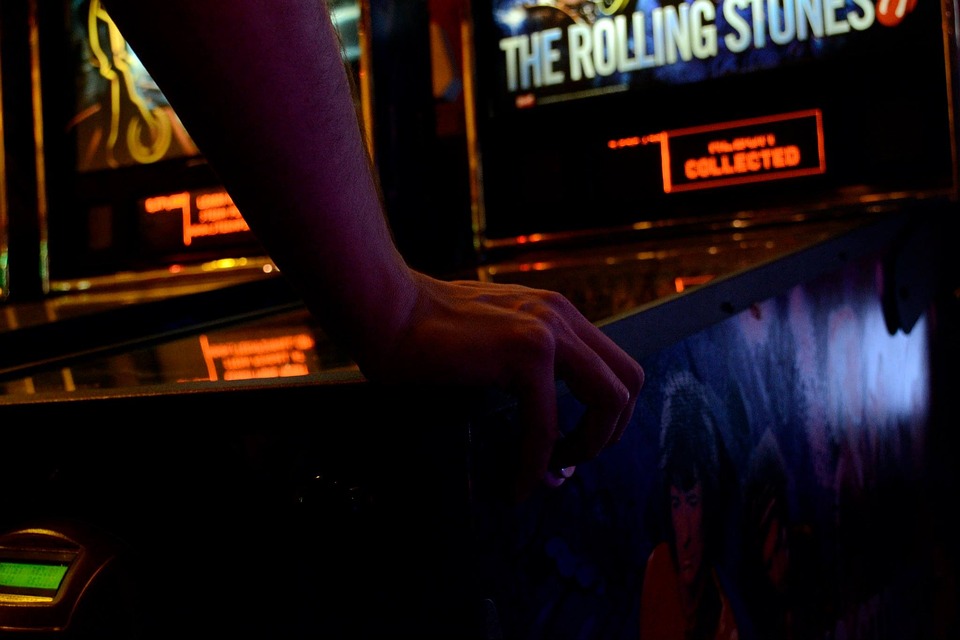 Man Caves for Games, Activities, and Competitive Fun
What inner child doesn't like arcade games? From retro arcade games like Mortal Kombat, Donkey Kong, Asteroids, and Street Fighter to the latest, immersive console games, you can transform your man cave into the perfect fusion of past and present.
What's your budget? What's your goal? What unleashes your inner child?
Whether you want to go all the way with a home bowling alley, fill your basement man cave with air hockey tables, center a magnificent modern pool table, or renovate for even indoor basketball courts, your playroom man cave has no limits!
Use your imagination and let your man cave ideas run wild.
4. Top Man Cave Ideas for the Drinker, Sipper, & Alcohol Connoisseur
Maybe a poker table or setup for indoor basketball courts isn't your style. Perhaps, you're more into catching a buzz, getting loose, and letting the liquid 'lubricant' do its thing. If you like to drink or host those who do, you can easily create a man cave that meets all your needs.
Want to be the go-to spot for parties and adult beverages? Turn your man cave into a magnet for fun-seeking friends, families, and cheery boozers. With a full man cave bar, you can even play bartender, serving top-shelf liquors, local microbrews, and signature cocktails and spirits.
Have a wine cellar you like to show off? Nothing says contemporary manliness better than a cutting-edge wine cellar for your bottles and barrels. Does your wine cellar come with full control of temperature and humidity? Is it underground or above ground? And while you're at it, where are the samples?
If you want to uncork that bottle for the perfect occasion, the man cave bar idea is perfect for you.
Complete Your Man Cave Bar with Bar Stools, Bar Signs, and Bar Trinkets
If your man cave is more bar than wine collection, ensure the experience is memorable. This all starts with the right ambiance. What says man cave bar better than neon and wooden signs, sleek bar stools, and memorabilia from your watering hole adventures?
Man cave bar stools, especially, are an essential feature in any alcohol enthusiast's man cave. With so many options, you can choose from modern stools for a kitchen-style island, low-back swivel stools, no-back elegant seats, and everything in between. With clear, customizable lucite, your man cave bar style will go to the next level.
So, gather your fellow drinkers around the pool table, sip a cocktail by yourself, or simply brush up on your mixology skills. No matter what you do, just remember to have a coffee table handy. You never know who might need to sit down for water and espresso to sober up!
5. A Garage Man Cave for Men Who Need a Break!
Sometimes, you just need to get away from all the noise, drama, and stress of the house and be alone with your thoughts. This is where garage man cave ideas come into play. A popular conception, the garage man cave represents a place for any man to ponder, decompress, and even tinker.
Whether you need to play a solo game at the pool table, sip a stiff drink, zone out in front of the television or distract your mind with a task, the garage man cave has your back.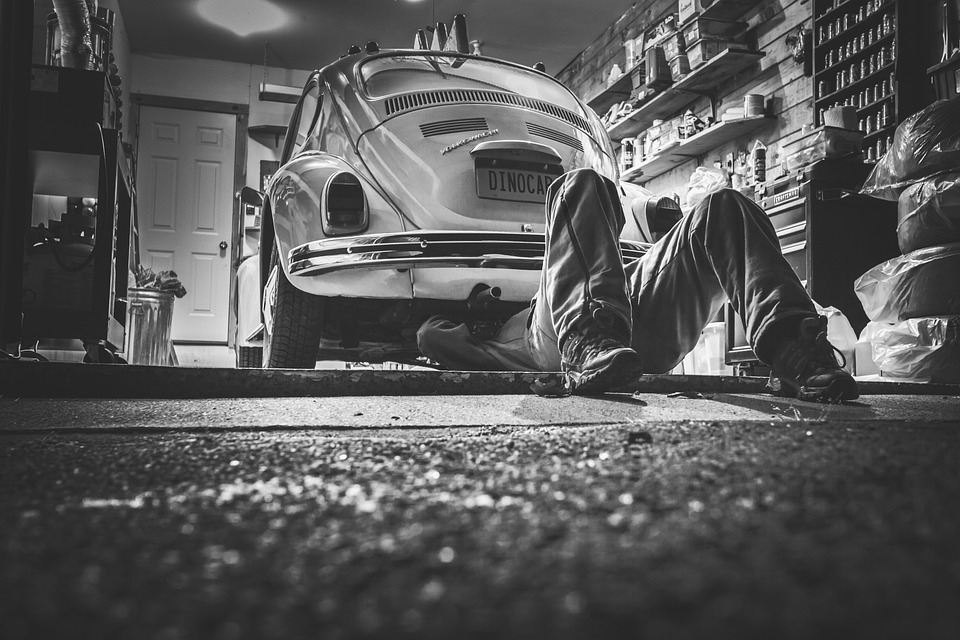 The garage man cave is also ideal if you don't have the money or space to renovate some other part of your house. You may even choose to convert your shed into a garage man cave! With some paint, a little decor, and some covering for that exposed brick, you can quickly (and affordably) turn your garage into a worthy man cave.
Does restoring classic vehicles or tinkering with your current car or truck bring you peace of mind? Then make your garage man cave that special place for the 'work' you love.
6. Rustic Man Caves for the Rugged Outdoorsmen
Do you love the wild outdoors? Do hunting, hiking, camping, and just being in the wilderness stir your spirit? If so, a man cave with a hunting theme may be ideal for you. Mount your favorite kills on the wall, bring out that rustic wood and stonework, and give your man cave a definitive hunting theme.
With exposed beams and earthy tones of brown, beige, and beyond, your rustic man cave can become the ideal home away from home. Want to feel like you're out in the woods while enjoying the cozy amenities of a modern house?
Frame your guns on the wall, stand beneath lofty ceilings and vintage-style chandeliers, and shoot a game at the pool table. With the countryman vibe, no outdoorsmen can go wrong.
Transform ANY Man Cave into The Perfect Space
The beauty of man caves is that they can be anything. It all depends on the man. From small man cave ideas to man cave ideas for a huge room, you have countless options when turning your man room into something great.
Do you need contrasting colors, natural accents, or sleek metal complements for your cocktail table or pool table? Looking for modern, clear acrylic wall decor for your music studio or posh contemporary lounge? Or how about a sleek, durable frame for fireplaces, games, boxes, trays, and kitchenware?
At Clear Home Design, classic meets modern through an array of premium lucite. With utmost craftsmanship, endless versatility, and critical designer acclaim, this curated and customized lucite collection is peerless.
Want bright, vivid lucite furniture? Incredibly detailed art & wall decor? Innovative, artisan accessories, seating, and tables? Send us a message and optimize your man cave today.