Nobody is short of a beach getaway dream. But rather than escaping the nine-to-five in favor of timeless moments spent near the ocean, many of us invite the allure of coastal serenity into our homes.
With an interior canvas that echoes the movement of rugged saltwater settings, a beachy aesthetic can make a space feel light and airy while also adding a touch of relaxation. But without targeting specific design elements, a beach house interior can become overwhelmed and kitschy. So what should you zero in on to achieve balance and harmony in your maritime retreat?
Luckily, there are plenty of options at your fingertips to create your own coastal quarters, so let's dive into some beachy-style tips and have some fun musing over the endless possibilities.
Designers Note: Coastal vs. Nautical Design
We revamp the interior of our homes to create new spaces in the building and invite some fresh vibes. This means the focus of a serene oceanic sanctuary for you to rest your bones in is about capturing the energy of the coast, rather than literally bringing the coast inside your home.
If the prospects of coastal design have your head spinning with sea shells, anchors, and bright fish-printed cushions, you're certainly not alone. Though, this approach tends to get classified as 'nautical,' where beach-related themes and icons are brought into the home decor.
Coastal style, on the other hand, is about enamoring the intangible spirit of the coast in your home rather than iconic emblems. For many, this is actually better than opting for nautical because you get to build an environment based on what the beloved coast means to you. So what are the essentials to consider as you create new energies in your space?
Soak Up Natural Light
Beach house decor inherently lends itself to plenty of natural light. Natural light has a way of making spaces feel larger, warmer, and more ethereal. There are some simple ways to capture the optimal levels of sunlight in your beach house.
If you're in the construction or renovation phase of your design, consider incorporating large windows and skylights to open up to as much natural light as possible. When tearing down walls is not an option, there are ways to alter the interior to harness the natural light you do have.
For example, incorporating light-colored blinds or curtains and switching wooden doors with opaque glass will instantly enhance the airiness of your place. Additionally, using lighter woods, paint, and furnishings in your decor reflects light and makes the space feel brighter. Once you've maximized your natural light, you can strategically place artificial light to create a subdued ambiance come sundown.
Where To Use Artificial Lighting Effectively
Artificial lighting strategically illuminates our spaces and creates an atmosphere. Lighting rooms artificially achieves three functions: creating accents, building ambiance, and brightening work areas.
Accent lighting accentuates certain art pieces or architectural features like entranceways and walls, producing dramatic effects.
Task lighting is purpose-specific for areas like an office or kitchen where light is necessary.
Ambient lighting illuminates rooms and creates a cohesive mood or atmosphere in living spaces.
Layer the artificial lighting in your coastal abode to build a multilevel and flexible lighting scheme. By using high-quality, durable, and meticulously designed acrylic accent furniture and art pieces, you can get even more from a beautiful lighting setup. Check out the range of acrylic furniture at Clear Home Designs and add a touch of contemporary to your coastal look.
Choose Your Color Palette
One thing all well-designed coastal-style homes have in common is a selectively chosen coastal palette to set the tone for interior decorating. To create a serene seaside aesthetic, do so for a "less is more" approach. The key to remember here: white is your friend.
Set Neutral Tones...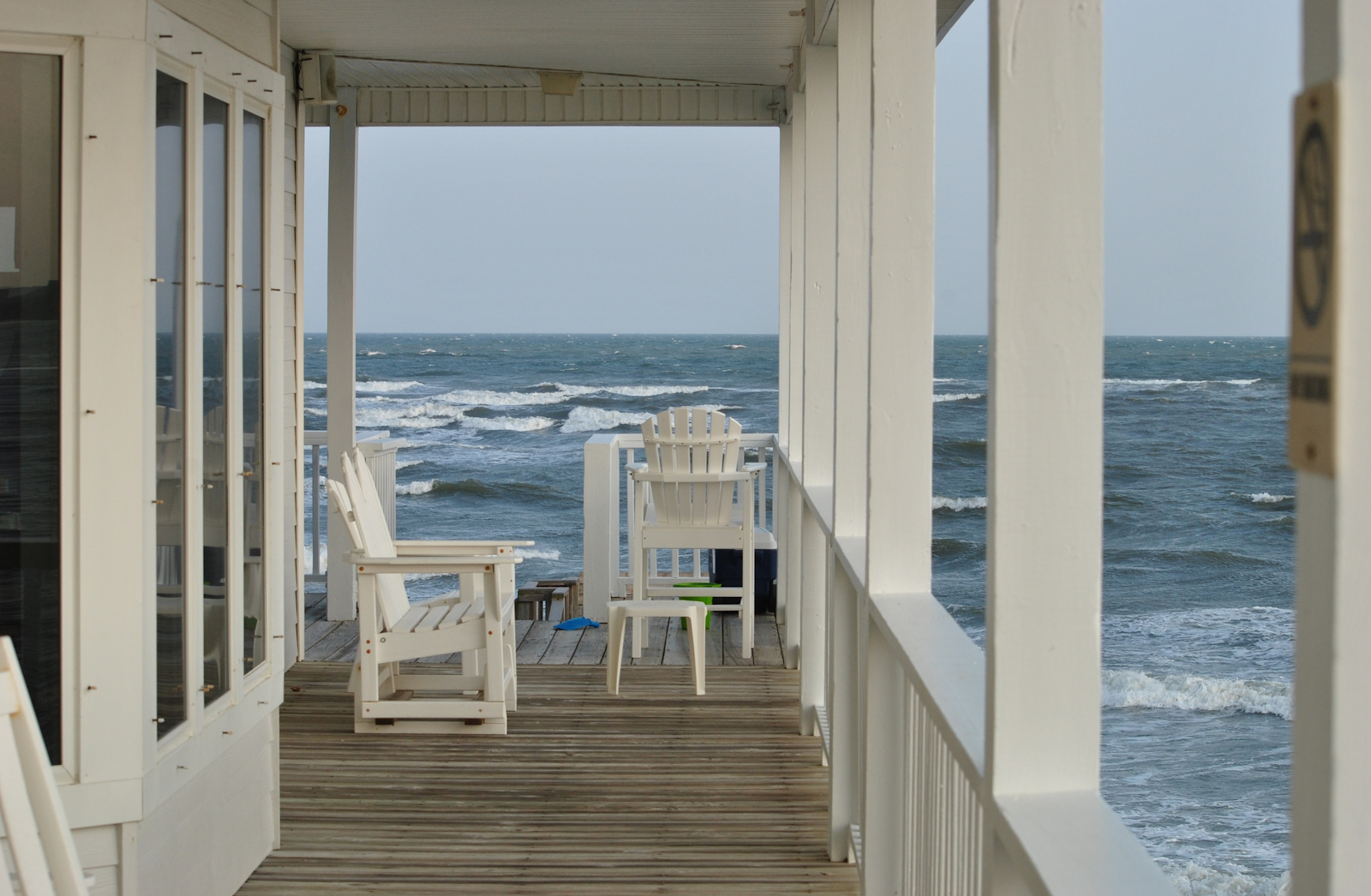 Modern design adores neutral tones. The best part about selecting neutral tones is their adaptability since neutrals provide a coastal style you can easily transform. Let's say a few years from now, you revamp your beach house to integrate more upbeat energy. A simple pop of bright colors in your artwork, cushions, curtains, or rugs will be well received by your interior base colors, and add instant vibrancy to your pad.
Neutral tones such as white, rich creams, and light grays lend to a minimalist feel, creating space to layer and a way to integrate other design aspects into the home without overwhelming the aesthetic. You can shoot for a bright, clear, airy feeling with crisp whites or veer towards a moody, cozy character with creamy grays.
White ceilings make a room look taller, which is ideal for small beach houses. You can also use light colors on the floors to give the illusion of more space. Consider the palette when you choose flooring, upholstery, rugs, furniture, and art pieces too.
...And Add Some Blue Hues
The classic coastal aesthetic often highlights blues for various reasons. The most critical is that it establishes flow between the interior of the home and its exterior environment near the ocean.
Modern coastal design uses blues subtly but still invites some bright, pale, or deep hues to the party. The combination of blue and white in your beach pad sets the perfect foundation for a few accent colors. Dark colors like khakis and gray create a deep, stormy feeling, whereas bright corals, greens, and pinks invite an exotic beachy vibe.
Layer Up On Texture
Coastal homes are full of texture because they emulate a naturally textured environment. A range of natural consistencies has a way of adding interest and warmth to any space. Layered textures will not give a minimalist look but will make your house look and feel like home.
There are two types of texture you can bring into the home:
Physical texture is anything you can feel with your hands that may be soft, smooth, rough, or bumpy. You may find this in the form of a material, such as the grain of weathered wood or layered bricks. Otherwise, you can bring substance in through textured fabrics such as linen or cotton, rugs, artwork, driftwood, or a few shells. You could even look for furniture and decor with varied textures, such as rattan or jute.
Visual textures are patterns and designs that replicate feelings inspired by the ocean. You can incorporate these similarly in rugs, curtains or blinds, cushions, wallpapers, linen, and artwork to enhance the relaxed and laid-back feel in your beach house.
Choose Your Scent
An important - and often overlooked - element of creating the ideal interior spaces is the scents and smells we choose. Creating a scent theme can transform your beach house into a cozy place you feel at home.
Plenty of natural scents soften and highlight the organic ambiance you're creating in your modern coastal design home. For example, sea salt, pine, or sandalwood candles mirror the scents you find outdoors. Additionally, zesty orange or mint hand wash and dish soaps can uplift and create additional sensory layers of beach house vibes.
Keep The Look Natural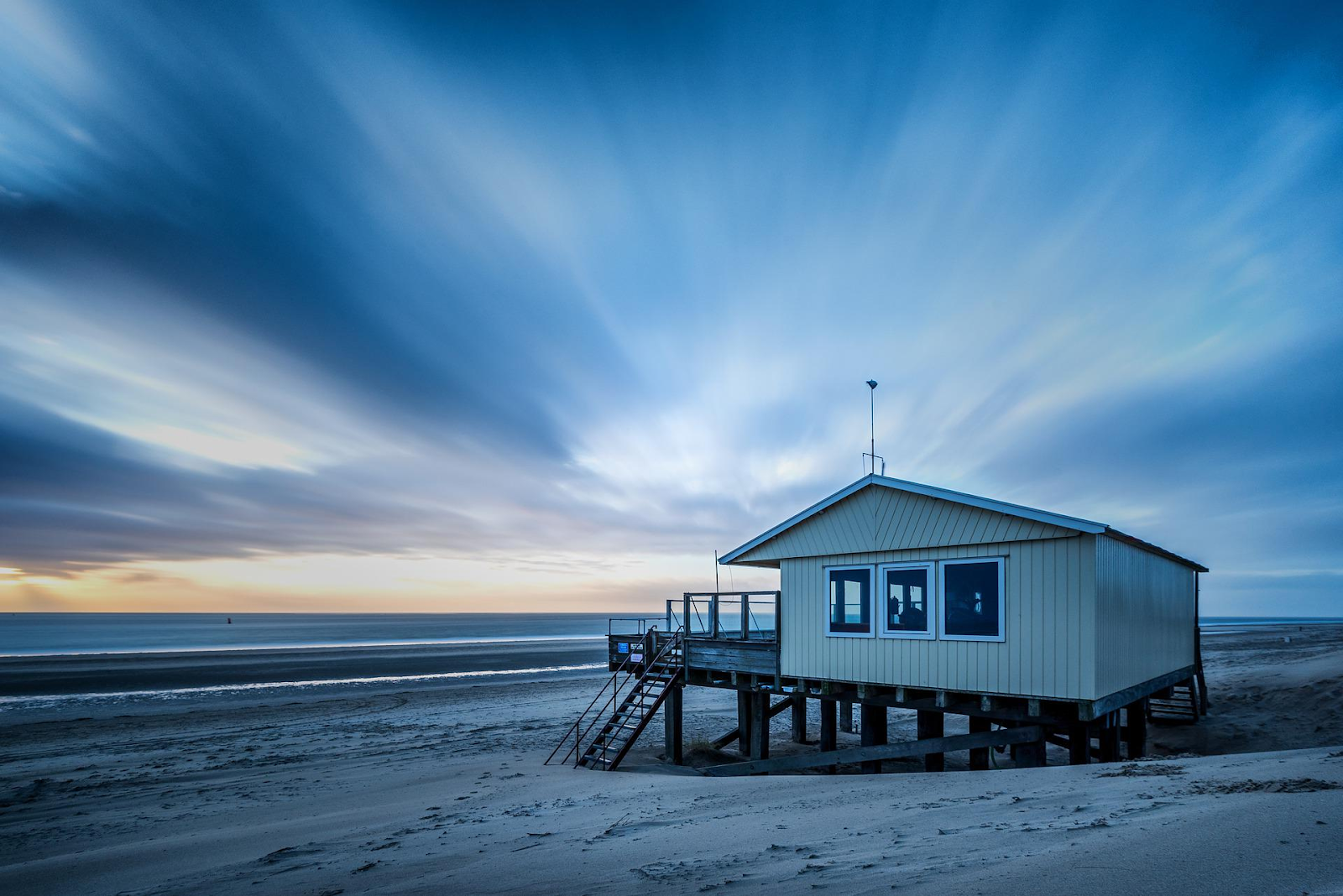 One key principle to achieving a relaxed, easy-breezy modern coastal home aesthetic is incorporating natural elements into your design. Furniture is a popular way to go about doing this. Using items like weathered woods, wicker, and rattan in your design makes spaces feel more genuine and tranquil.
Integrating organic fibers into your decor, such as jute or seagrass rugs, can also contribute to a desirable coastal design. Finally, adding plants and flowers throughout your space can build a vibrant and lively feel.
Be mindful that if you're introducing plants and are not going to be there year-round to water them, it may be a good idea to select low-maintenance plants like succulents.
Choose High-Quality, Durable Furniture
As a beach house owner, you know how messy sea life gets especially if you've got kids who want to turn the beach house into an actual beach. So to get better longevity from your incredible coastal interior design features, opt for furniture that is stylish and durable. High-quality furniture can achieve a free and easy look while also standing up to the rigors of everyday use.
When discovering furniture that will withstand the test of time, there are a few things to look out for. Materials like hardwoods, powder-coated metal, or good-quality acrylics are simple and quick to clean and add to a contemporary beachy style in your home. By contrast, selecting delicate or luxury materials such as suede and opulent carpets can be costly to keep spotless and looking fresh over the long term.
Clear acrylic chairs in the living room, or a stunning clear acrylic desk in the office adds a modern touch to any beach house decor while remaining mobile and easy to clean. The translucent nature of acrylic has the added benefit of creating spaciousness by allowing natural light to shine through it. Finally, ensure you protect any outdoor furniture from the elements by using covers or storing it indoors when not in use.
Add A Touch Of Modern
Just because you're going for a beachy look doesn't mean your space has to feel dated. In fact, one of the best things about coastal decor is that it can be easily renewed with a modern spin.
There are a few ways to add progressive coastal design elements into your space to keep things fresh. For example, try incorporating geometric patterns into your design with rugs, cushions, and furniture. You can also use metal accents in the bases of couches and tables to add a touch of contemporary style.
Combining materials is another great way to instantly invigorate your decor. For example, a combination of resin and wood furniture creates a unique and fresh feel in the living room. Finally, add pops of bright color to ramp up the vitality and draw attention to your favorite spaces.
Emphasize The View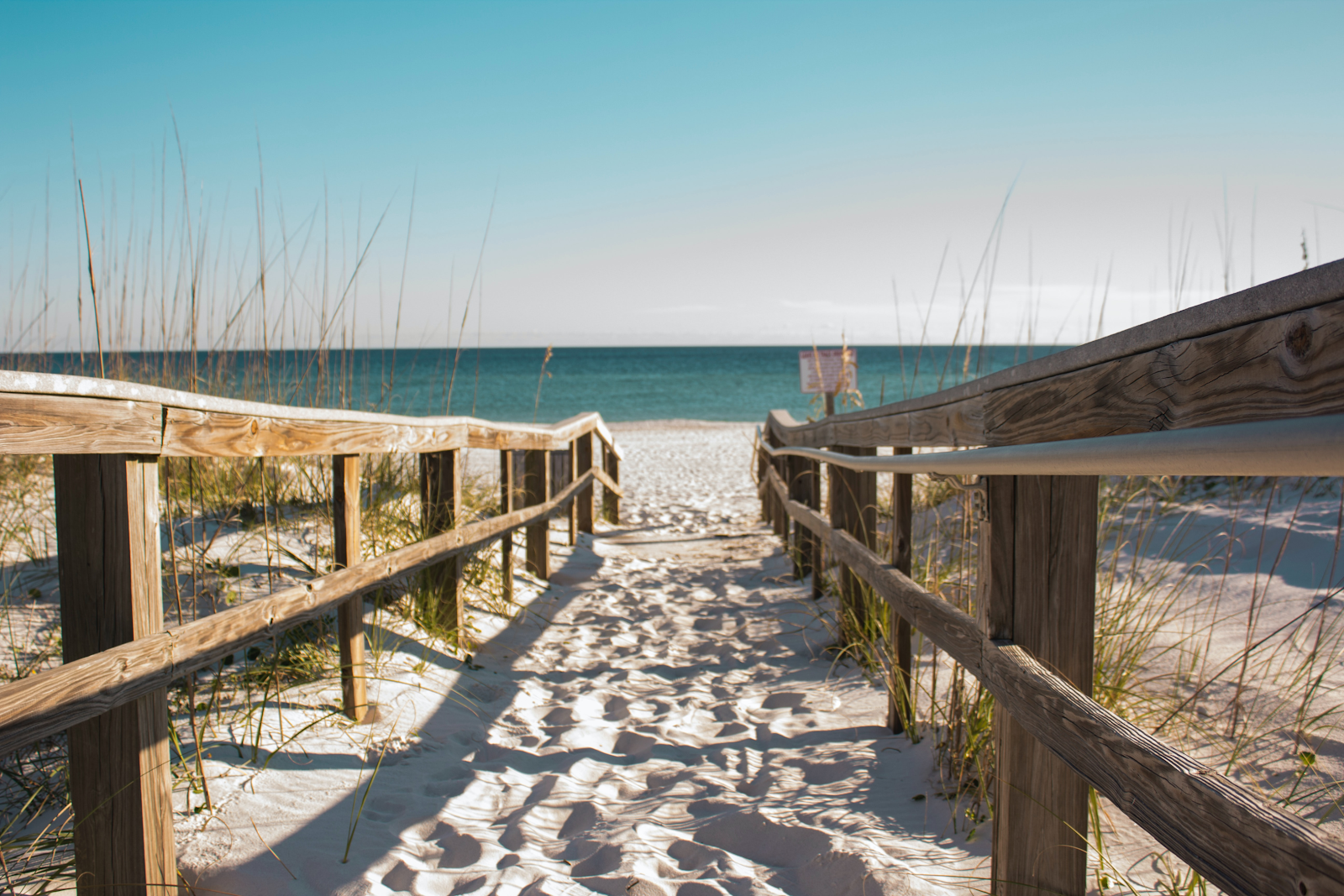 While it doesn't strictly fall within the realms of the interior, any interior designer will tell you that the view from your window is just as important as anything else visible inside your home.
If you have a spectacular outlook on a picturesque spot on the property, be sure to enhance it by removing external obstacles that block it. Make sure adornments by the windows are well clear of the view so they do not detract from the beautiful coastal sights.
Another way to highlight the scenic jagged coast is to incorporate any colors, textures, or materials you can see as you peer out. For example, if you can see any bright green plants, weathered trees, or crashing waves, consider how you can lead the eye to these features in your view by mirroring the beauty inside the home as well.
Personalize Your Coastal Retreat
The most important tip for the DIY interior designer is to ensure that the coastal elements you add to your home reflect who you are as a person. There's no point in creating the ultimate Instagram-worthy shoreside abode if you don't feel at home while you're there.
Be sure to incorporate personal items that make the space your own. Black and white pictures and age-old family books can make the space feel grounded with a gentle touch of sentimentality.
By considering what your coastal home means to you, you will be able to easily capture the spirit of coastal living in a way that works harmoniously with your lifestyle and personality. So don't forget to have fun as you create your new pad, and let your beach house bring out the best in you.
Final Thoughts
Whether your humble abode is located near the seaside or you're simply recreating a relaxing and harmonious coastal style in your home, there are endless possibilities open to the DIY interior designer. Coastal aesthetics are contrasting and versatile, so you can easily translate any essence of coastal energy into the interior of your home.
When building your beach house aesthetic, the key is to keep it simple. A natural, laid-back, and flowing design lends itself to the harmony of the beloved beach house. Use plenty of neutral tones and natural materials in your coastal design to achieve a spacious and modern feel.
For the highest quality acrylic artwork and furniture to add a chic and airy feel to your beach house, check out the gorgeous range at Clear Home Design. With only the finest grade acrylics, you'll find all you need for an easy, breezy, natural coastal design home.