Luxury interior design is all about creating an opulent, sophisticated, and luxurious space. This style of design blends architectural features, sumptuous materials, exquisite furniture pieces, and ingenious lighting fixtures to create an environment that exudes refinement and elegance. Whether you're looking for inspiration to spruce up an existing living space or planning a complete transformation, these luxury interior design tips will help you make your dream home a reality.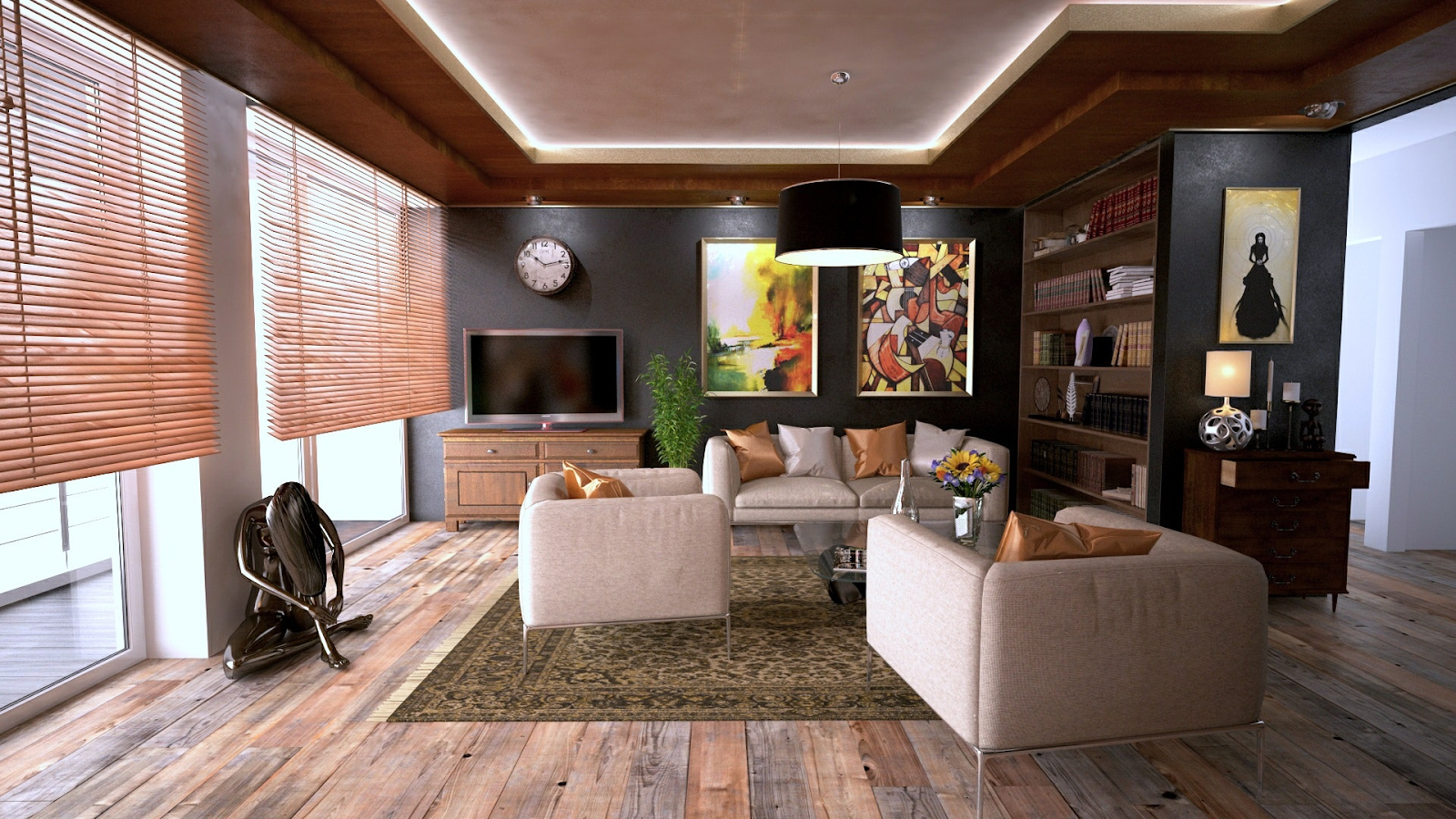 Luxury interior design is a style of décor and architecture that emphasizes opulence, sophistication, and refinement. It involves carefully choosing the highest quality materials for furniture pieces, splurging on exquisite lighting fixtures and rugs, and integrating natural elements into the space. By investing in luxury interior homes you can create a chic environment that will add value to your home and give you a sense of pride and satisfaction. With its timeless appeal and tasteful aesthetic, a well-designed, luxury home space will also be something you'll enjoy sharing with family and friends for years to come!
Let us help you create a luxurious living space that's both beautiful and functional. Contact Clear Home Design for the most exquisite, luxurious home decor and let your creative vision run free.
Focus on Furniture
Choosing the right furniture pieces for your luxury interior homes is key to creating your spaces with a luxurious look. The key is to focus on quality over quantity – think carefully about each piece of furniture and what it can bring to life in the room in terms of style, texture, and sophistication.
Statement pieces are essential for the interior, as well – look for unique and eye-catching designs that will make an impact. Don't be afraid to mix different styles and textures, such as a velvet sofa with acrylic sofa tables or a shiny metallic coffee table with plush armchairs. With a little creativity, you can create an interior space that looks and feels like it belongs to royalty!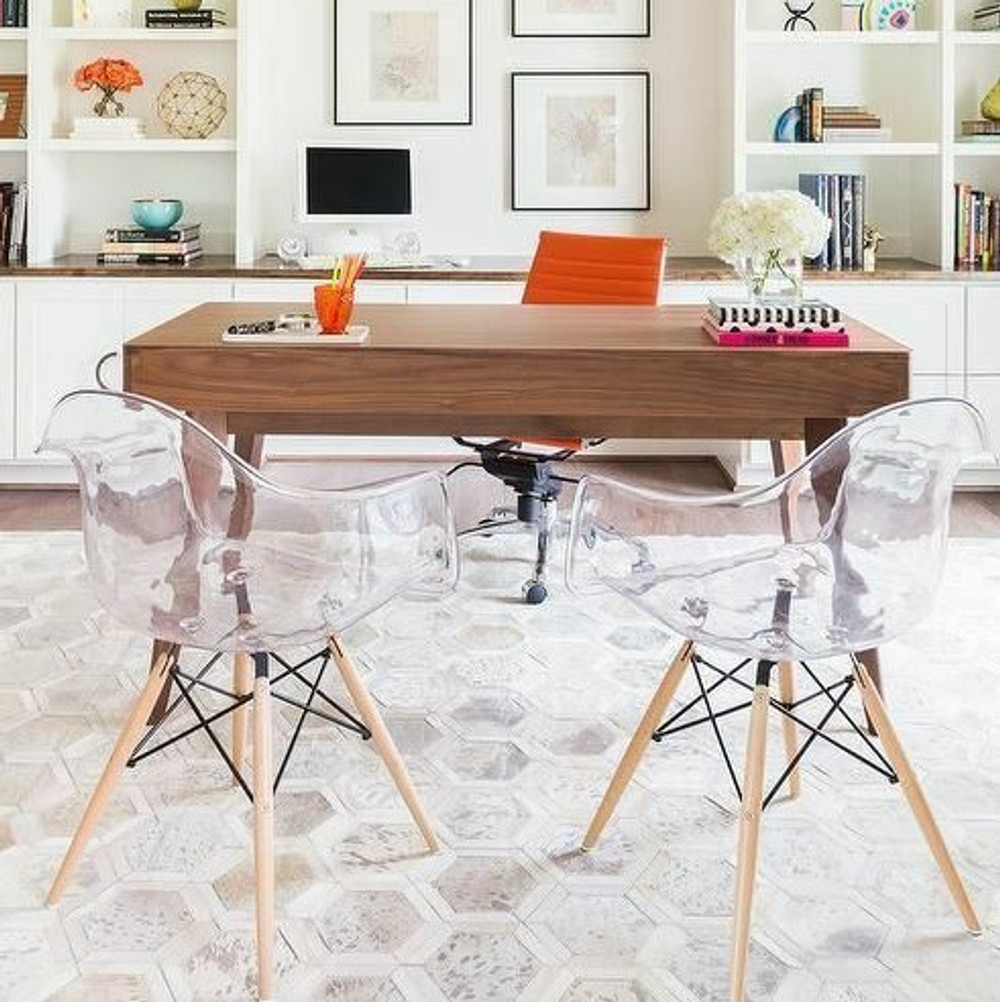 Different Furniture for Different Rooms
When selecting furniture for your luxury interior design project, it is important to choose pieces that will fit the style of your space. In living rooms and bedrooms, for instance, you may want more opulent pieces such as velvet sofas or lucite chairs. These can be combined with decorative accents such as vibrant pillows, area rugs, and artwork to create a truly luxurious atmosphere.
Another great interior design option for living rooms is statement pieces such as a grand fireplace mantel, or an ornate mirror with long curtains to complete the look– these can give the area an elegant, regal feel. In the dining room, consider larger pieces such as a grand table and buffet. This can be complemented with luxurious dining chairs and a statement chandelier.
For luxury homes with bathrooms furniture pieces made from natural materials such as stone or wood are perfect for creating an elegant yet warm atmosphere. When styling your bathroom, consider adding statement pieces such as a beautiful vanity or ornate mirror.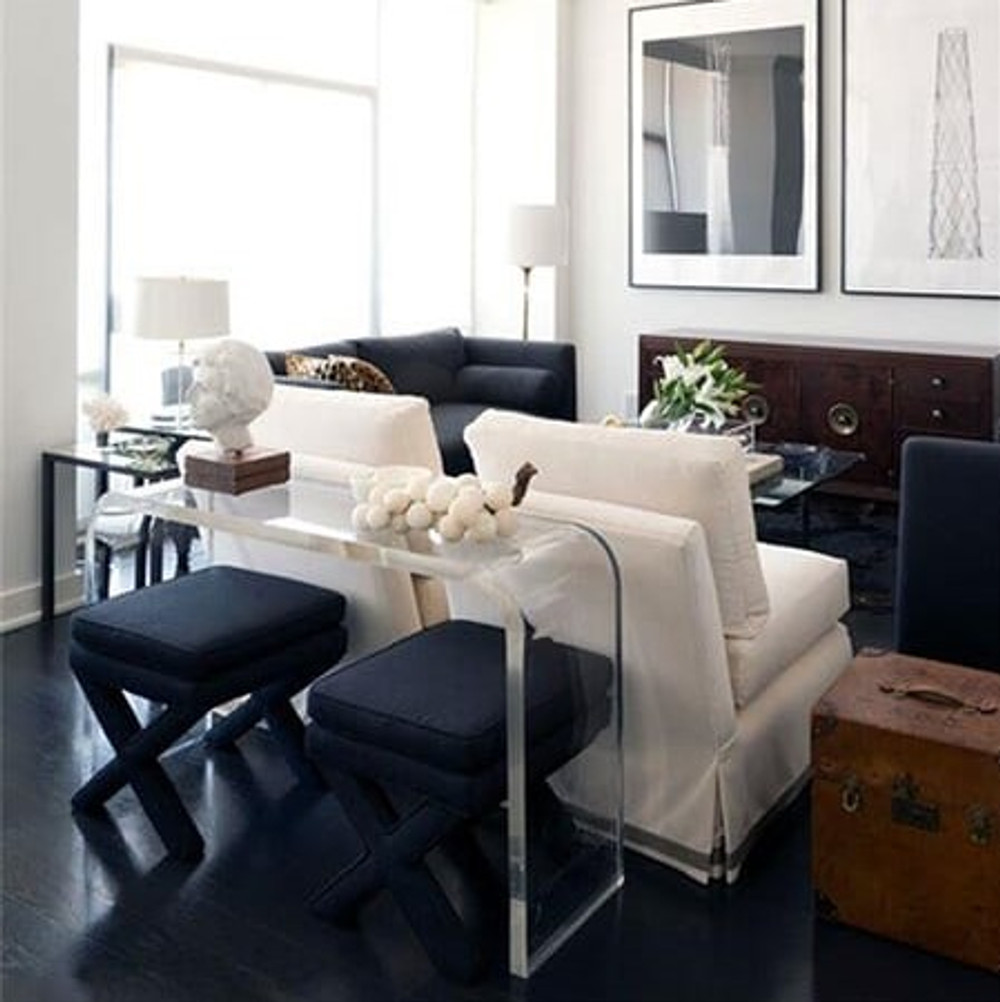 The bedroom is another area to tend to when designing luxury interior homes. Consider investing in a luxurious bed frame and headboard to create a focal point of the room. Combine this with other furnishings such as nightstands, dressers, and a vanity to create a luxurious atmosphere. To elevate the look, add decorative accessories such as artwork, a clear bookshelf, and mirrors.
Finally, rich interior design should also incorporate pieces for outdoor spaces. This could include patio furniture, benches, art, and garden sculptures which will give your outdoor area an elegant touch.
Colors and texture
A color scheme that complements a luxurious interior design should be carefully considered. Choose warm and calming colors such as earth tones, deep blues, or creamy whites for a comforting atmosphere. While deep crimson, royal blue, black, violet, and gold have long been recognized as the colors of wealth, a neutral color scheme is refined. Due to its recorded linkages with aristocracy and elite, many people considered purple as the pinnacle of splendor. Even if it's true that some traditional colors linked to the contemporary elegance of affluent houses and interiors are easier to work with, superb interior design can make any color appear luxurious.
Incorporate different textures in the room to add depth and interest. Look for fabrics in velvet and silk as well as wood, stone, and metal accents to bring your spaces an air of luxury. Metallic accents such as gold, silver, and brass can also be used to add an extra touch of glamor to your interior design. With these simple tips, you can create a space that oozes elegance and sophistication!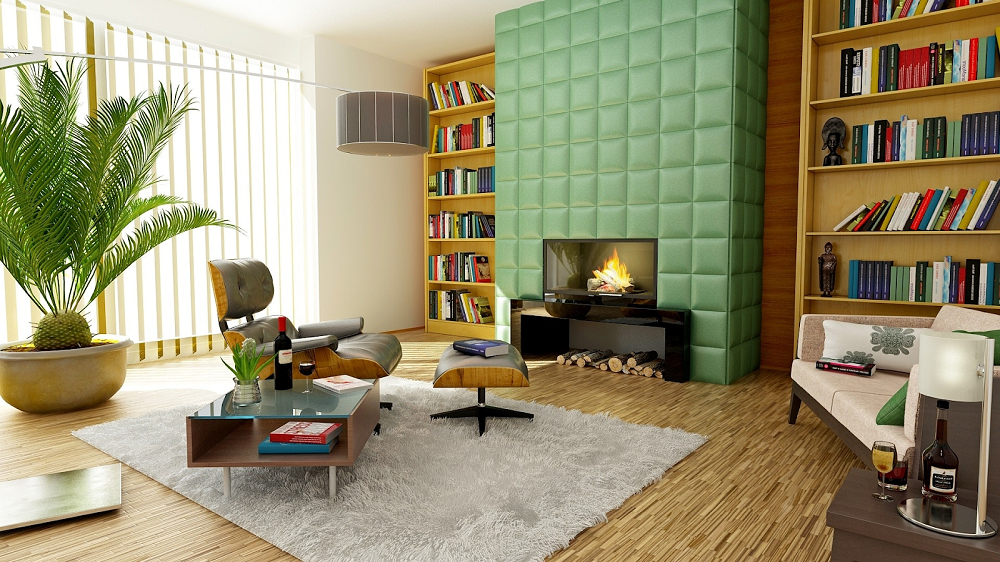 Lighting is Key
Lighting is an essential element for creating a luxurious interior design. Good lighting can bring depth and vibrancy to the space, and help create an atmosphere of sophistication and openness. When it comes to selecting lighting fixtures, consider ones with classic, timeless designs - for example, think chandeliers, sconces, pendant lights, lamps, and more.
Also, consider layering different light sources – this technique will allow you to create a soft ambiance and dramatic effects in the space. Mirrors may enhance the bathroom in appearance since they provide the illusion of more space. A big decorative mirror will be eye-catching and reflect the natural light that is already in your house. Moreover, a hint of silver in the mirror framing will up the glam element.
A huge mirror hanging or leaning against the wall next to focal lighting will make the wall into a focal point. Alternatively, collaborate in pairs. You might even create a gallery wall by purchasing several mirrors.
With your art and the right use of light, you'll be able to transform the walls of any room into a luxurious retreat!
Window Treatments and Accessories
Window treatments can help create the perfect luxurious interior design. Choose window treatments with opulent fabrics such as damask, brocade, or velvet. To add a touch of glamor, use trimmings such as beading and tassels – these will help to frame your windows beautifully. Incorporate tasteful accessories throughout the room — think stylish pillows and lamps, elegant rugs, or even a few plants and flowers for added flair in the dining space.
Elegant home design must have windows that are exquisitely decorated. Window sills with intricate dress curtains or trim frame the glass panes. By placing the curtain rod as near to the ceilings as feasible, you can heighten the space. Dress the window next with extra-long drapes or swags. For a stylish appearance, keep the curtains' color neutral.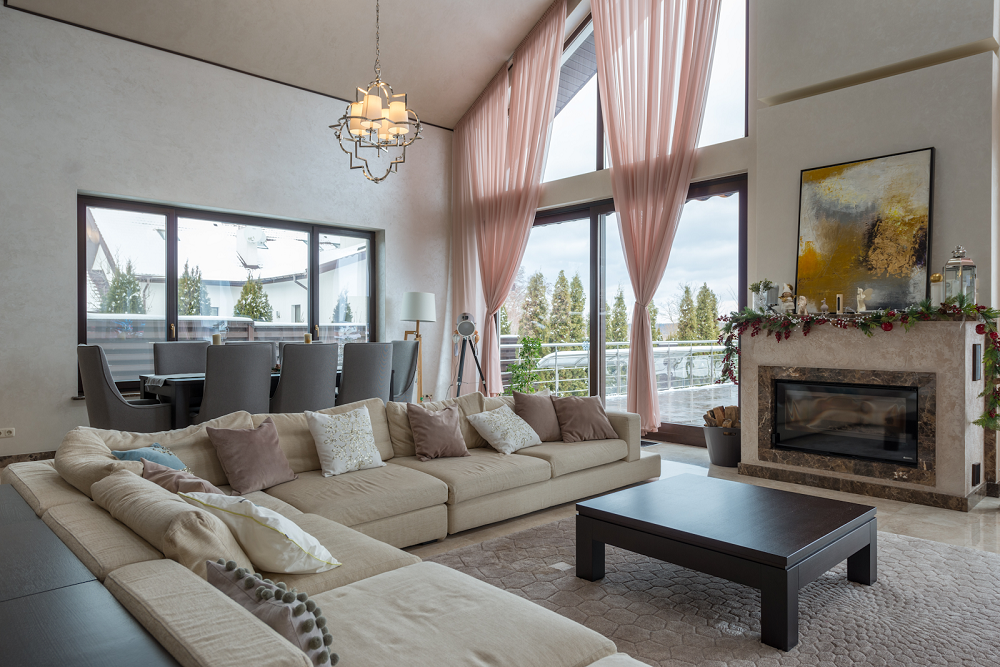 If you don't want curtains, try window trim. Trim made of anthracite or dark wood contrasts beautifully, while lighter choices give a modern look. Humans are lured by luxurious spaces. Try to recreate the atmosphere it protrudes in your own house.
Finally, showcase art pieces and decorative items in the space to add character and personality to the interior of your house and interior design. With these tips, you can create your spaces with a truly luxurious atmosphere!
Flooring and Rugs
When planning your luxurious interior design, be sure to select high-quality flooring materials such as hardwood, tile, or stone. For added style and texture, incorporate area rugs into the space. Choose sumptuously soft rugs in a neutral palette or thick, textured materials that complement the overall atmosphere of the room. To maintain the cleanliness and appearance of your flooring, opt for a high-quality rug pad to reduce wear and tear — this will also make vacuuming easier!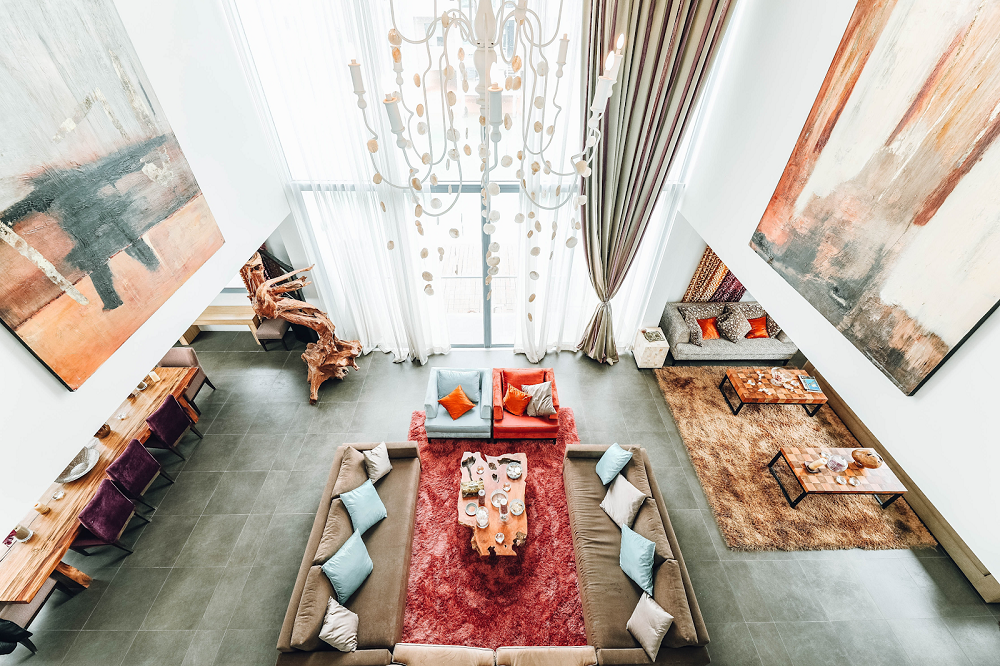 Deciding on the placement of area rugs is essential. For a dining room table, start by selecting an option that's 36" wider than the sizing of the furniture to allow for smooth chair movement when sitting and exiting from around it. In other rooms, such as living spaces or bedrooms you may opt for a rug size large enough so at least two legs of each piece sit atop; however, if opting for one with coverage equal in span to all walls then aim between 12-24" away - this ensures that there is ease within its transition into harmonizing with surrounding decor elements. Above all else take time through this process: Allow yourself opportunity while acquiring pieces that best suit not only personal tastes but also compliments preexisting accents – satisfying results will come!
Additionally, invest in professional cleaning services at least once a year to keep your floors and walls looking pristine. With the combination of these simple tips, you can create a truly stunning flooring centerpiece for your interior design.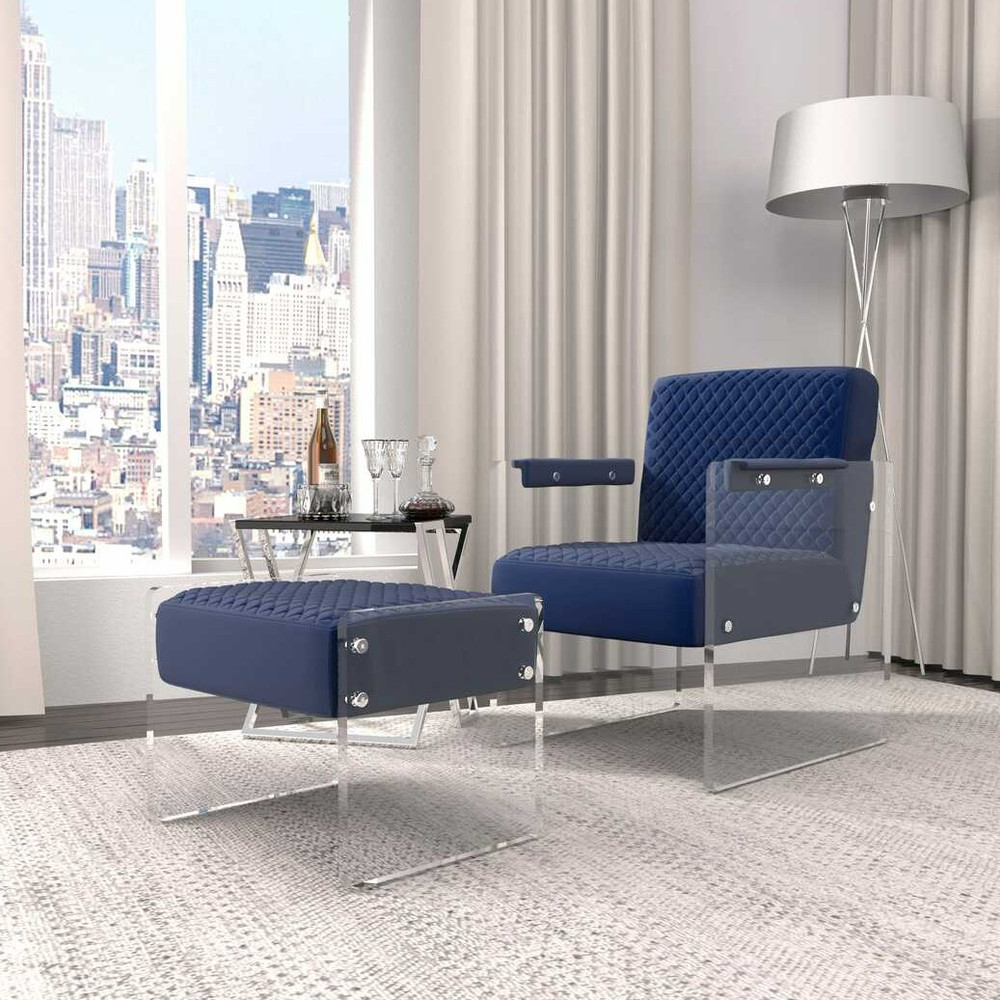 Conclusion
Creating a luxurious interior design isn't just about selecting luxurious materials, but also requires careful consideration of elements such as window treatments and accessories, flooring and rugs, lighting fixtures, and art pieces. Quality matters when it comes to investing in these items — choose high-end fabrics for your walls and window treatments, invest in the highest quality flooring materials, select chic lighting fixtures, and incorporate decorative accessories.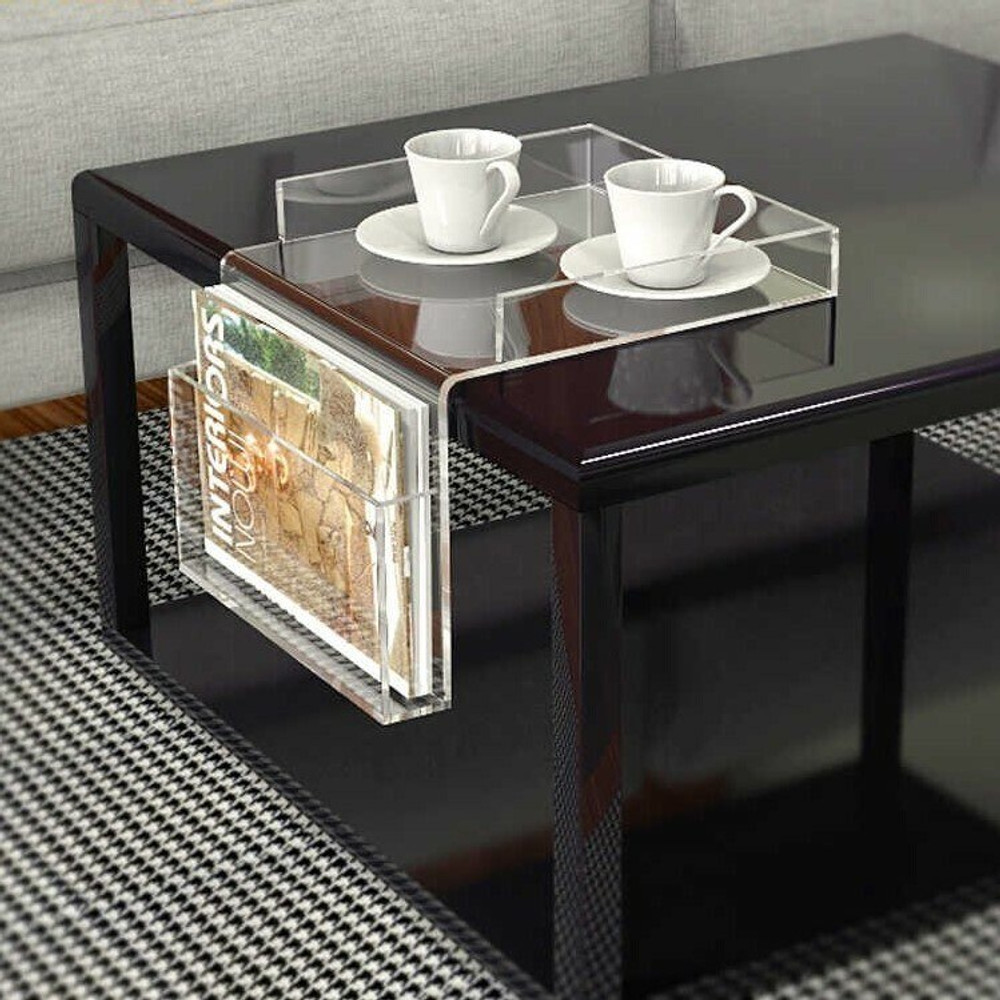 Finally, consider working with a professional interior designer to make sure that every detail of your space looks its best! With these tips in mind, you can create a truly luxurious atmosphere.
Why Choose Clear Home Designs
Just like any opulent item, a luxury home interior design is all about selecting the right pieces and materials to create an opulent and sophisticated environment. Our team of experienced designers will help you craft a luxurious space that is tailored to your unique needs, including catering for your beloved pets.
By focusing on quality pieces, embracing nature, incorporating color and light, and planning ahead, you can create a luxurious interior that is both stylish and functional. At Clear Home Designs we understand that a luxury living room means different things to different people – which is why every project is tailored to your individual wants and needs. So, if you're looking for luxury interior design ideas – look no further than Clear Home Designs! Let us help you create a gorgeous living space. Contact us today to start the process!