Breathe fresh new life into timeless appeal. With transitional interior design elements, you can enjoy the best of contemporary and modern features with the classic allure and aesthetic of beloved design favorites. Traditional furniture pieces like authentic wood tables are blended with sleek materials, abstract concepts, and minimalist details to create a wholly unique and inviting ambiance.
At Clear Home Design, our array of clear acrylic furniture, fixtures, features, and accessories make transitional style interior design one of the most coveted design styles among homeowners and homebuyers alike. Get in touch with our experts to discover exceptional pieces and tailored guidance to help you get creative with your interior!
Create a Stunning Transitional Style Home in 2023
Are you looking to create a visually captivating interior that balances common elements of modern-day design? Do you want a style that utilizes decorative accents, classic lines, and functional minimalism to fuse the two aesthetics of traditional and modern design?
Whether it's a spacious living room, a mid-century modern family room, an intimate kitchenette, or a sprawling basement, all or some of the rooms in your home can benefit from a transitional decorating style.
What Is Transitional Interior Design and Why Is It Popular?
What is transitional style, you ask? Simply put, a transitional style home is a home that balances and mixes the functional layout and design features of traditional style living with the modern amenities, comforts, and casual spoils native to everyday lifestyles.
Although a transitional style living space can take many forms, the starting point is usually with traditional staples that are then reinvigorated with modern design elements to create a transitional design.
The Contrasting and Complementing Elements of the Transitional Style Home
From the organization of wingback chairs and heavy oak tables to the placement of curtains, sofas, and other furniture and fixtures, interior designers typically adopt a tried-and-true classic design before introducing compatible aspects of modern comfort.
In other words, the transitional style refers to the blending and interweaving of all kinds of classic and current design elements, making it a popular concept for homeowners and homebuyers who crave a cohesive design without the mundanity and monotony of the 'typical' classic or contemporary design.
Differentiating Transitional: The Difference Between Transitional, Modern, and Traditional Style
A transitional interior, transitional room, or transitional space is different from both traditional design style and contemporary style for one salient reason: it's the marriage of the two! Or better yet, transitional style is the offspring of classic and contemporary style.
The following elements differentiate a transitional style living room, family room, bedroom, or any room from a traditional or classic design.
Transitional Interior Design Colors
Some modern color schemes are devoid of energy whereas others are so eye-snapping it's almost dizzying. Transitional concepts take the mindful, calming elements of this palette, and intersperse colorful accessories and traditional style elements of warm, rich hues like bold reds, forest greens, and shimmering golds.
Generally, the transitional style finds a comfortable compromise, demonstrating a neutral color palette with moments of captivating color.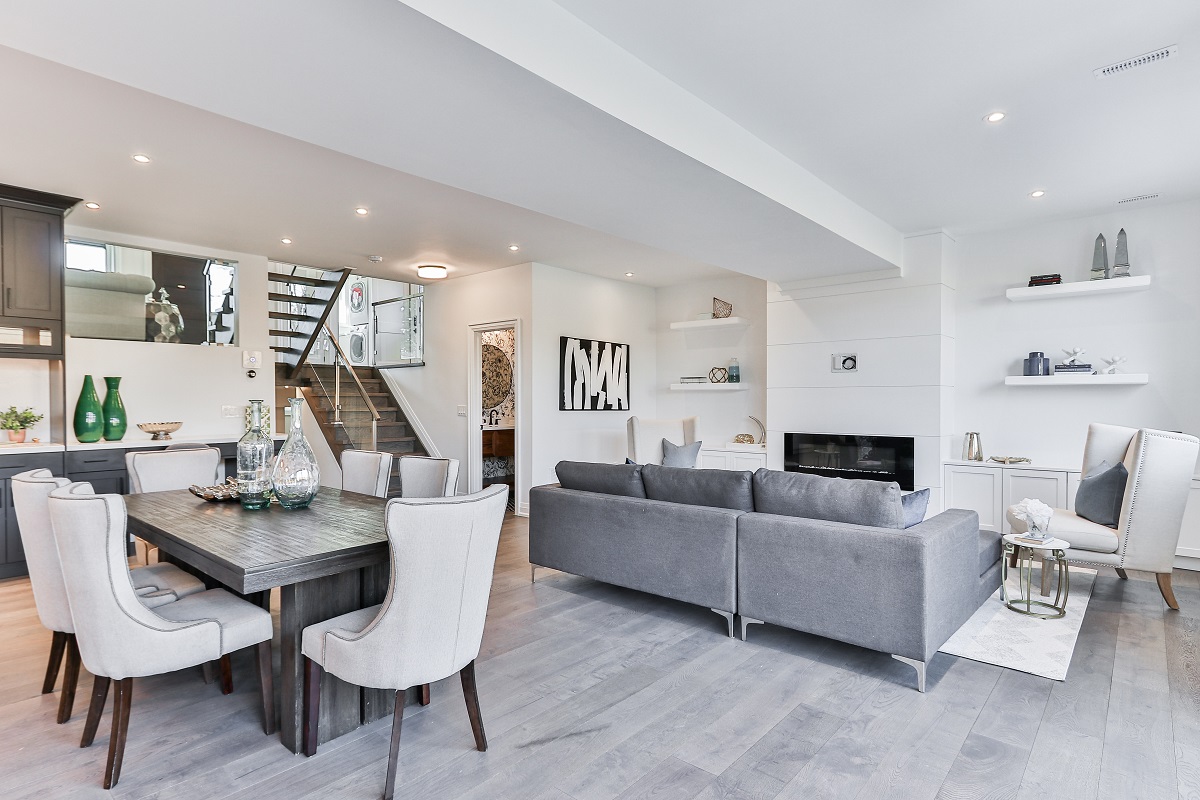 Transitional Interior Design Historical Period
Traditional interior designers derive inspiration from a range of time periods, oftentimes the English and French 18th and 19th centuries, whereas transitional interior designers imbue their layouts and designs with elements closer to the current day, such as mid-20-century features.
These are closer to a mid-century modern aesthetic flavored and colored with notes of modernist luxury and convenience.
Transitional Interior Design Furniture & Features
Whereas a modern living room or dining room may feature sleek, lightweight, and adaptive contemporary furniture, traditional style furniture is often heavy with engraved or embossed details and curvilinear lines. In contrast, transitional style furniture has many of the streamlined aspects of modernist design, with straight lines, and steel, glass, and lucite compositions.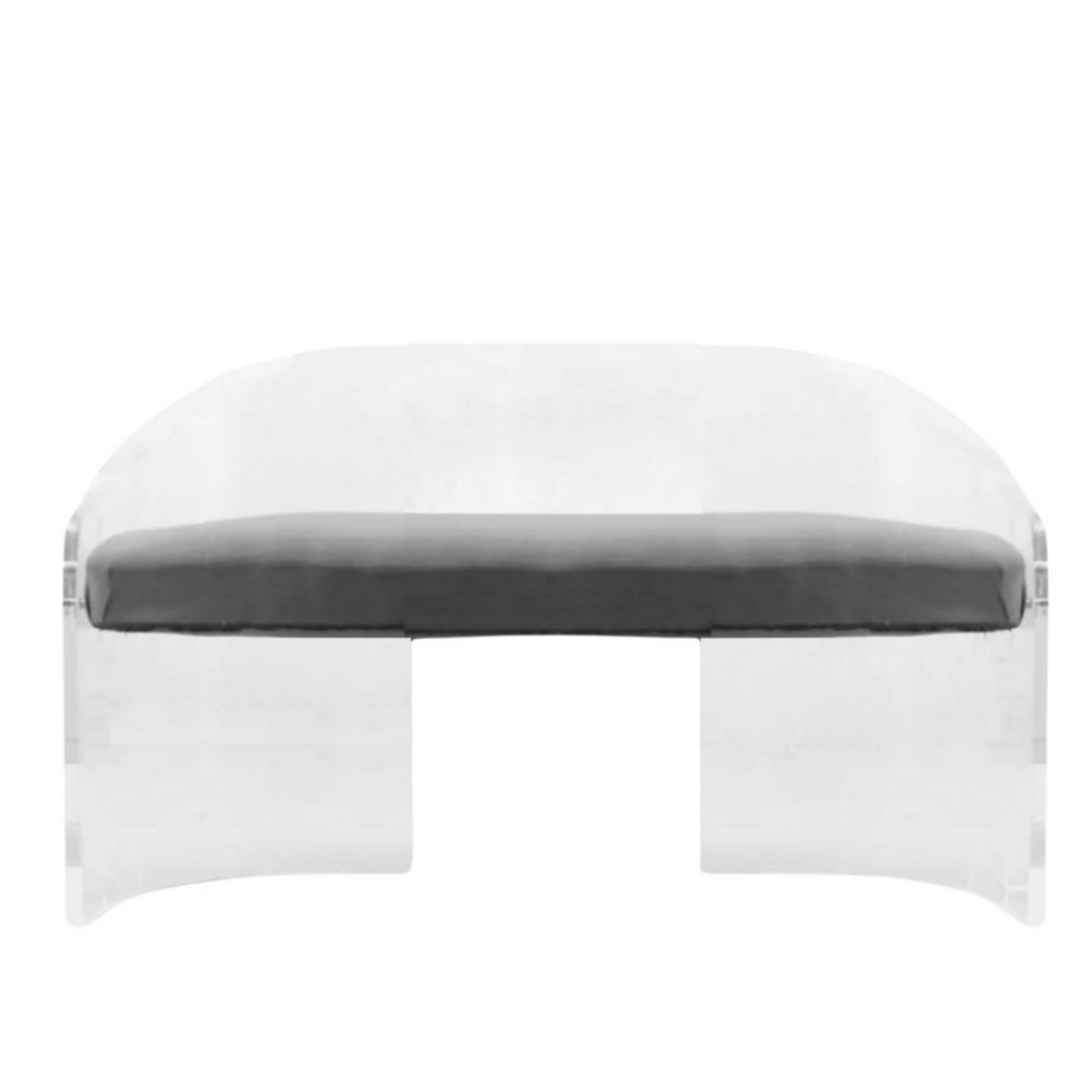 For instance, a transitional style living room might feature an acrylic bench such as a long slat bench or a curved lucite settee. Decorative and colorful accessories in transitional interiors may be numbered, but they are carefully chosen for emphasis and appeal.
Contemporary furniture in a dining room or living room is generally less ornate than repurposed furniture and accessories, such as vases and figurines, in a transitional style living room or dining room.
Transitional Interior Design Adornment
The embellishment and ornamentation of traditional design styles are usually more detailed and even gaudy, with decorative touches such as intricate carvings, deep moldings, and other noteworthy finery.
By comparison, the transitional style opts for a more understated and streamlined design that is not nearly as ostentatious or flamboyant. Straight lines and casually integrated characteristics make transitional interiors appealing but not distracting.
Generally speaking, transitional design style reimagines traditional interior design style with a conscious focus on simplifying modern pieces and creating clean lines, while still invoking classic interior designer favorites.
Here are 8 hot transitional styles for fusing both modern and traditional design interiors.
Best 8 Transitional Interior Design Ideas
1. Cozy Rustic Meets Sleek Metal
This transitional style interior design is the kind of interior design that envelops you in easy, classic comfort while still providing the modern features and amenable pleasures of contemporary living. Rustic wooden shelves meld with trendy marble countertops to provide a healthy, functional balance. Add in some artisan chairs handwoven and visually stunning, and you have yourself a beautiful interior with a top transitional decorating style.
The contemporary accents of metal features and accessories further make this transitional interior one of the top blended design styles in 2023.
2. Spruce up Minimalism with Warmth and Boldness
Today's interior designer calls this minimalist transitional, meaning it preserves the clean lines and simplistic sensibility of minimalist layouts, while sampling textured colors that pop and attract. Any transitional interior will benefit from a color selection that adds some homey and traditional shades and hues.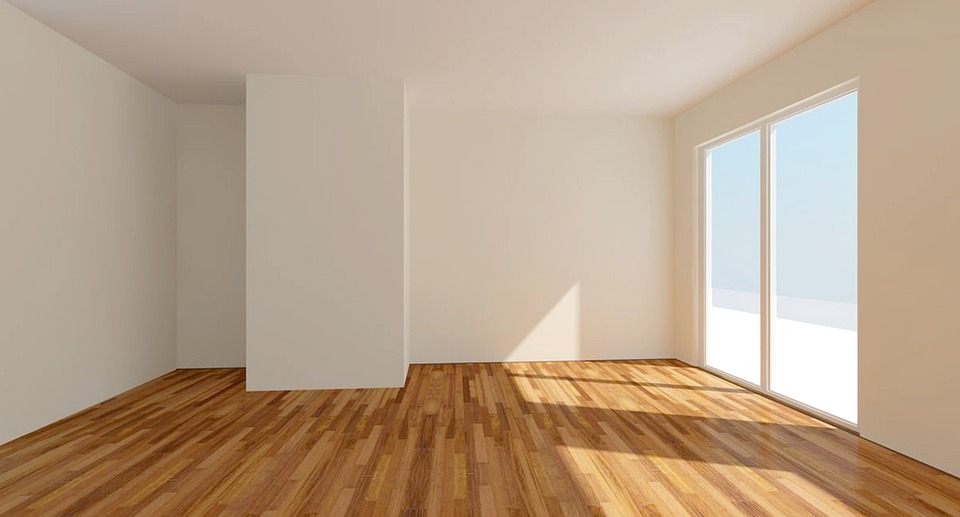 Depending on how you juxtapose furniture, accents, and fixtures, you can create a transitional living room, family room, bedroom, bathroom, or basement that is decidedly unique.
Traditional and modern rooms are especially complementary when you can carve shadows and render sleek silhouettes with your blended choices. From layered window treatments to creamy sofas paired with sleek glass and metal, you have a lot of wiggle room when it comes to transitional interior design.
3. Art Deco Transitional Interior Design
The Art Deco period is well known for its glamor and lavish trappings, epitomized by the exotic woods, glimmering chromes, and luxurious cream-colored upholstery of the 1920s and 1930s.
But now, these interior design concepts have transitioned.
The result? A modern integration of lustrous metal, glass, and acrylic elements that smoothen out all that eye-popping ostentation. If you want to still use some chrome-plated steel or sumptuous sofas in, say, a transitional living room, be sure to modernize the aesthetic with sleeker, simpler features.
Add Acrylic for Accentuated Modern Appeal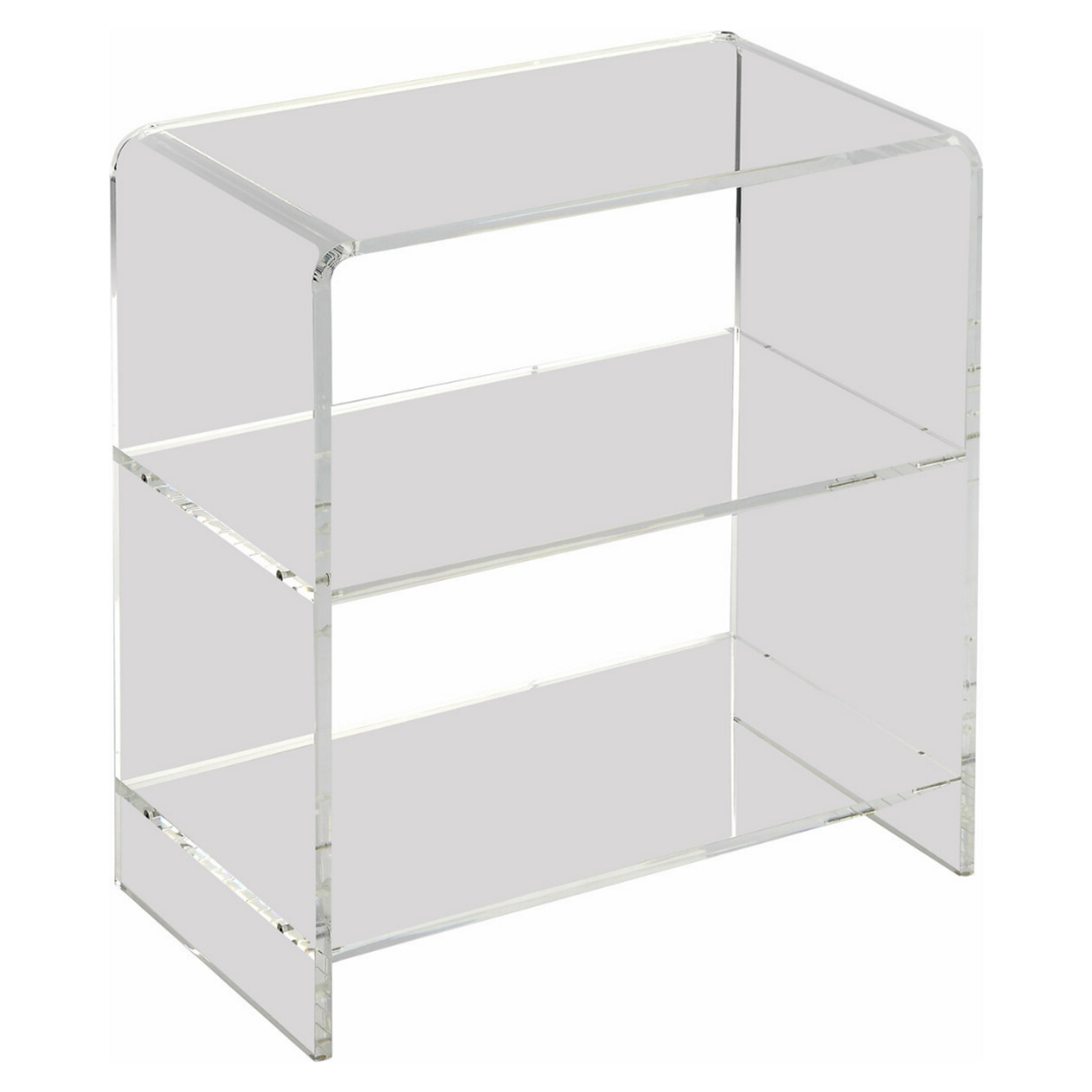 For instance, an acrylic bookcase can fit seamlessly into any transitional decorating style, providing the functional space, rounded shape, and clear access you want for your prized possessions.
Whether it's a lucite coffee table or a crystalline encasing, these pieces look great in virtually all art deco transitional interiors.
Take classic drapes, window treatments, or even an antique console and innovate with lucid acrylic pairings.
4. Industrial Transitional Interior Design
Industrial design is increasingly popular in apartments, high-rises, and urban loft spaces where the raw, untouched elements of concrete and metal are bare for all to see.
The appeal of these unfinished elements can be transformed through infusions of ornate wood engravings, posh leather couches, and other bold, distinct furniture and fixtures.
Touch the Untouched for a Reinvigorated Aesthetic
You can also add new flavor to the minimally processed aesthetic with sleek, modernist attributes. Take the neutral colors of metal, stone, and concrete, and bring them to life with a transitional style laden with streamlined glass, abstract wall art, opulent sofas, and other enriching additions.
With its high ceilings, open spaces, and exposed brick walls, this transitional interior design concept gives you lots of room to play!
5. Modernizing Traditional Glitz and Glam
This transitional decorating style is a go-to for the contemporary interior designer. Marked by luxurious elements such as gold, velvet, and brass, the visual weight of these aspects is then tempered by more soft-spoken shapes and clean, unassuming lines. For instance, this transitional interior may take classic bulk armchairs or ottomans, and pair them with sleek, low-profile pieces.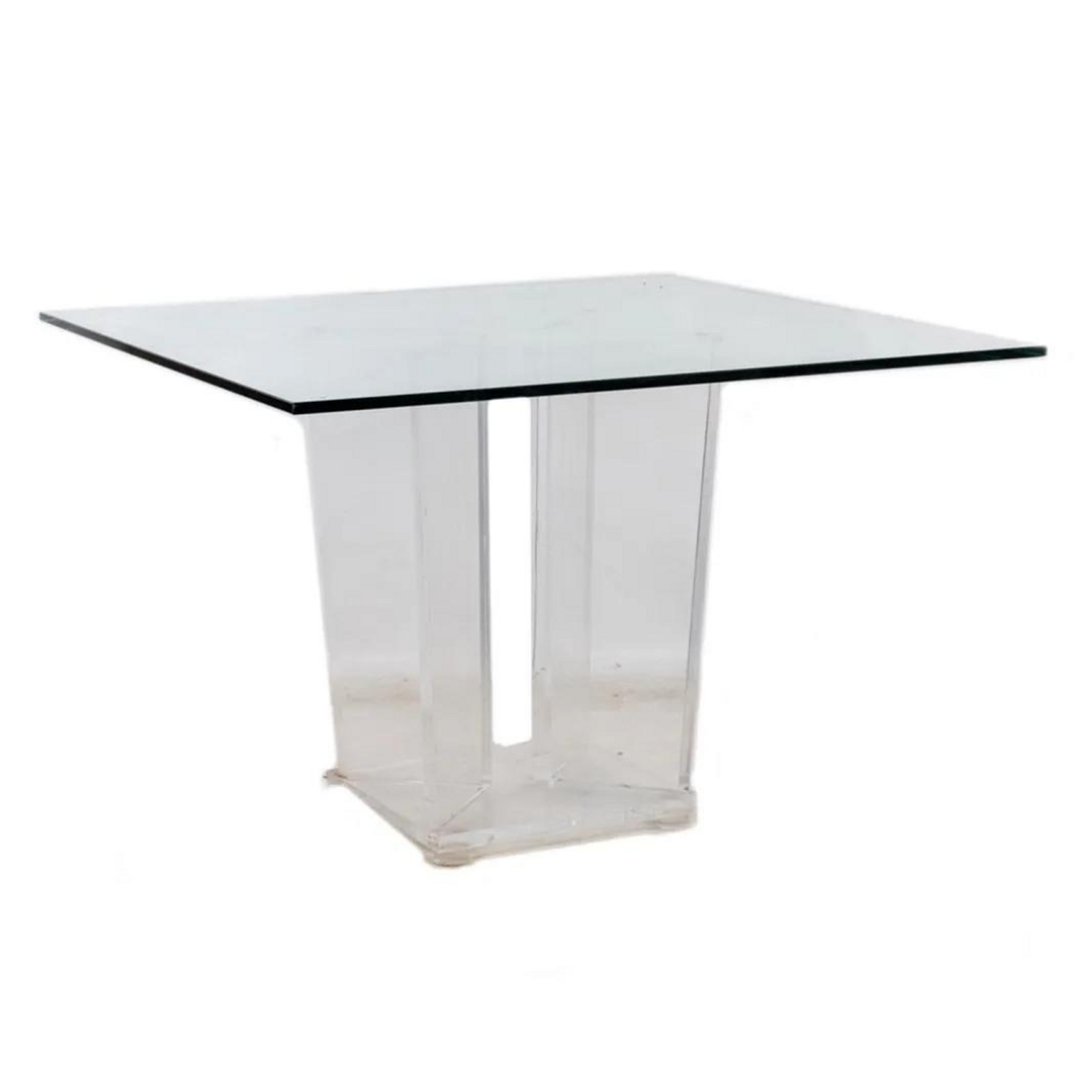 Put in a gorgeous acrylic end table with a lucite boomerang design or invoke a mid-century palette with a butterfly coffee table. This transitional interior concept can work across a variety of rooms and spaces, whether a tweaked contemporary design for your transitional living room, accent pieces for a den, or interior design changes to a master bedroom.
6. A Seaside Transitional Interior Design
This transitional design conception invokes the adventures of seafarers, ocean dwellers, beachside residents, and more. With coastal elements scattered throughout this interior design layout, your space will become a one-of-a-kind homage to life on the water.
A skilled interior designer will deftly interweave seashells, driftwood, fishbones, coastal landscape portraits, and other maritime elements to create the perfect water 'vibe.'
Paired with neutral colors and contemporary furniture and furnishings, you can fashion the ultimate transitional living room, family room, or other meeting space.
This interior design is especially popular among those who love to host. Your guests will absolutely adore this fresh take on storied coastal living.
7. 'Funkify' Your Space for an Atypical Transitional Interior Design
Whether you're contrasting traditional crown moldings, updating classic-style tables in your living room, or injecting bold-colored shades to change natural modern lighting, you can do a lot to 'funkify' the traditional with a twist.
For a transitional living room with an unexpected style, consider adding eye-catching accents that are daring and vibrant, askew furniture layouts, and artsy light fixtures.
Unmistakable Elements Make This Design Concept One-of-a-Kind
Many people choose to adorn their walls with impressionist, avant-garde, and/or otherwise strange and mind-blowing artwork. Some homeowners pick surrealist furnishings and features, including mismatched furniture of different eras and sizes, or colors that swirl together, creating an indeterminate complexion.
With the help of a skilled interior designer, you can take traditional elements and splash them with wild, utterly distinct ideas.
8. Mainstream Meets Renegade: A Bohemian Transitional Design
Last but not least, the Bohemian design concept is all about freedom, eclectic choices, and minimalist priorities. This 'Boho style' draws its roots from the hippies of the 1960s and 70s, typified by creativity, relaxation, and mixed colors, patterns, and textures.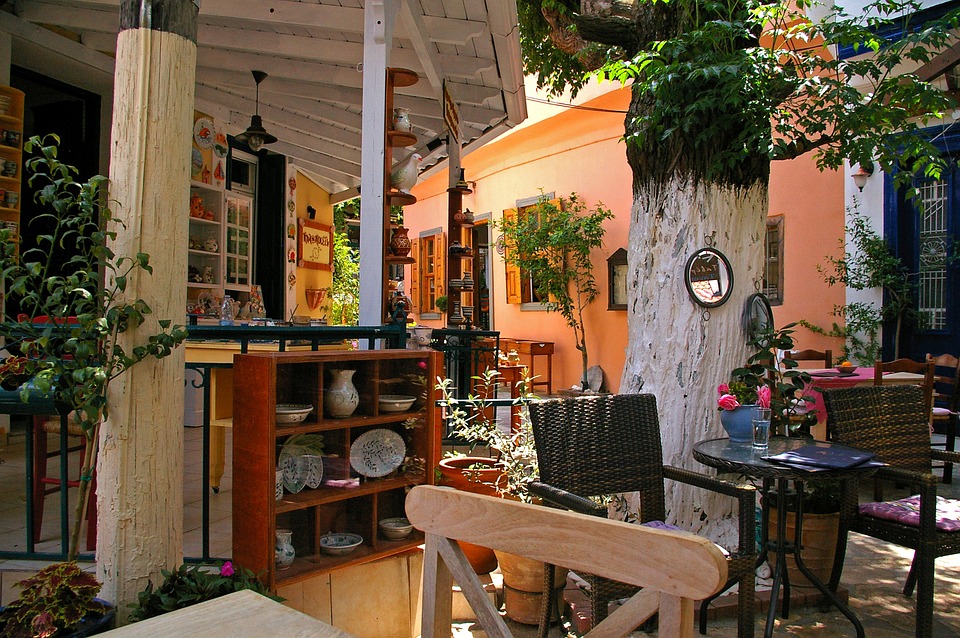 Using natural materials like wicker and vintage furniture pieces, you may choose to repurpose classic elements for new, modernist intentions and styles.
Through greenery, you can innovate an organic vibe with acrylic benches, seats, and tables, fashioning a sort of modern home-amid-the-jungle aesthetic. Whatever you choose, it's guaranteed to deliver unconventional personality and undeniable charm.
Find the Transitional Style Interior Design for You
At Clear Home Design, we offer the perfect fusion of sophisticated modern acrylic with traditional, nostalgic appeal. From game room furniture to accessories, bathroom furnishings, art and wall décor, pet materials, seating, tables, and more, we have everything you need for that perfect transitional concept.
Do you want to create the perfect transitional home for 2023? We can help. For the latest in trendy, fashionable, family-oriented custom designs, contact us today.