2022 has come and gone, and with it, all kinds of fashionable trends, fads, and interior design tastes. If you're looking to kick off early 2023 the right way, with family-friendly, aesthetically pleasing, fully functional furniture, lucite designs are the way to go! With high-quality acrylic furniture and items, you can ride the wave of the latest, greatest interior design trends to date.
Get Ahead of the Newest Home Decor Trends in 2023
From new acrylic colors like smoky gray and emerald green to natural elements, interesting shapes, and layered textures, the design world of 2023 has it all. At Clear Home Design, you'll find the acrylic furniture design perfect for any room, home, resident, or occasion.
Want to go with a vibrant and bold color? Prefer more tempered earth tones with natural light and calming effects? Or how about classy, elegant clear lucite fixtures?
Whether you like understated and simple or in-your-face avant-garde, you can easily find home accents to match your personal style. Discover the top 9 interior design trends 2023 has to offer, today.
The Top Interior Design Trends of 2023 - Goodbye to the Old, Hello to the New!
As interior design trends like large light fixtures, organic minimalism, and open shelving are expected to fade, new interior design concepts are quickly on the rise. Although recent years have seen explosions in quick, easy furniture, endless pillows, and farmhouse decor, these architectural details are quickly losing appeal.
Disappearing are the days of giant, clunky fixtures, disposable furniture, and floating shelves. With interior design trends moving from these overly saturated elements, 2023 finds a renewed interest in formal accents, bold colors, and sophisticated modernist curves.
Home Decor & Furniture Design Are Becoming More Sophisticated Again
The mundane simplicity of clean lines and straight lines is giving way to everyday refinement, mixed with polished shades of brown, romantic pinks, and even gold, silver, and bronze highlights. These multifaceted decors combine visual interest, versatility, and natural components all in one.
Acrylic and lucite features further enliven this trend.
So, it's no surprise that the interior designer of 2023 shows more interest in spaces that create a sense of warmth, welcome, and style. Interior design in the new year is no longer about interiors only. It's about new life and living.
The following 9 interior design trends for 2023 are all the rage.
1. Soft and Sensuous Earth Tones Meet Modernized Natural Materials
In recent years, earthy space and natural light became largely popular. Interior designers continue to herald this trend, especially shades of brown interwoven with textured tiles, warm feminine hues of pink, and shiny metallic accents. Following the 'Covid Era,' where people stayed home in their jammies, the public now craves more pizzazz than ever.
Interior designers note that hues of crimson and rose are also a nice complement to these creamy, inviting, and earthy shades. The design world has fully embraced rich and faded reds with caramel hues and rusty browns.
Designers Love This Interplay of Mother Nature Meets Sophisticated Style
Want to give your living room a calming vibe with a touch of cultural refinement? Many artisans are currently crafting hand-hewn glass, wood, and ceramic designs from entirely natural materials. Sculpted furniture laced with variations of brown make a great focal point for your interior design.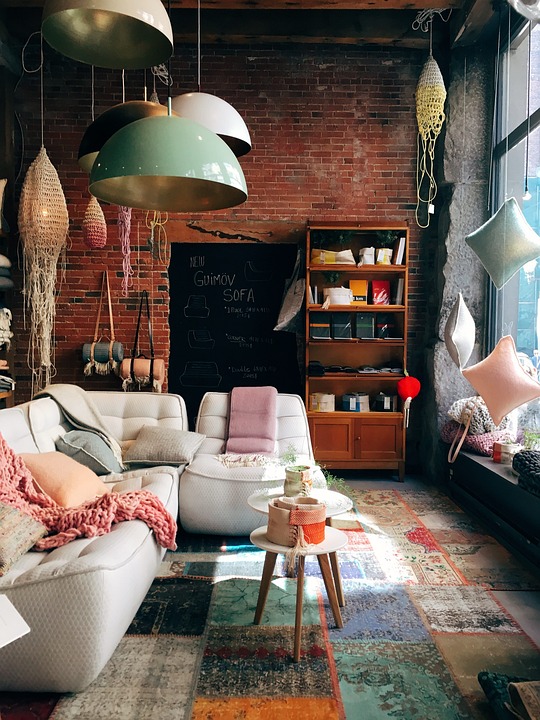 Adorn side tables with smokey gray acrylic desks for added emphasis.
Do you envision a room with ceilings and walls that are nature-inspired, but still have all the modern trappings? Then the au-naturale-meets-modernity interior design theme is the way to go.
2. Add Richness and Character with Gothic Interiors
These interwoven dark layers are an interior designer favorite for 2023 home decor. From dramatically lavish fixtures and features to elegant curtains, intricate mirrors, and sculptural masterpieces, interior designers love the noir look.
Dress up your dining room with contemporary add-ons as well, giving this Gothic design scheme a new flavor. Few newcomers will be disappointed by this variety of room arrangements and aesthetics. Whether you're designing a memorable meeting space, a grandiose living room, or small but posh home offices, you can achieve it with the interplay of black and white.
Bold colors are a trend if done stylishly, and depending on your preferences and tastes, the Gothic design makes sense for your room or space.
3. Trimmings of Stone and Marble for Your Floors and Walls
Elements of stone and marble are incredibly versatile and make a great accouterment for any space. Want to give your interiors, walls, or furniture a new look that is both classic and completely rejuvenating?
Use stone trims. You can completely change the aesthetic of a room by adding tailored stone trims to door frames, moldings, baseboards, and more. It's one of the simpler trends for 2023, breathing new life into the ageless natural appeal of these materials.
The trims will also contrast nicely with assorted furniture, whether coffee tables, countertops, or mahogany desks. If you want to create spaces that interweave the antiquated, classic, and contemporary all in one, you can't go wrong with this trend.
4. Zellige Tile Is One of Those Trends That Keeps Growing
Although it can cost a pretty penny, this handmade Moroccan clay tile hits all the right notes. Depending on the glazing, the Zellige-tile style can be adapted to numerous tones, sizes, shapes, and spreads. Kiln-fired, each Zellige tile is distinctly unique, meaning your interiors will take on a truly imperfect beauty.
With such singular tiling, you can create a room of countless and subtle variations. The result is one of the leading interior design trends 2023 can offer. From emerald green terracotta to warm coral and rustic beige, your interiors will capture an amazing and coveted aesthetic. Add some soft or bold lighting fixtures to create the perfect setting.
Just be smart. As any interior designer will tell you, Zellige tile is one of the hottest home decor trends out there right now. Ensure you do business with a trusted Zellige tile supplier. There are always scammers and impostors!
5. Go Multidimensional with Modernist Curves and Flow Spaces
The shift from boring straight lines and right angles has given birth to the curvilinear nature of modernism and 'flow space.' As one of the more freeing home decor trends, these modernist turns and swirls are perfect for expanding your interior horizons.
Throw pillows on a globular sofa, couch, or chair. Design curlicue staircases or arched entrance ways. Have interior and exterior walls that enwrap conjoined spaces or rooms. If you want intriguing shapes and newfangled perceptions, these modernist curves are ideal.
For a sleek crystalline look, add in clear waterfall benches and ottomans. These imaginative and tailored acrylic chairs are perfectly suited for any modern home. Want to combine more traditional elements of wood, leather, or fur? With many seamless pairings to choose from, you'll love the lucite character of this modernist trend.
6. Feeling Raw and Hard with Brutalism in 2023
No, we're not referring to physical punishment or abuse. Brutalism is one of those home decor trends that seems to perpetually reinvent itself. Known for their raw materials, brutalist interiors emphasize the basic, unfiltered fundamentals of architecture. From unadorned shapes to minimalist designs, exposed inner-workings, and prioritized functionality, brutalism is about stripping away to the bare essentials.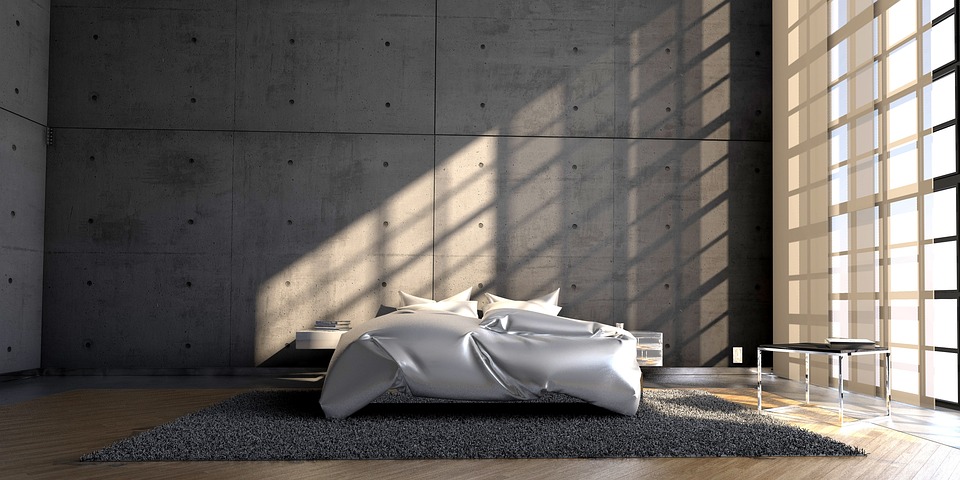 In 2023, brutalism is making a comeback, but this time with some new flair. Whether tough concrete, polished industrial layouts, or cool, clean-living areas, the brutalism of the new year is slowly changing. A tad bit gentler, brutalist interior designs now feature soothing lighting, and softer qualities of wood, stone, and even vegetation.
The shift to sustainable materials is especially noticeable, given the overarching trend toward green lifestyles. Want to create spaces that are simultaneously organic and manmade, equal parts raw, refined, and useful? Then consider brutalism as one of your top interior trends.
7. Enter the Dreamscape with Surrealist Notions and Trends
Sometimes, we all just need to escape reality and dream. This is where the surrealist trend is perfect. This sometimes nonsensical, mind-bending, and downright psychedelic trend is perfect for any interior designed to stand out.
One of the more exciting and spatially stimulating trends, Surrealism design is like a playground for the human psyche. From strange explorations of scale to unexpected juxtapositions of size, shape, and color, these trippy trends are bound only by the limits of your imagination!
Want to really throw your guests for a mind loop? Pair oversized chairs with tiny tables. Hang up swirling, enrapturing paintings. Use clashing colors and tones or throw in spectral lighting that transports any visitor to a different world.
Are your guests lost in the clouds? A touch of clear lucite furniture might provide the occasional 'clarity' they need. Regardless, this is certainly one of the coolest interior design trends 2023 can offer!
8. Revisit Decorative Interior Design Trends Like Art Deco
Art Deco is one of those iconic interior design trends that resurfaces when you least expect it but want it most. From ornate features to vivid color schemes and bold geometric designs, Deco is fashion-meets-yesteryear's-modernism.
Take a portal back to the '20s and '30s with renewed glamor and glitz. Want lavish luxury, appeasing symmetry, and streamlined visual solutions?
Want to bring back the pinnacle of the era? The geometric minutiae of these designs are one-of-a-kind. Dress up your room with exotic mahogany, lacquer, and mirrored finishes. Let it gleam with sleek accents, and shine with luxe jewel-like colors.
Custom, handmade pieces are all the rage, so be on the lookout for any 'antiques' that especially catch the eye.
9. Ditch the Modern Farmhouse Aesthetic for the Wellness Analgesic
An analgesic is any medication that relieves pain, and that's exactly what the latest wellness design trends do. If you're seeking interior design trends that are peaceful, functional, and reinvigorating, the wellness décor can do it all.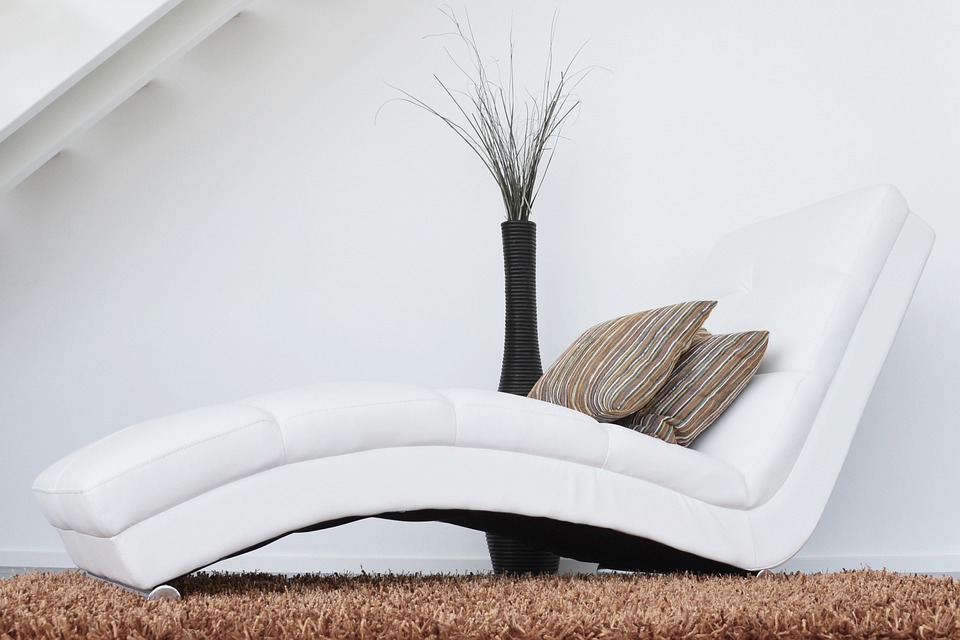 Now fading, the farmhouse aesthetic was touted for its simplicity, charm, and modern trappings. Although homespun and pragmatic, the saturation of the farmhouse design left many designers and homeowners bored and underwhelmed.
Fortunately, the wellness design trend can take many of the positives of this aesthetic, and repackage them for modern use and convenience.
Add Hybrid-Blue Green for Special Reflection Spaces
Known for free-flowing spaces, increased physical and psychic distance, and feng shui layouts, the wellness approach is not just an aesthetic - it's a form of self-care! Need a spot to find your inner sanctuary and to let go of your worries?
Nothing helps you reconnect to your innermost core like green-blue notes of seaweed, ocean spray, and moss-riddled rock. After all, we all come from the sea, don't we? With this subtle, uplifting color spread, you can recharge your batteries while you meditate on what matters. Want to capture the aesthetic of algae and translucent waters? Introduce some emerald green acrylic.
Whatever you do, give yourself space for reflection, decompression, and mindfulness. With the wellness interior design trend, you can easily access your most important inflection points.
No matter the interior design trends you explore in 2023, your options are varied and unique. Celebrate distinction, character, and personal touch. Do what speaks to you, and don't look back!
Find The Interior Design Trends in 2023 Right for You
Whether you want class and elegance, trippy surrealism, rustic modernity, contemporary Goth, throwback '20s Deco, or any other of many interior design trends, you deserve the best to make it happen.
If you're looking to craft that perfect ambiance and aesthetic, at a great price with premier, detailed designs, lucite is for you.
CTA:
From your bathroom and bedroom to your office, walls, kids' rooms, game rooms, and every piece of furniture and accessory imaginable, Clear Home Design has your home needs covered.
Don't just follow the trends. Create them. Call today about our comprehensive, curated selection.