The kitchen is the heart of your interior design. It's where friends and family gather, where the soul and heart bring culinary creations to life. From a fastidious kitchen space with handmade tiles and a fresh coat of paint colors to an executive chef's cooking dream, you deserve a kitchen space that meets your every need.
With amazing acrylic and lucite furniture, you'll relish the top 2023 kitchen trends that interior designers, homeowners, and casual onlookers are raving about! Turn your existing space into the perfect designer kitchen or gastronomical wonderland you've always wanted.
What's fallen off the past few years and what's red hot in the new year? Let's discover some of the top kitchen design trends 2023 has to offer.
The Interior Designer Favorite - What's New and What's Leaving in 2023?
The nondescript, cordoned-off kitchen is a thing of the past. The kitchen trends 2023 is popularizing are all about flow, connectivity, and sharing. Not only do interior designers and homeowners crave more continuous space and fresh air, but they also envision designer concepts that are bold, colorful, and hardware laden.
The traditional form is making a comeback, repackaged in creative ways to make any kitchen design the ideal place for cooking and entertainment. In 2023, the hues and tones are blended across the entire space. Terracotta, matte black, pastel green, gilded accents, gentle blue - the color trend encompasses all materials, spaces, and furniture.
Blended Kitchen Spaces, Color Ranges, and Storage Areas
Whether dark colors, more subdued shades with a warmer feel, or white kitchens with white oak, the designer styles of 2023 are especially focused on sleek - but concealed - appliances and storage.
This increasingly popular decluttered and open concept has steadily grown in the last few years. Expect to see efficient, tidy, and interconnected kitchens that are visually rich and deftly blended.
Here are some of the top 6 kitchen concepts trending in 2023 that you'll love to explore.
1. Kitchen Efficiency is One of the BIG Trends for 2023
Contemporary kitchen spaces and styles are increasingly designed for greater activity. This means many homeowners are choosing multiple appliances, storage spaces, and fixtures for their layout.
As homeowners cook from home more frequently, with larger numbers of family members and guests, the need for duplicate items and features only increases. Various cabinets, double islands, several countertops, and multifunctional sinks are increasingly popular.
Turns Out, More Is Better!
As any interior designer will tell you, homeowners crave efficiency. If they can have more than one oven or dishwasher, and several areas to prepare meals and cook, the kitchen takes on a whole new meaning.
As you look through designer concepts and Brie Williams photographs of modern kitchens, expect to see duplicates and multiplicity. Many kitchens will have more than one kitchen island as homeowners use these various spaces for preparing food, eating, and family interactions simultaneously.
2. Expansion: One of the Top Kitchen Trends 2023 Has Produced
And what good would duplicate appliances and fixtures be without ample space?
Whether it's open shelving, open floor plans, open windows, or open walkthroughs to adjoining rooms, the open space concept is a popular trend in 2023. The contemporary kitchen design template has clearly grown to include additional spaces. The modern interior designer now plans to create layouts featuring other spaces such as quasi-bathrooms, pantries, dining areas, and even utility rooms for footwear and outerwear.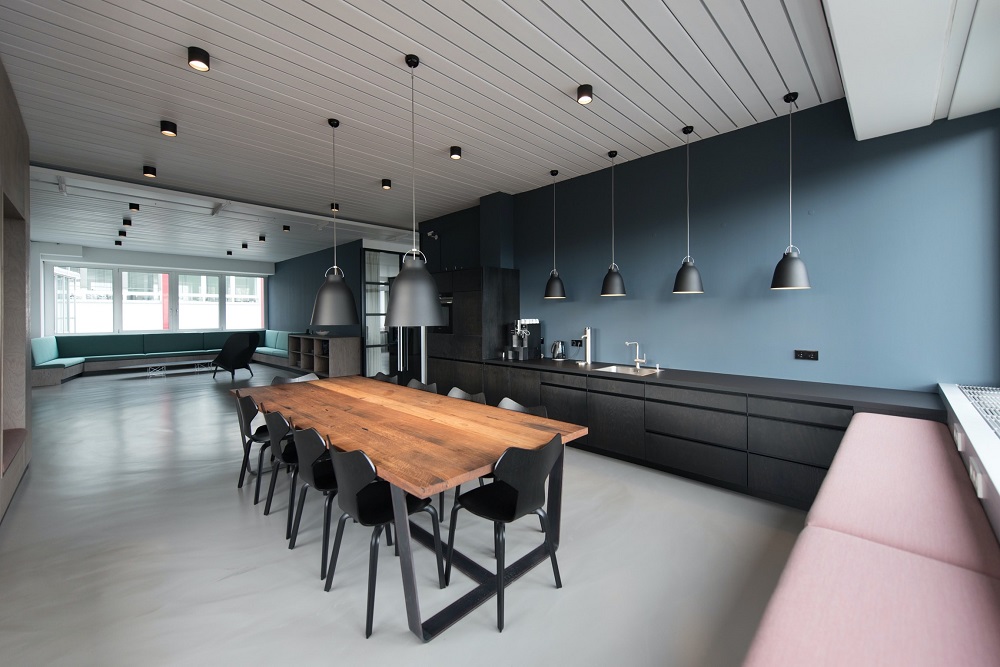 The natural flow of these interconnected spaces provides breathing room while also avoiding the feel of one massive kitchen. Many kitchen designers have successfully subscribed to this new concept, providing their clients with continuous connectivity. It's great aesthetically and it's great functionally.
Add Lucite to Accentuate Your Kitchen Continuity
To spruce up this trend, add an acrylic chair or two to each conjoined space. The sparkle of these clear lucite chairs nicely complements any upholstery, while also providing a level of effortless clarity. Ideal for continuous and extended spaces, lucite chairs and tables can glamorize a room without detracting from that sense of open space.
Ask any interior designer. This is one of the 2023 kitchen trends here to stay!
3. Kitchen Concealment and Compartmentalization
Speaking of space, you can never have too many cabinets. With this 2023 kitchen trend absolutely exploding, home designers more than ever are crafting additional space for appliances, cabinets, cooking utensils, and other kitchenware.
Need snazzy little cabinets to store your utensils, cutlery, food, and/or recipe books? Want to simply hide the clutter and give the illusion of spiffy organization? With concealment and compartmentalization solutions, you can put a lid on the chaos quickly and neatly.
Kitchen Cabinets, Storage Spaces and Integrated Pantries
Your principal designer can help you formulate a plan that makes sense. With an array of cabinets and storage spaces, you can efficiently put away those things you use every day. Tired of seeing pots, pans, towels, and dishware sitting out?
Not only can specifically designed cabinets accommodate these items, but cabinets are also great for storing those pesky appliances that would normally consume space on your countertops.
Free up your countertops, and conveniently slide your microwaves, toasters, coffee makers, and more into cabinets, walk-in pantries, and other slick storage areas.
If you're tired of having countless cabinets, you can always use paneled appliances that naturally meld into your kitchen decor. This is a great way to hide freezers, refrigerators, and dishwashers in their own 'room' within a room. Want to hide electrical outlets as well? Have them installed under cabinets instead of at the backsplash.
No wonder kitchen concealment is such a popular trend in 2023!
4. Go Natural: Wood Cabinets, Stone Cuts, and Marble Countertops
One of the best ways to conceal your appliances, items, and everything else you want to be stowed away is through natural materials. This 2023 trend makes the most of earthy tones, natural lighting, and polished aesthetics. With wood, you can juxtapose the natural woodland and forested vibe with painted cabinets or other furniture.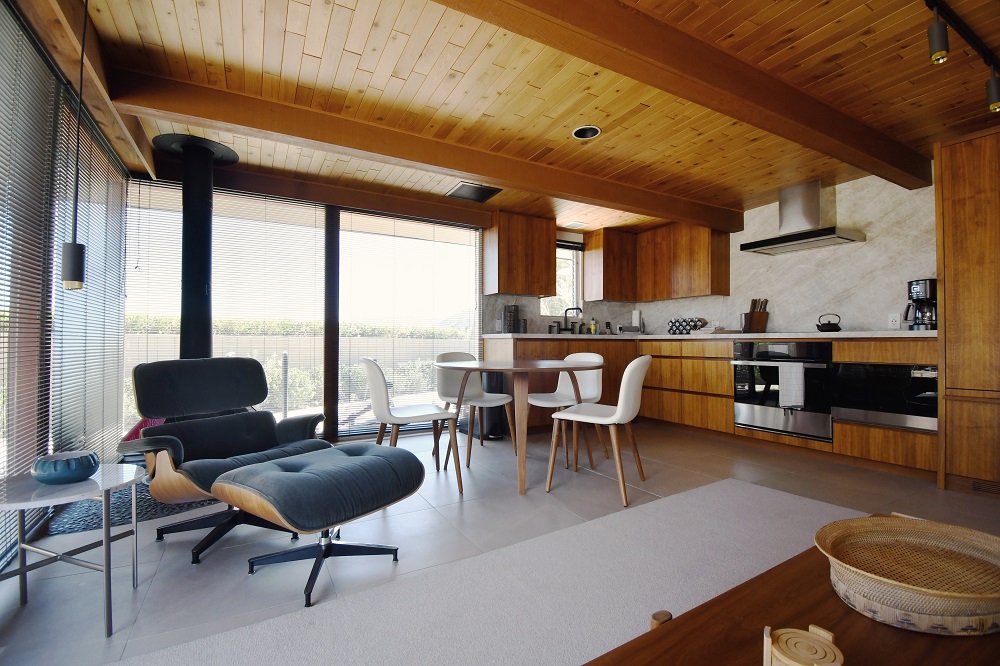 Want to combine glossy varnishes, oak grain, and blended colors all in one? Add folding tray tables to any space. Eat in front of the T.V., set up additional spots for guests, or simply relax outside on a sunny day. These stackable, lightweight chairs are the perfect contemporary touch to any wood-laden natural elements.
For an increased natural look, blend marble and other stone with the wood.
Install a Marble Backsplash or Kitchen Island
A marble slab backsplash provides a level of sophistication, intensity, and beauty to any kitchen. Dramatic and stately, marble never fails to impress. Go bold with calacatta viola, or choose something more subdued and modest. A marble central island is definitely a statement-maker!
Want to go even further with stone? The water island concept is even more pronounced and majestic. With the right graze lighting, you'll accentuate the natural stone highlights of your gorgeous island. If the stone of the island is crude or handcrafted, you can always disguise minor eyesores with wash lighting. Simply distance the light source to reduce shadow lacing and smoothen the aesthetic.
5. Artisan Flair and Nuance - One of the Top Kitchen Trends for 2023
Find an interior designer you love and make your kitchen one-of-a-kind. Whether handcrafted wood boards and utensil holders, intricate designed tiles, or ostentatious chandeliers and light fixtures, expect to see a rise in showcase kitchens.
Nowadays, many homeowners want to get a little flashy. They want to show off artistry and distinction, while also having a space that is fully functional and practical. Not only do artisan details and thoughtful decorative elements give the kitchen a unique flavor, but they also make the space undeniably familiar.
Create The Kind of Kitchen Any Interior Designer Would Rave About
With familiarity comes comfort.
If you plan on spending many hours, day or night, in your kitchen cooking, dining, and interacting with others, you should definitely consider materials that provide a special feeling you can't find elsewhere. From ceiling to floor, your kitchen can be a miniature world of its own.
Check out interior designer websites, spreads, and magazines. Contact home design experts who have everything you want.
6. Vibrant Color Ranges and Injections of Traditional Style
One of the leading 2023 kitchen trends, varied color compositions are always a breath of fresh air. With deep, rich, eye-catching colors covering walls, floors, and ceilings, many kitchens in 2023 seek to maximize their visual appeal. Paired with more subdued and understated hues and shades of fixtures and furniture, these varying color arrays have something for everyone.
From immersive organic tones to shimmering finishes, clean sheens, and alternating light and dark walls and surfaces, this kitchen trend in 2023 is not only aesthetic but functional and easy to maintain. With quartz surfaces and lucite furniture, you won't have to work up so much elbow grease getting things clean!
While you're saving time cleaning up, take a trip to the past with old-fashioned cottage aesthetics and classic American favorites.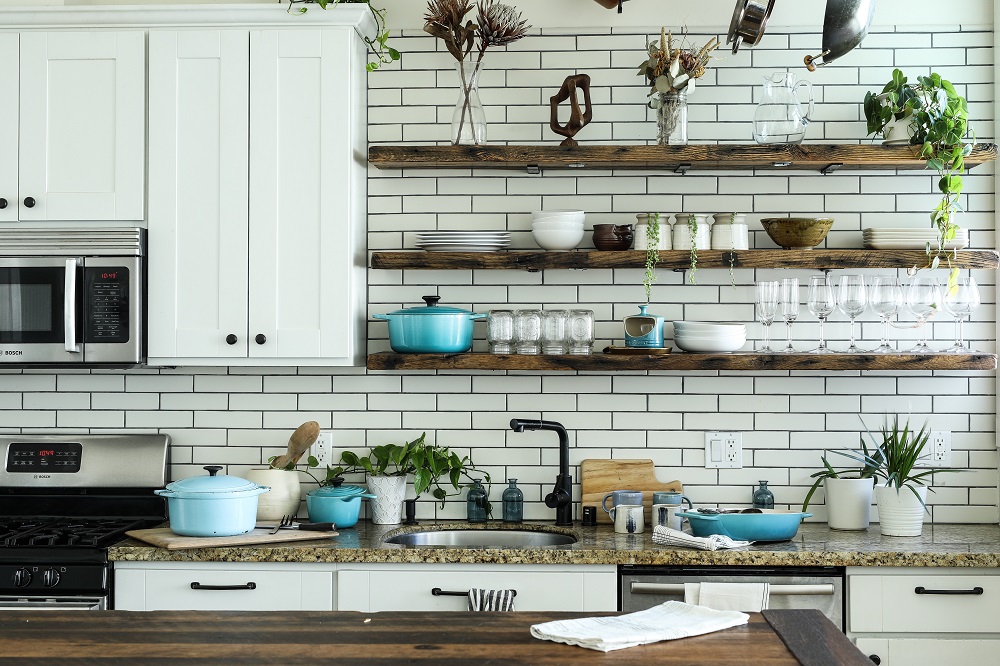 Return to Tradition with Vintage Americana, Custom Looks, and Classic Pieces
Many kitchen and home designs in general are shifting from overly simplistic and sleek lines. Although these features are not abandoned completely, they are now part of a larger aesthetic of classic, Americana interests. You can expect more inset and recessed panels, vintage hand-me-downs, accent colors, and old features reimagined.
Be it cabinet styles, kitchenware, wall displays, or other materials and trappings, the traditional ambiance is making a comeback. Craftily woven into modern settings and atmospheres, these throwbacks to yesteryear are all the rage in 2023.
Whether you crave a more traditional touch or want to inject bold colors and acrylic decor in your contemporary bar area, you can have it all with the best kitchen concepts of 2023.
Take Advantage of the Best Kitchen Trends of 2023 Today
Want to make the most of these exciting styles, designs, and kitchen conceptions? Whether you're considering going au naturel, reviving classic pieces, concealing cumbersome appliances, extending your kitchen area, boosting efficiency and sustainability, or anything else, you need leading home design specialists you can trust.
Discover where classic meets modern. For amazing, stylish, and high-quality acrylic furniture and accessories, you need the curated collection of Clear Home Design.
Don't let your kitchen be mediocre. Make it yours.
From kitchenware and barware to dining chairs, accent chairs, stools, tables, and everything in between, Clear Home design provides what your kitchen needs.
Send us any questions you have, and we'll walk you through your 2023 kitchen revamp!